Only 6mins to Shinagawa, 15mins to Shinjuku! Newly built share house will be opening in Shinagawa area on March 23rd!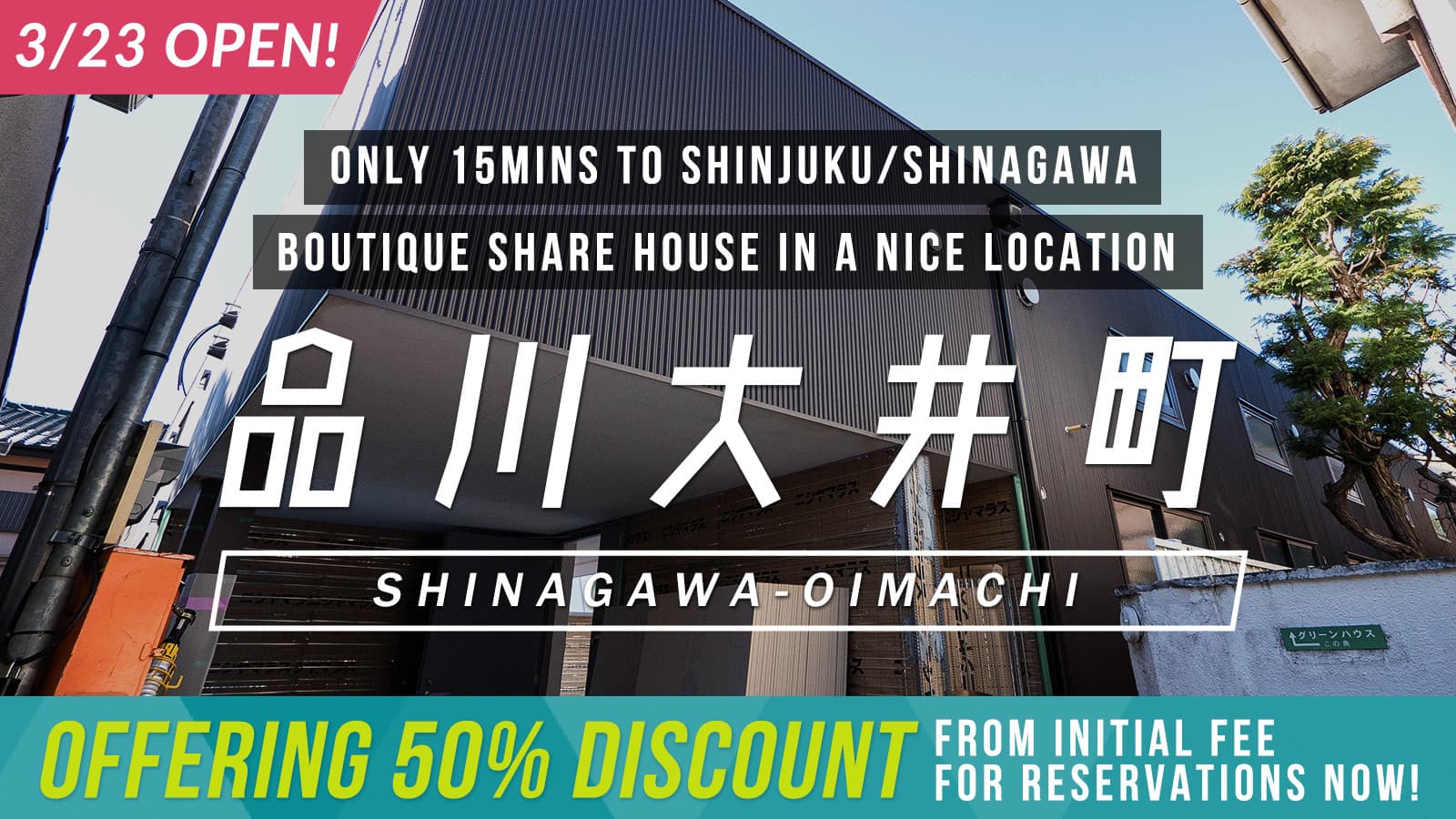 Hello, this is Jimi!
How are you doing in this freezing weather!? I hope you do not catch a cold!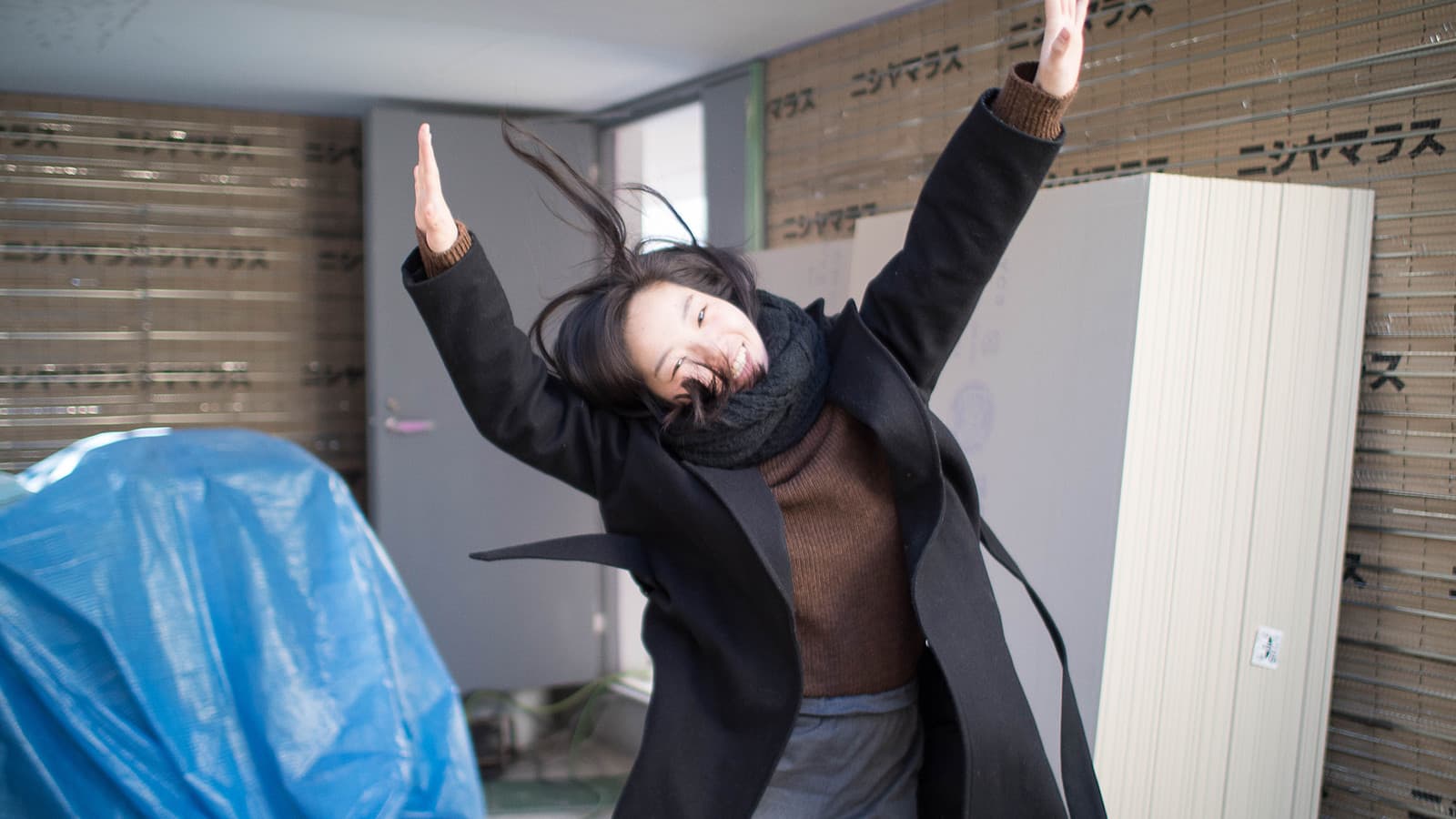 We are so happy today to announce the open of our newest house 'Borderless House Shinagawa-Oimachi'!
Here we go!
Within 10mins of not only downtown but also Kawasaki area! Good access and convenient location!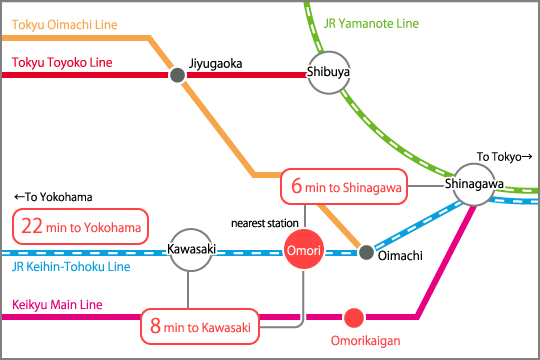 You can reach Shinagawa in 6mins and 8mins to Kawasaki by train.
Both Omori Sta. and Oimachi Sta. are within walking distance of the house and from Oimachi Sta., you can get to Shibuya and Sshinjuku in 15mins using either Tokyu-Oimachi Line or Rinkai Line.
The location is very ideal especially for those who often take Shinkansen (bullet train) at Shinagawa Sta. and also who frequently use Haneda Airport since it takes only 20mins from the station to the airport!
If you like to explore in and out of Tokyo with your housemates on your day off, this location might be very optimal!
Experience of living abroad every day! A house designed especially for spontaneous daily meet-ups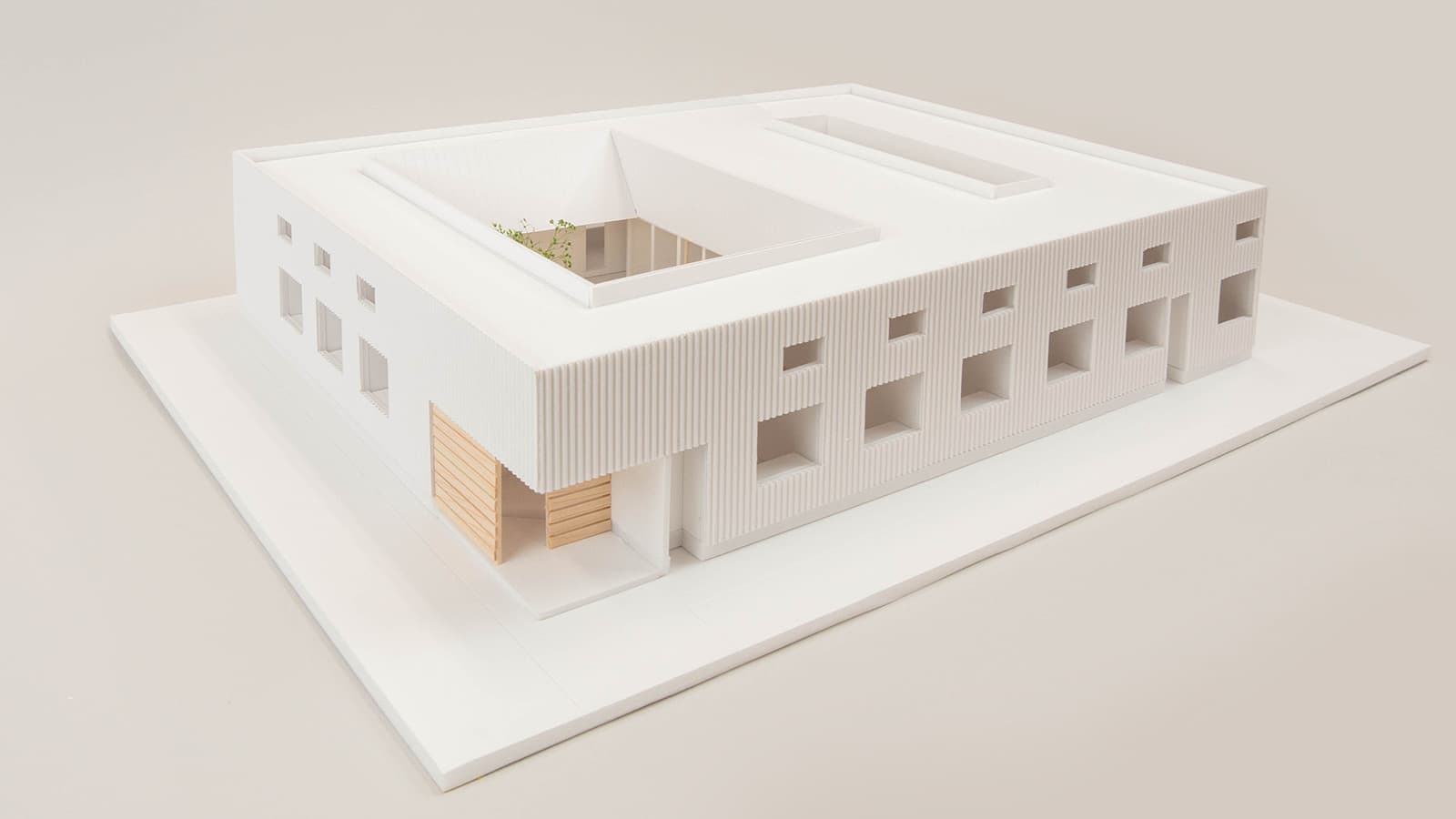 While your private space is assured, there is also a spacious common space to easily have daily interactions with your housemates.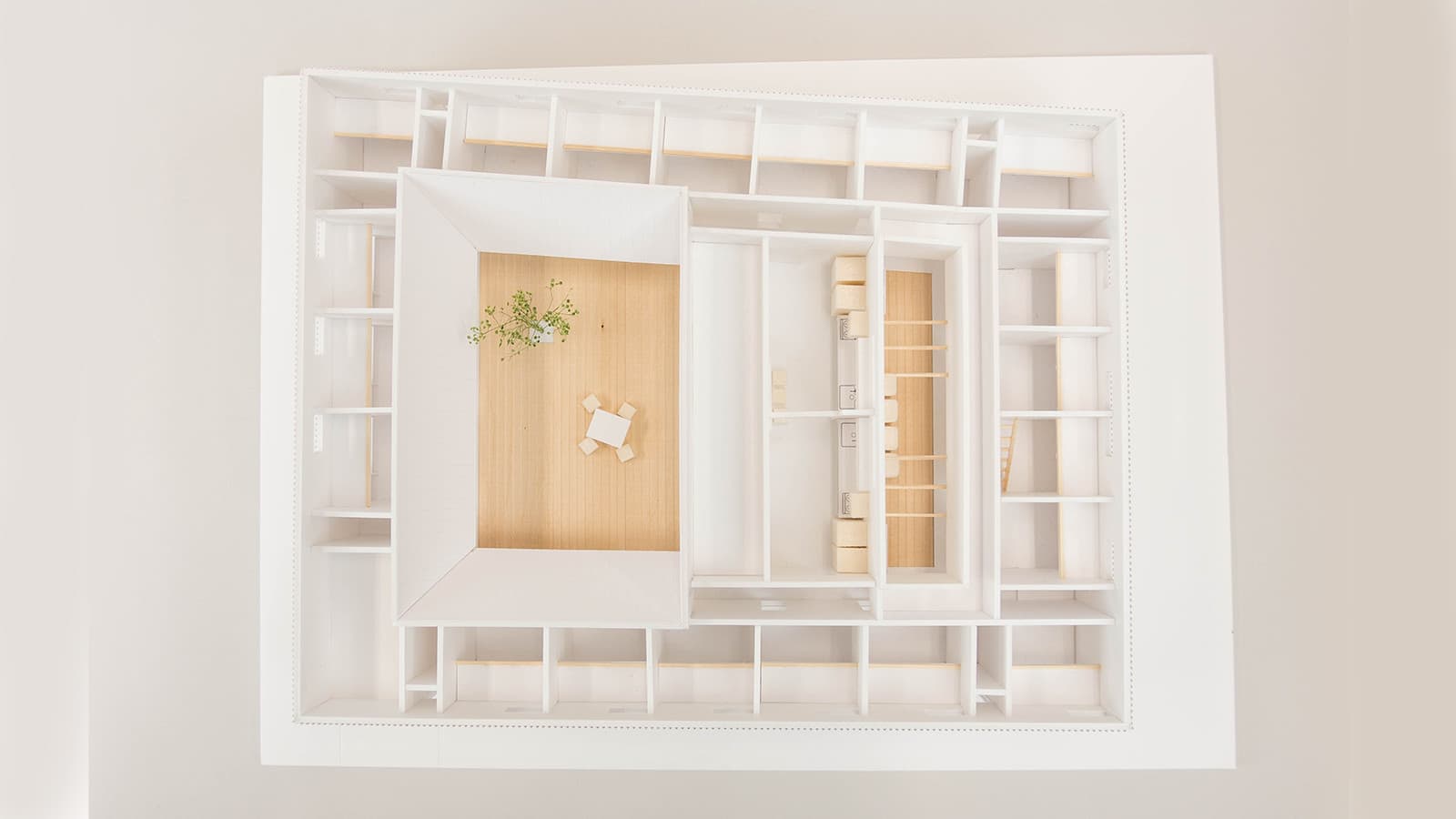 The flat-styled building would give you a feeling familiar to your housemates.
A wood deck where all the housemates gather around located in the center of the share house!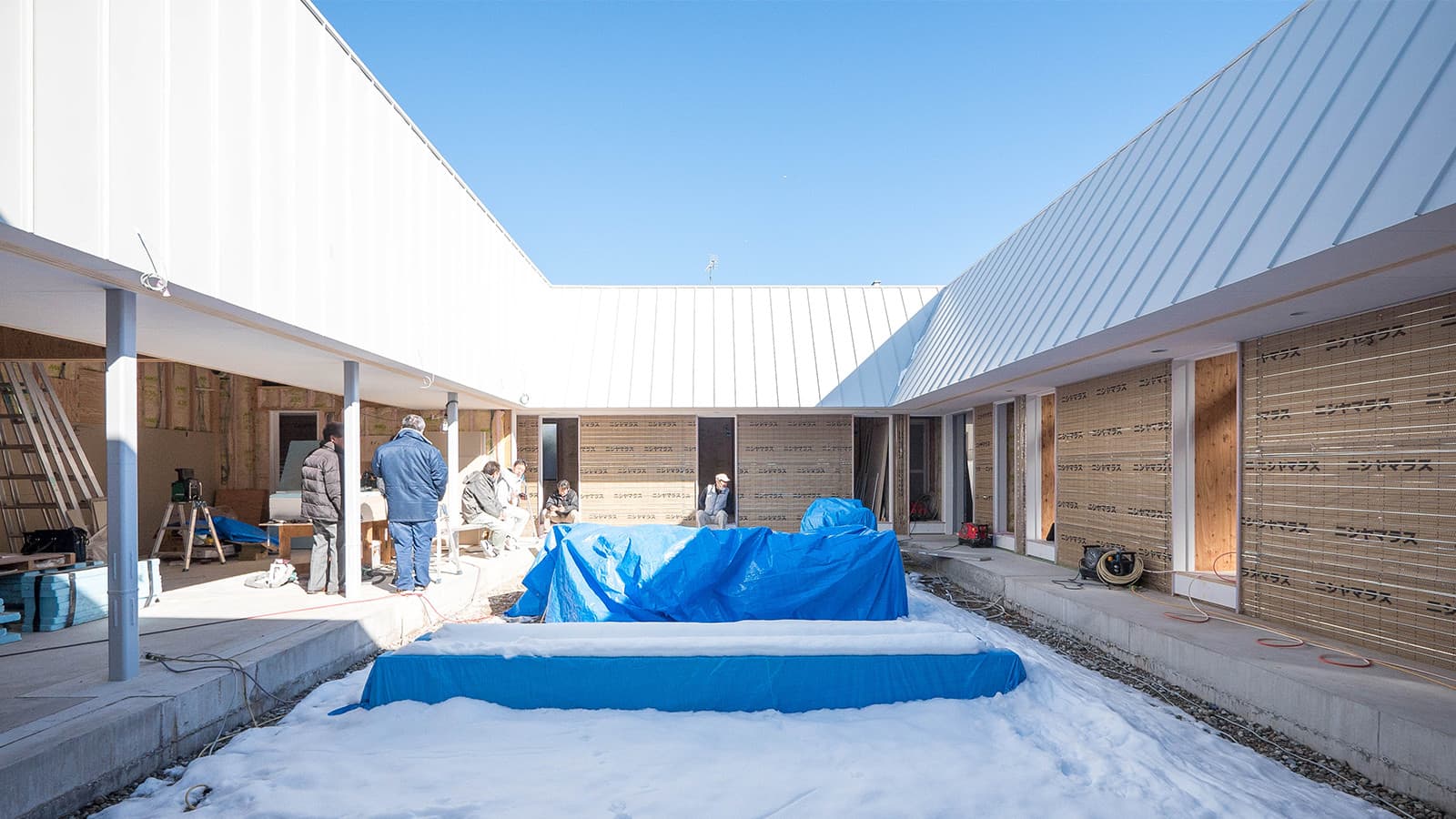 The wood deck located in the center of the share house, 60m2, is accessible from all rooms.
Equipped with fine dining set and BBQ cookers, it is the center of daily meet-ups of the tenants!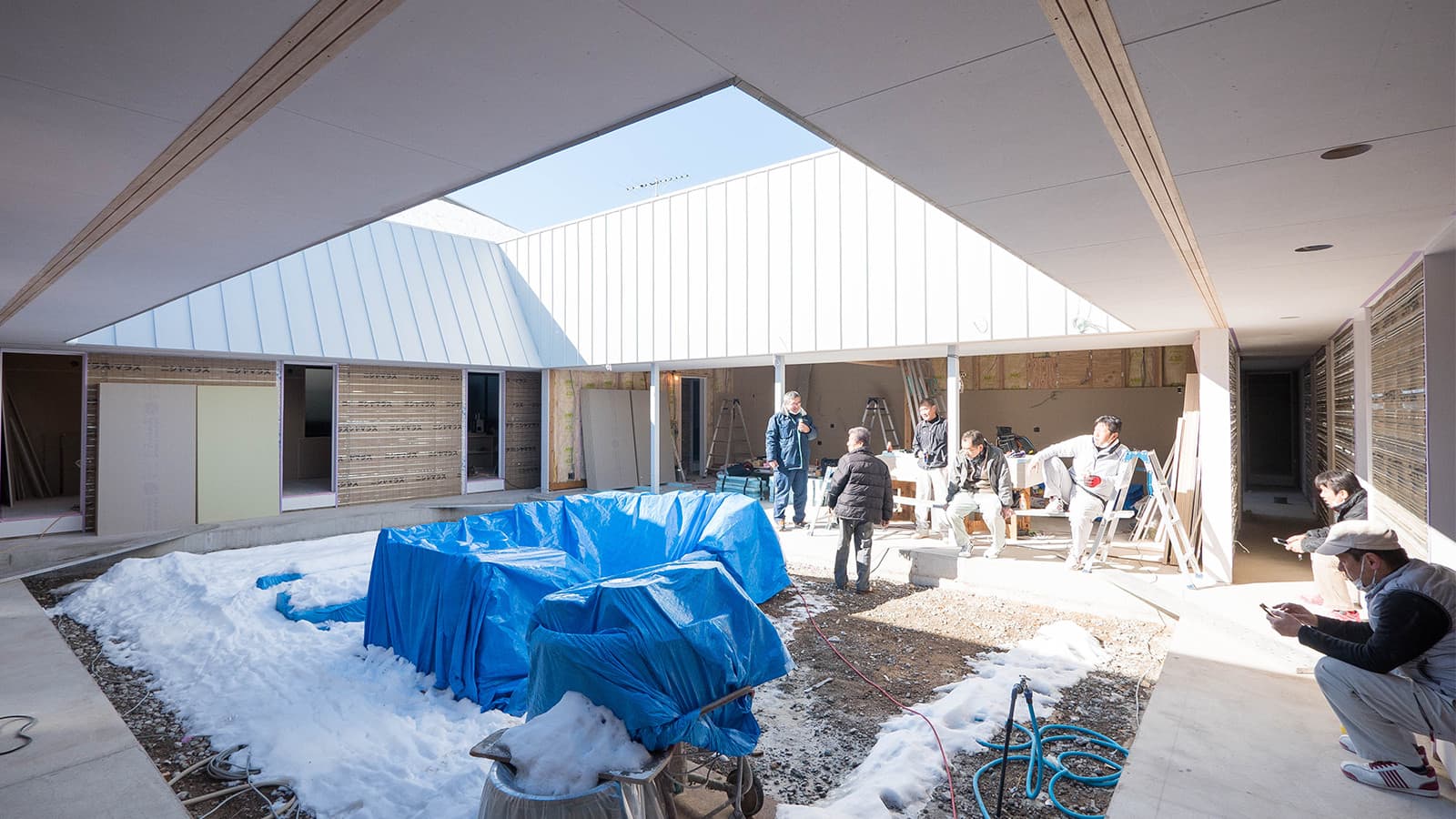 It might be good to spend time with the sun and read books under the blue sky!
Open common space overlooking the whole share house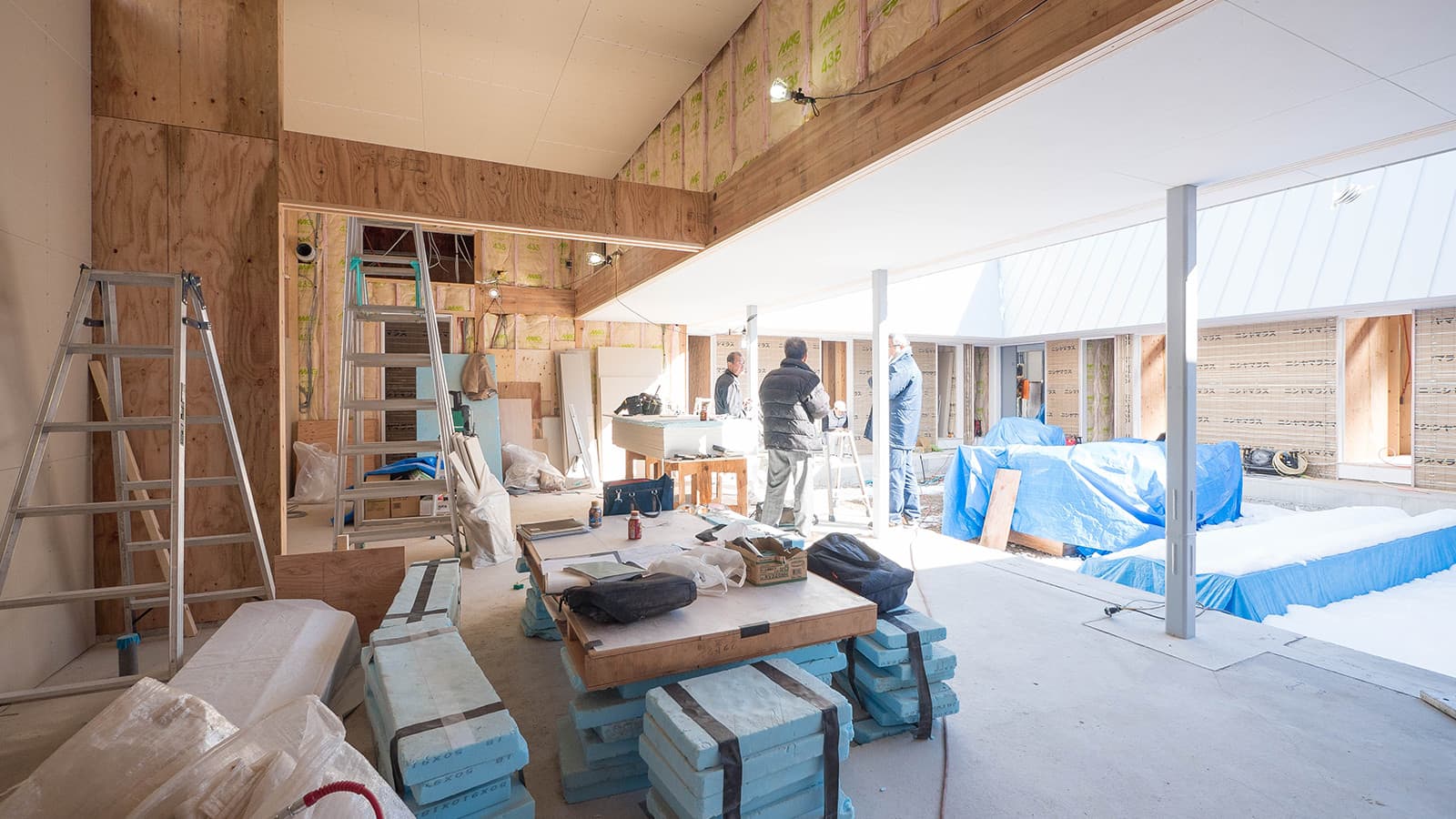 We are going to furnish the living room with a 50 inch TV, large dining table, comfortable table and so on.
If we open the window in between, the LDK and the patio would become one grand open space!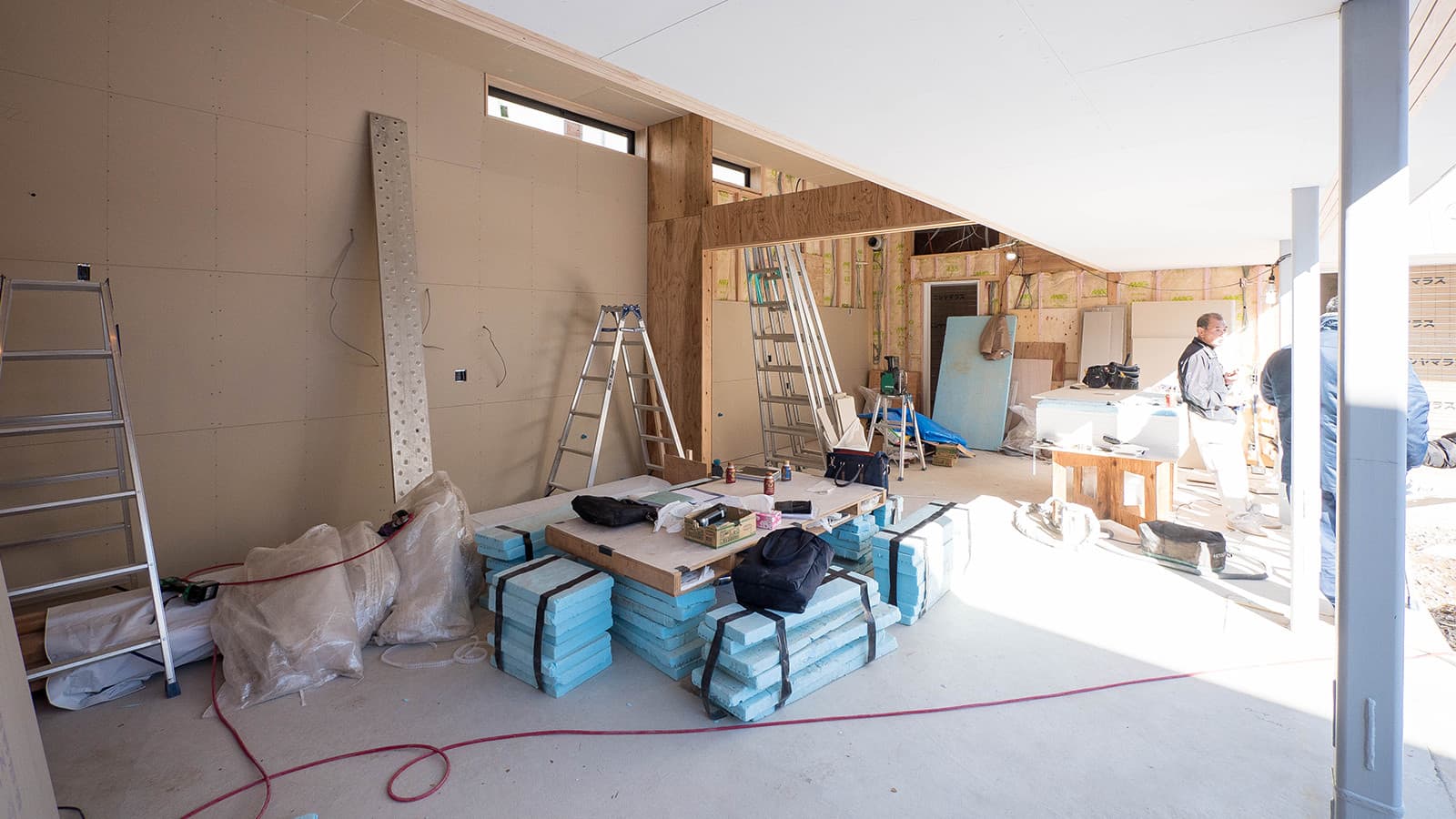 You can see the living room all the way from the entrance through the wood deck -might also hear the housemates calling to you "okaeri! (=welcome home!)" as you arrive home every day:)
All private rooms with a lock to assure private space!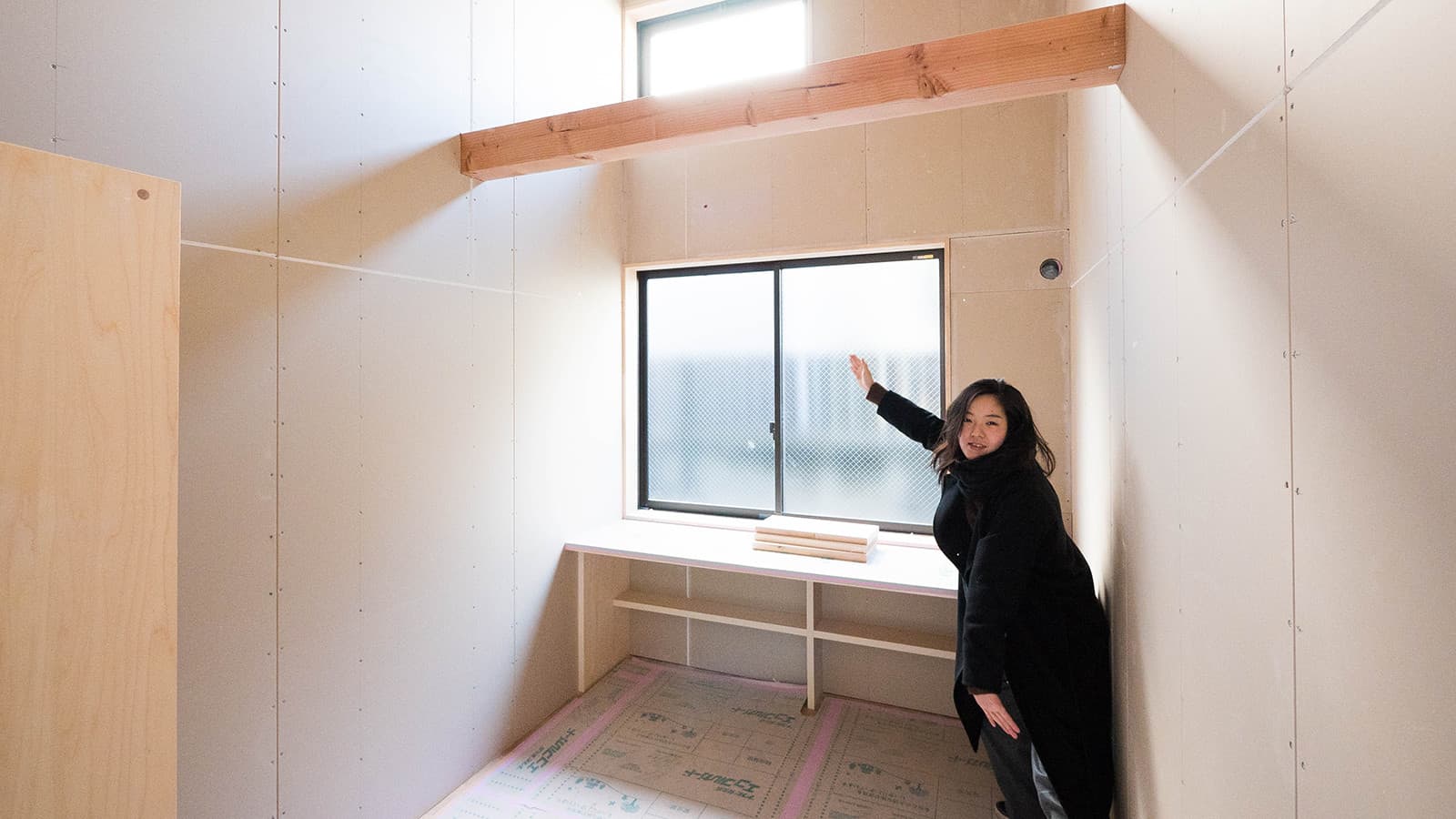 In all the rooms surrounding the wood deck and living, there are a desk, some space to store clothes (seen in the photo) , loft and standard equipment for a room such as a chair, desk light and so on so you do not need to worry about stuffs to bring in a room besides your belongings.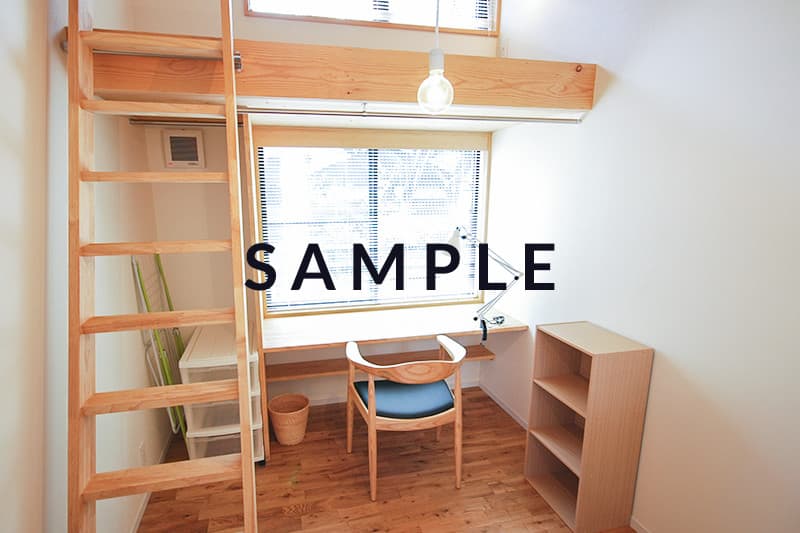 While you enjoy having a fun time in the common space with your housemates from all over the world, you can focus on your work or study in your room at the same time.
Act now and get a 50% of discount from the initial fee! Why not you use this opportunity and try living with locals?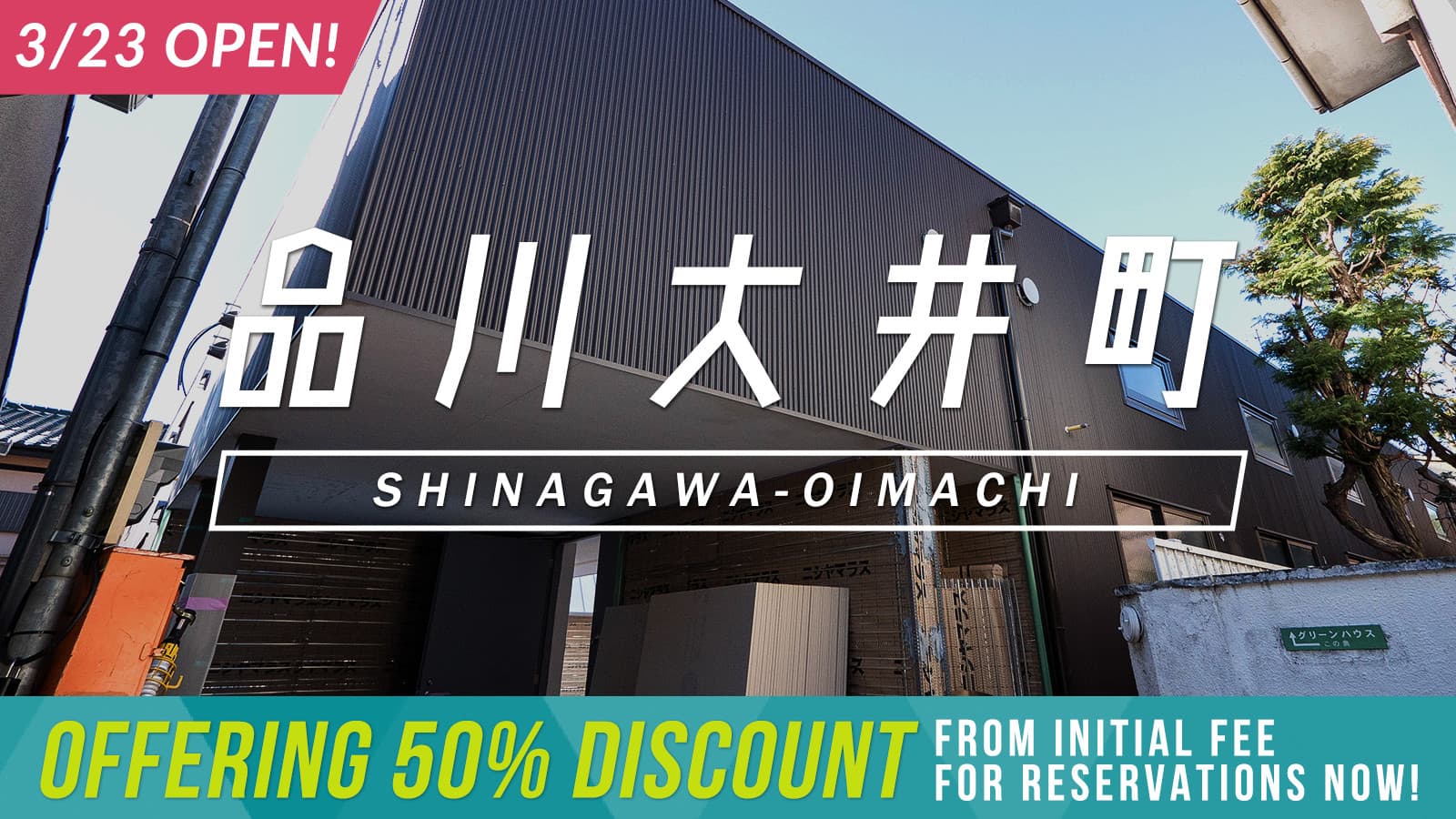 With the opening of Borderless House Shinagawa-Oimachi, we would like to offer an initial fee for a half price for those who reserve a room in the share house!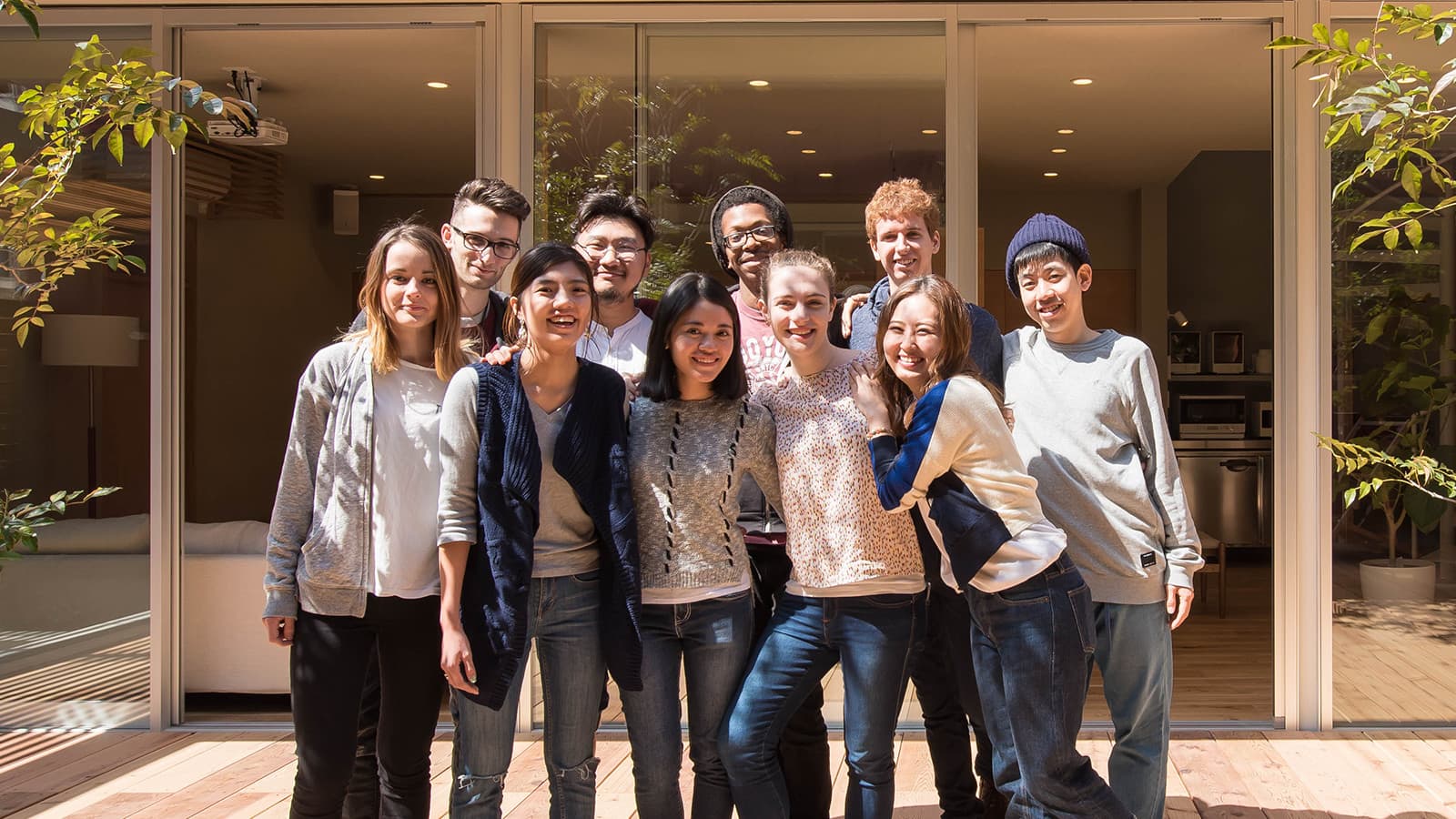 If you want to make local friends and learn Japanese on a daily basis, now is your chance!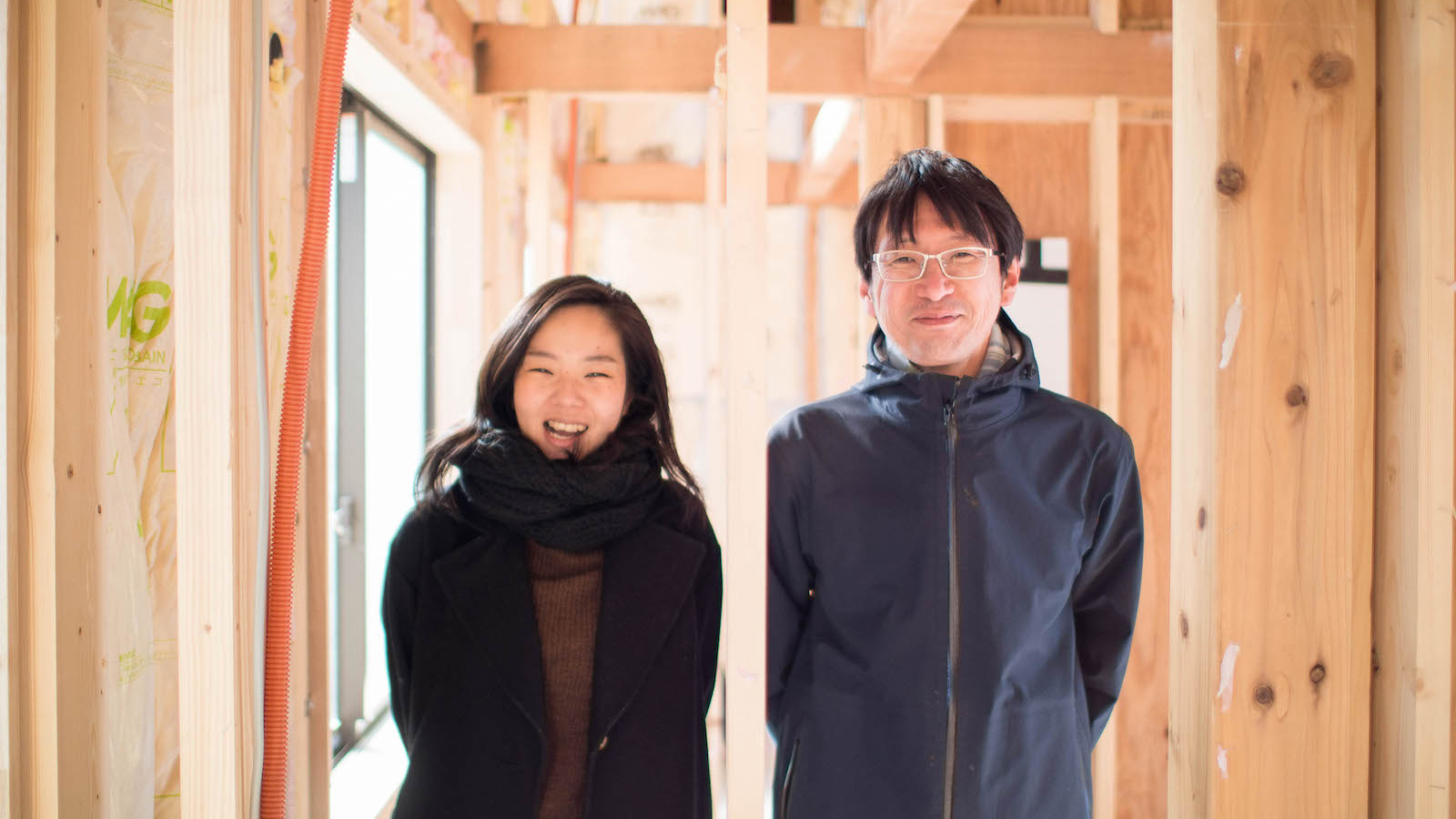 *An architect who designed the share house and I.
Please do feel free to contact us for any inquiry about the share house!
We all are waiting for you to join us and enjoy your Japanese life in this brand new share house!
◆BORDERLESS HOUSE Shinagawa-Oimachi
https://www.borderless-house-zh.com/jp/sharehouse/shinagawa-oimachi/