Japan reopens borders for foreign students, technical trainees and business travelers from November 8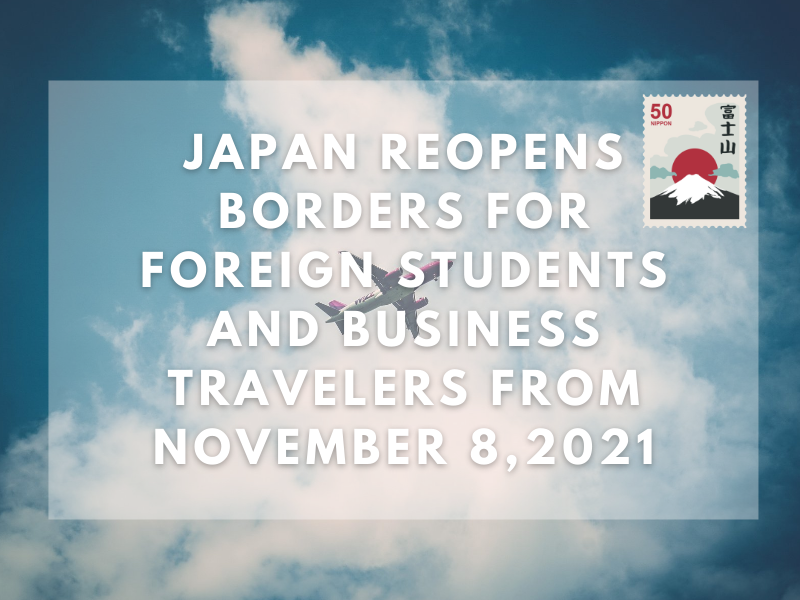 On November 8th, 2021, the Japanese government lifted international travel restrictions for foreign students, visitors on short business trips, and technical trainee workers. Meanwhile, the quarantine period will also be shortened from 10 days to 3 days for those in Japan for short business trips or Japanese nationals returning from business trips.
Though the borders still remain closed for tourists, for now, we are glad to see that Japan has finally lifted its travel ban little by little and restarted to allow foreigners who have been waiting to move here. 
In this blog, we're going to cover all the things that you may want to know if you are getting ready to come to Japan soon! 
How to apply for a visa as new entry of foreign nationals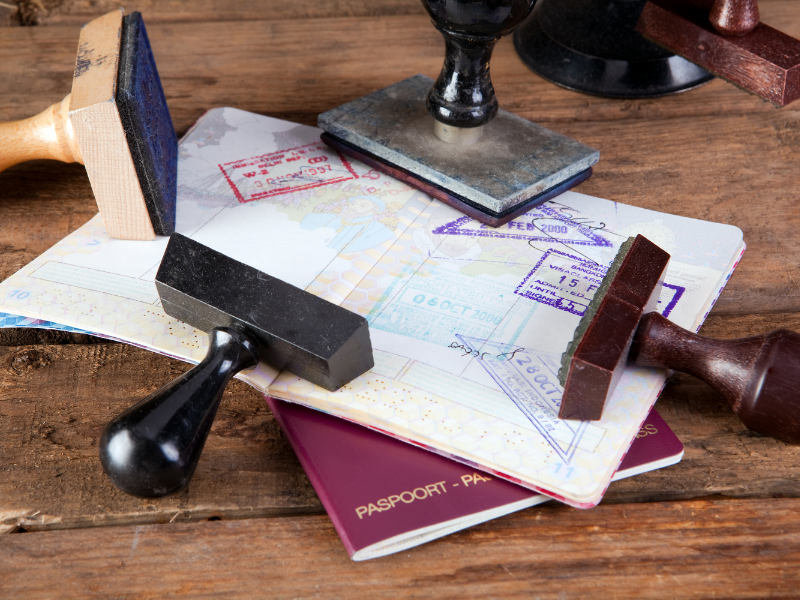 To apply for a visa, please submit the required documents to Japan's overseas establishments in your country/region. After the application has been successfully accepted, the visa would be issued at the consular affairs section of Japan's overseas establishment. The visa should be received by the applicant or his / her representative and is needed upon applying for landing permission.
In order to secure your entry into Japan, the receiving companies/organizations should pass screening by the Ministry and Agency having jurisdiction over the business in question in advance and should be responsible for the supervision of their conduct.
Required documents for the visa application
• A copy of the screening certificate from the appropriate ministry/agency
• Visa Application Documents (Please see here for more details).
The international students who are allowed to enter Japan should receive a CoE (Certificate of Eligibility)  from their schools.
Valid Vaccination Certificate
A copy of the original COVID-19 vaccination certificate must be submitted to the quarantine station. The following items must be listed either in Japanese or English.
(1) Name
(2) Date of birth
(3) Product name / Manufacturer of the Vaccines
(4) Date of vaccination
(5) The number of COVID-19 vaccine doses
The name/manufacturer of the vaccines must be one of them below.
• Pfizer
• AstraZeneca
• Moderna
Above are those approved in Japan and you must be inoculated with at least 2 doses of the vaccines listed. It will be approved if at least 14 days have passed after the date of the second dose.
Quarantine measures 
When entering Japan from abroad, PCR test negative comes first, then forced quarantine at a government-designated facility.
Before departure
All travelers have to submit a certificate of negative test result conducted within 72 hours prior to departing from the country/region where travelers stay when entering Japan. Those who do not submit a certificate of the negative test results will be denied entry into Japan. Airline companies will reject boarding those without one.
Quarantine term
All the arriving passengers must be quarantined for 14 days and 10 days for fully vaccinated travelers at designated facilities. As for travelers with business purposes, the quarantine period is shortened to 3 days. Travelers must be fully vaccinated (with a vaccine approved by the Japanese government) provided that the company inviting them to Japan complies with certain directives.
There are some exceptions, and the government has updated on Nov. 5 as below:
• Travelers from Trinidad and Tobago, Venezuela, Peru 
6 days of quarantine at designated facilities, with the remaining eight days at home or at an accommodation of your choice, plus mandatory COVID-19 tests on days 3 and 6.

• Travelers from Argentina, Ukraine, Uzbekistan, United Kingdom, Ecuador, Kenya, Costa Rica, Colombia, Suriname, Dominican Republic, Turkey, Nepal, Haiti, Pakistan, Philippines, Brazil, Morocco, Mongolia, Russia's Primorsky Krai, and Moscow
3 days of quarantine at designated facilities, with the remaining 11 days at home or at an accommodation of your choice, plus a mandatory COVID-19 test on day 3.

The list of countries is updated periodically so make sure to check the latest information from here.
We are waiting for you at BORDERLESS HOUSE
Borderless House is looking forward to supporting you to start your new life in Tokyo, Kyoto, and Osaka!
*All the information is provided from the Ministry of Foreign Affairs of Japan (MOFA) as of the 13th of November, the information might be changed or updated in the future, you can see the latest and detailed information from here.