Casual language lesson with your partner!

LANGUAGE EXCHANGE
If you want to...
...Try your language skills
...Have a casual lesson with a native speaker
...Make new friends from other Borderless Houses
Then this is
the perfect program for you!

---
This program gives our tenants a great opportunity to learn languages from each other.
We match you with your future conversation partner.
Various languages such as Japanese, English, Korean, Chinese, French etc.
are available, because we are BORDERLESS HOUSE!
---
Reasons WHY our Language Exchange is popular
Why choose BORDERLESS LANGUAGE EXCHANGE?

One-on-one conversation lesson!
During a one-on-one lesson, you can improve your language skills while enjoying the conversation with your partner.

For tenants only, and it's FREE!
You don't to have to pay anything for this program, because it is only for our tenants. Feel free to sign up!

Borderless House staff will find your perfect match!
Our staff will support you throughout the program.

Your partner is also a Borderless tenant!
You can expand your world by meeting your partner and making a new friend from another Borderless House.

不需要複雜的程序!!
想知道更多資訊就趕快與我們聯絡吧!

※ Due to high popularity, we have currently closed the application for Japan.Your kind understanding is greatly appreciated.
Program Content
Here is how the program goes: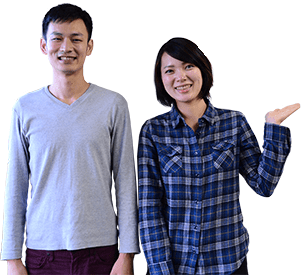 Anytime & Anywhere
No complicated procedure is necessary! The Borderless staff will match a pair and arrange the first meeting.
You will have to visit our office for the orientation, but from the second meeting, you will meet your partner when and where you like. You can also freely choose the lesson topic. Our staff will be pleased to support you in finding a lesson topic and so on.
STEP1
Attending the program`s orientation is the first step. Our staff will conduct the orientation, and lead you through the lesson. No worries about your current language level! Let's begin with your self-introduction.
STEP2
Let's start the LANGUAGE EXCHANGE lesson! You can brush up your skills by using a textbook, or free talk - anything you like!
STEP3
You will arrange the second meeting time and place with your partner, and build the lesson together just the way you like it.

不需要複雜的程序!!
想知道更多資訊就趕快與我們聯絡吧!

※ Due to high popularity, we have currently closed the application for Japan.Your kind understanding is greatly appreciated.
Voices
See some comments from former participants!

Yuri
Itabashi-Kuyakushomae House
JAPANESE⇄ENGLISH
I had worries how my partner would be like but after I met her, she was so kind and our language level was very similar so it was easy for us to study together! It was difficult to express myself in English but I had a precious time. It was nice to join this program!

Camilia
Ueno-Kaminakazato House
SWEDISH⇄ENGLISH
My memories of first language exchange in this program was good.I felt very comfortable with my partner. It was also my first experience in teaching both English and Swedish to a Japanese person, and she was already quite good so it was exiting.

Jowell
Shimokitazawa3 House
ENGLISH⇄JAPANESE
This program was an excellent oppurtunity to do that and meet other borderless house residents as well. I really enjoyed studying Japanese in a comfortable casual setting.I am glad that I participated in this program. Over all, I would highly recommend it to anyone who is interested in spdaking a different language and meeting new people,

SWEDISH⇄JAPANESE
It was a great may to practice our normal daily Japanese.If you and your partner decide to meet up at new places every time you also get to see new parts of Tokyo.You can share places and discuss various topics in two different language and learn words you normally don't have a chance of hearing or using in a classroom.

Haruka
Shinagawa-Togoshi2 House
JAPANESE⇄ENGLISH
I finally found the courage to use English actively because I was taught various things from my partner and we had the opportunity to meet once a week. I really enjoyed it and had a precious time! Now I want to make many friends from various countries again in my house as well.

Jose
Ueno-Kaminakazato House
ENGLISH⇄JAPANESE
The Language Exchange program helped my Japanese pronunciation and helped expand my vocabulary.It was great to meet someone whom you can direct your language questions without feeling too bothersome.Ihave good memories of the program and would recommend it to anyone.
Recent Language Exchange

最近的語言交換
Now it's time to learn languages for free with no sweat!
Let's find new 'Borderless buddies'
by joining LANGUAGE EXCHANGE!

不需要複雜的程序!!
想知道更多資訊就趕快與我們聯絡吧!

※ Due to high popularity, we have currently closed the application for Japan.Your kind understanding is greatly appreciated.