[Spring Event] Free Management fee for moving in!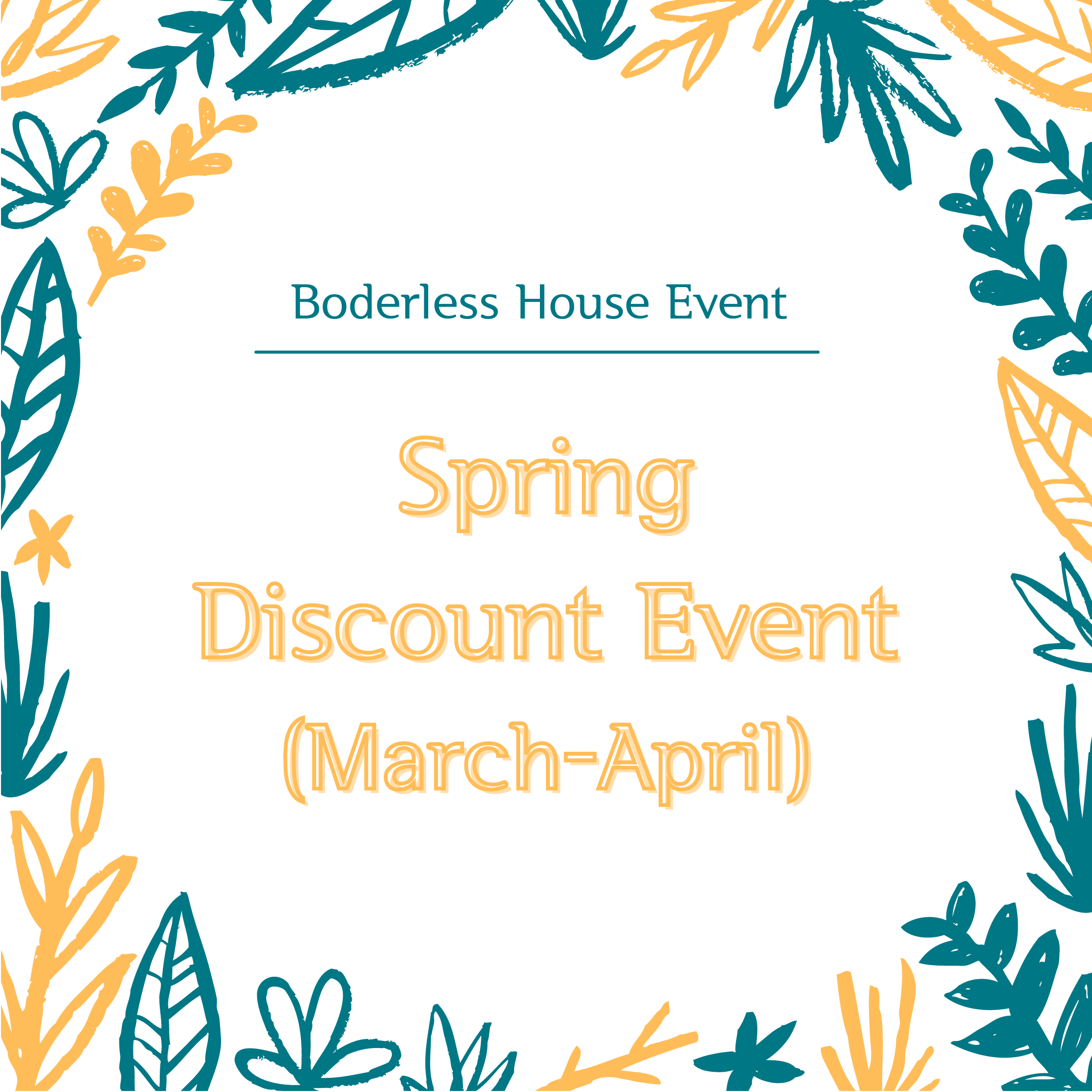 Hello! This is Borderless House Seoul and we hope you have been doing well .

Finding the place in other countries is always giving you a hard time.
However, you get some helps from Borderless House when you go with us!

Since Spring is just around the corner, this attractive news would find you well.
If you are making new plans for this year, this event gives you more interests.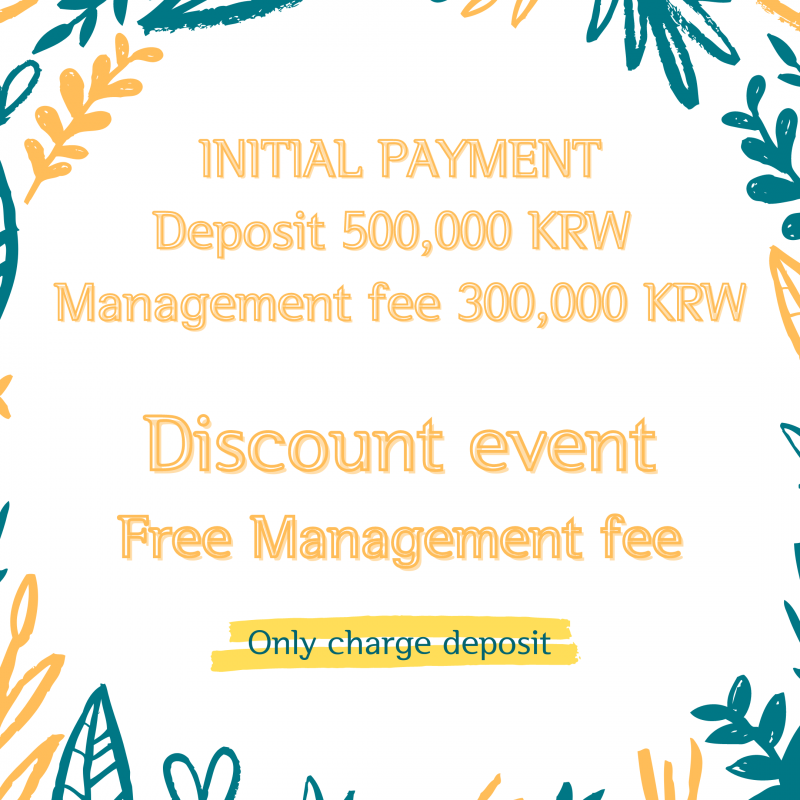 When you do save the money, it is always making you lose others.
However, you would get earn the money when applying for this event!
You will get 300,000 KRW discount for Management fee to move in.
Therefore, you will pay just deposit to make a reservation of Borderless House!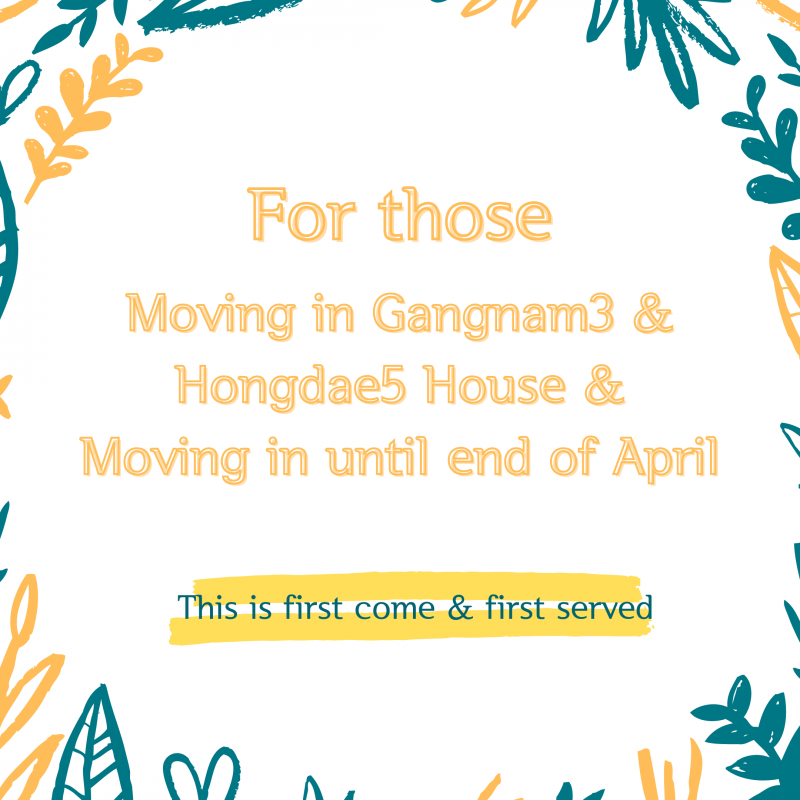 This event is applied for those who move in Gangnam3 and Hongdae5 House,
Also who can move in until end of April even you move in on April 30th!
To make the variety of nationality in each house, 
please kindly understand that we go for this with only 2 houses.

**This event is first-come and first-served.
If you are finding a place is Seoul, your inquiry is always welcome.
All you need to do is just applying for this event if you plan to move in now.
Thank you and we see you as Borderless Family in the near future!
For the other inquiry, please check our Q/A page first and email us!