RECOMMENDED HOUSES
韓國推薦的share house情報
BORDERLESEE HOUSE已服務過全世界超過100個以上國家和15,000名以上的房客。
來自不同國籍和不同背景的房客們的真實心聲,
看看曾居住在這裡的房客的評價和影片訪問,實際了解國際交流Share House!
SPECIAL PROGRAMS
3 Programs Exclusive to BMP Members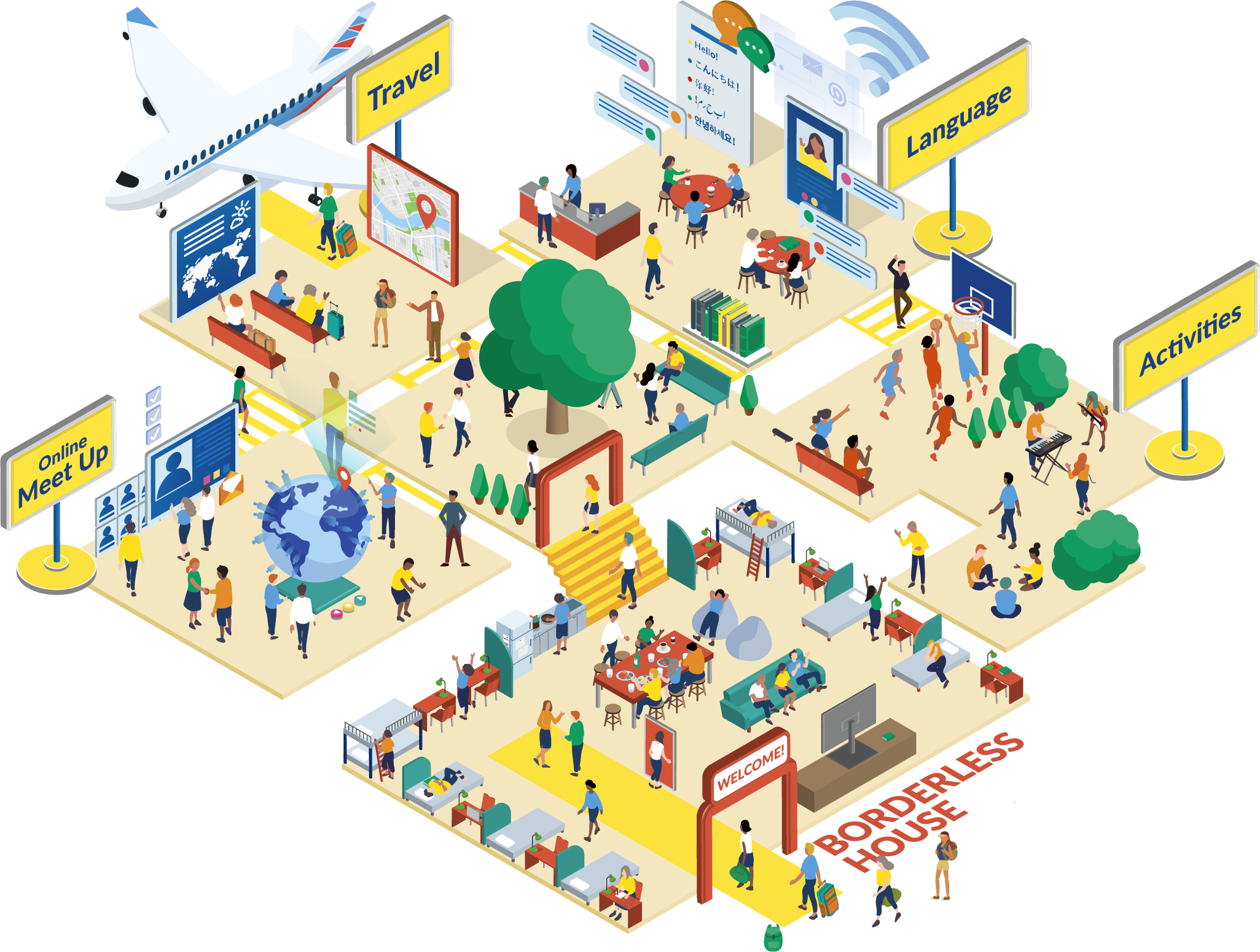 BORDERLESS MATES
PROGRAM
Travel, Languages, Activities
Special program to share your life with Borderless Mates = people who have experienced living at Borderless House from all over the world.
Over 10,000 Borderless Mates at BORDERLESS HOUSE
10,000+ encounters and values
Share the experiences with 10,000+ people.
The number of new adventures is on your hands
we started this community platform where we gather everyone, Borderless House is more than just a place to live. Make the best of it during your stay and even after you move out.
NEWS&BLOG
BORDERLESS HOUSE最新消息、活動情報、share house生活大公開!