*HOUSE EXCHANGE* Daniel - Kyoto to Seoul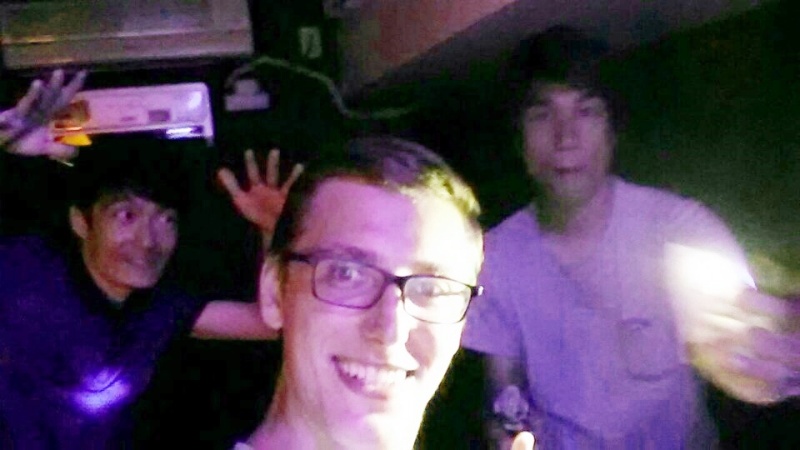 House Exchange from Kyoto to Seoul!
Hello, this is Share House Borderless House! Our tenant staying in Kansai, Daniel has been to Seoul for a week by house exchange program! He has shared his precious memories with housemates in Share house in Seoul, and gave us some nice pictures taken in Seoul after a trip. Let's see how was his trip to Seoul and what he felt in Seoul!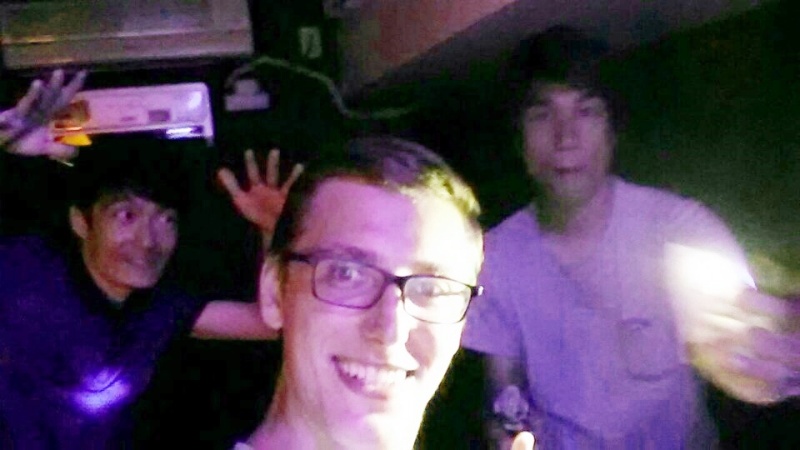 Hello, everyone! My name is Daniel and I am currently staying in Borderless Share house Osaka. I came Kyoto to study Japanese and learning new language is always so hard. So I decided to visit Seoul for my short holidays! I had stayed in one of share houses of Borderless House Seoul for my trip. I would like to share some moments of my trip with everyone!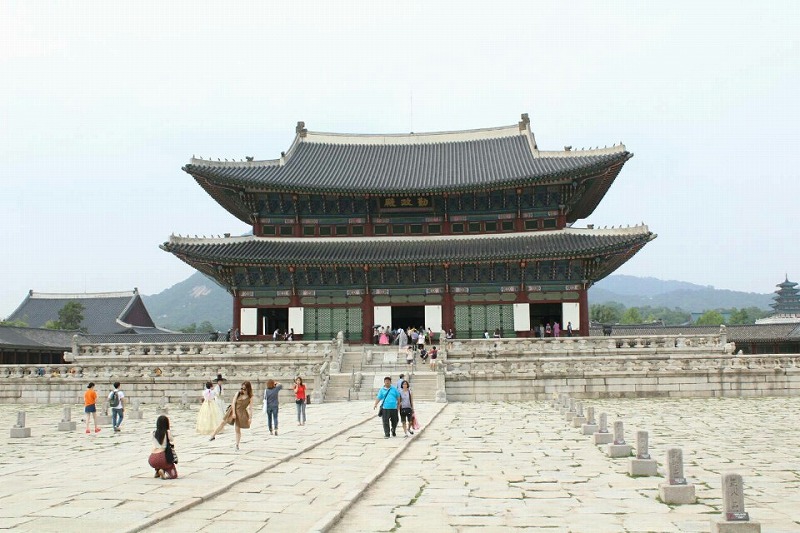 When I visited Seoul, it was rainy season and sometimes it was really hard to walk around. But when I visited the palace, the weather was really awesome! The palace I have visited has unique atmosphere with great weather. I was really happy to take pictures during the time walk around the palace.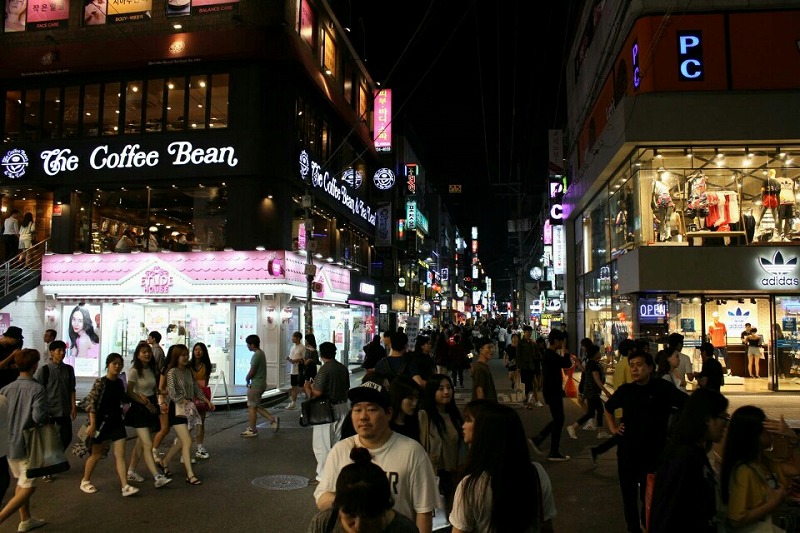 Share house where I have stayed in Seoul was near Hongdae. Hongdae 4 house has really great access to famous area in Seoul! Especially to Hongdae, it takes only around 5 minutes by walk. The picture is the center of Hongdae, and I was on my way to have fancy dinner!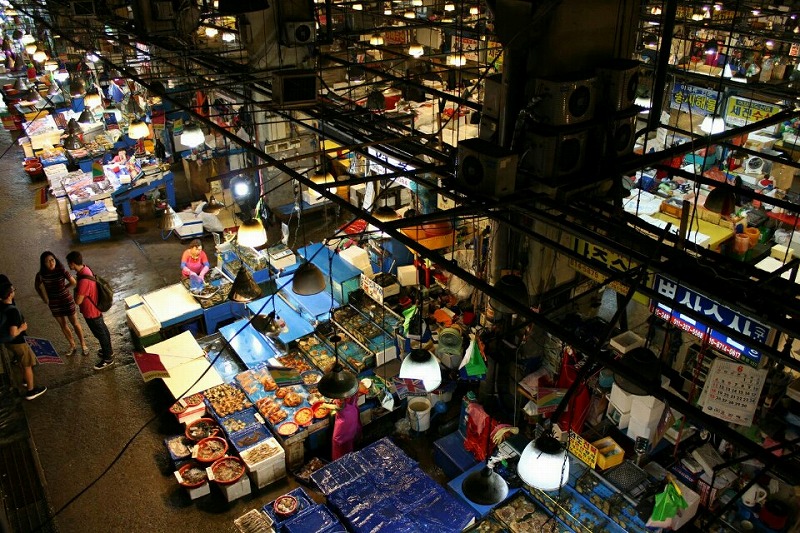 The place I loved most was the market. I could meet many local people there and could feel real Seoul. People who sells fish were really kind! They kept ask me to have some raw fish when they clean fish.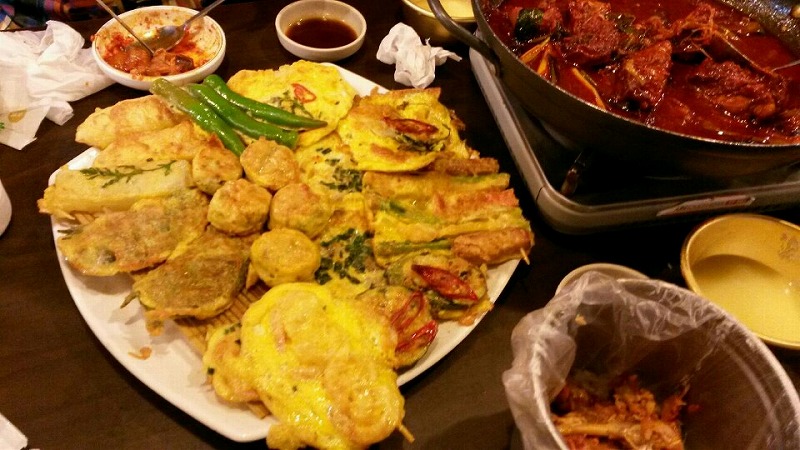 Do not miss trying delicious dishes in the market! I had Jeon which is cooked fish and vegetables with egg and flour. It was so nice and I could drink a lot with these Jeon!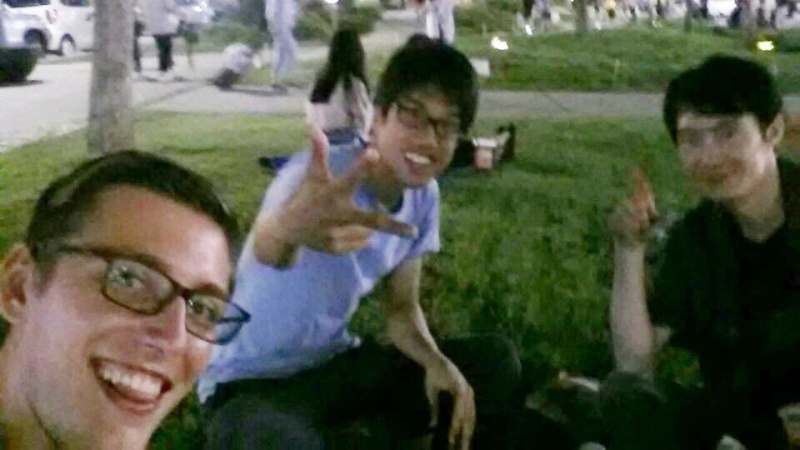 I was so busy during the day and my housemates also had their schedule. So we always met in the night time and loved to have a conversation and drink! We enjoyed to visit fancy restaurants together and the picture is the moment we visited Han-river! They recommend me to have "Chimaek" which is having Fried Chicken and Beer! I love traveling, but it was my first time to stay in Share house. It was really awesome because I could meet many local tenants in Seoul! After this trip, I am planning to visit Taipei with this program again! If you are a tenant of Borderless House, why don't you try it?
* Only for tenant *
If you want to join our House exchange program, feel free to contact us! Always welcome! Please refer to the link below for more information.
http://www.borderless-house.com/houseexchange