BORDERLESS HOUSE品川大井町- 品川、目黑、惠比壽區Share House
BORDERLESS HOUSE
品川大井町
Shinagawa・Meguro・Ebisu周邊
京浜東北線 大森駅まで徒歩10分 / 東急大井町線、りんかい線 大井町駅まで徒歩15分
House Type
20~ people
Gender Mix
Non smoking house
Garden・Terrace
6 minutes to Shinagawa and 15 minutes to Shibuya! Newly built share house with the great access!
This newly built share house has one of the biggest wood deck in BH and such a great access that is within a 6 minute distance of Shinagawa and 15 minute of Shibuya.
Netflix is also available!

【3 train lines available! Good access to all Tokyo in a good location!】
You can reach both Omori Sta. and Oimachi Sta. on foot from the house
and those have 3 train lines in total that are JR Keihin-Tohoku Line, Tokyu-Oimachi Line and Rinkai Line.
The location is very ideal especially for those who do not like to have a long train ride to either a workplace or school
as it takes only 15mins to Shinjuku/Shibuya, 6mins to Shinagawa and 8mins to Kawasaki without changing trains.

Also, especially for those who often take Shinkansen (bullet train) at Shinagawa Sta. and also who frequently use Haneda Airport, this share house would also be optimal since it takes only 20mins from Shinagawa station to the airport!

We would also like to recommend this share house if you are a type of person who likes to spend everyday actively :)

【Town combining convenience with historic ambience】
We assure that you will enjoy exploring the town especially near the station
with a big shopping complex, old and historic arcade and local specialty's such as soba noodle restaurant and laver shops.
Moreover, there are another shopping complexes in Oimachi Sta. as well so you do not need to worry about finding a place to buy daily necessities.
Near the east exit of Oimachi Sta., you will find the tavern and bar lined whose name are 'Hiagshi-Koji' and 'Heiwa-Koji' back streets
and we guess discovering your regular drinking spot with your housemates would be definitely nice!

【Characteristic layout with wide open space! Enjoy spending time with international people in your own way!】
The one-storied share house has a spacious wood deck adjacent to a living room and it is surrounded by each room.
When you open windows between the wood deck and the living room,
there would be a 90m2-square-meter spacious space in the center of the share house that is suitable for gathering parties
such as welcome and birthday party of your housemates!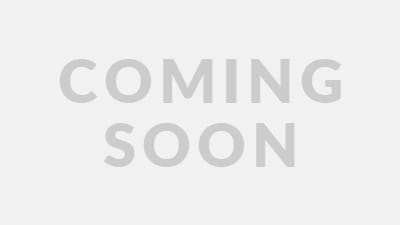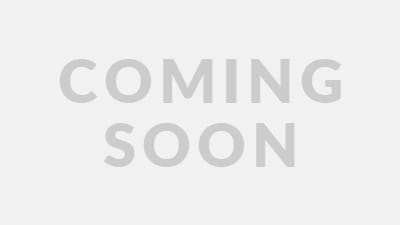 A center of daily meet-ups where the worlds meet,
A designed community where the world broadens.
"Center of daily meet-ups" consisting of a spacious patio and a living room located in the center of the house easy access from all rooms!
A house of one story with an extensive scenery a view of the wide living room all the way from the entrance through the patio.
Experience the spread of daily multicultural interactions in the share house, especially designed for the community to form.

Each rooms single & with a loft
Private space guaranteed
Fully equipped with a desk, a bed (in the loft), and storage.
All rooms with locks -security also guaranteed!
Cycle sharing for all tenants.
A wide projector screen (perfect for movie nights!)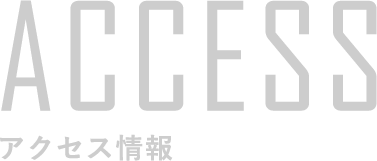 6 mins to Shinagawa, 15 mins to Shinjuku / Shibuya!
A perfect location, easy access anywhere in & around Tokyo
Not only areas in Tokyo, but also casually reachable to Kanagawa prefecture(8 mins to Kawasaki).
Shinagawa station, located near the house and in Tokyo's biggest commercial areas, is known for great convenience in access, as well as for some weekend leisure -visit for shopping, aquarium and cinemas nearby!
Also don't miss the "bay area" (in the neighbourhood), where the big park lies with lots of green, topping off one of the most attractive district of Tokyo!
最近車站
京浜東北線 大森駅まで徒歩10分 / 東急大井町線、りんかい線 大井町駅まで徒歩15分
JR横須賀線 / 湘南新宿線 西大井駅 徒歩15分
到以下各處所需時間
新宿:15分鐘
涉谷:9分鐘
品川:6分鐘
高田馬場:26分鐘
池袋:23分鐘
上野:20分鐘
六本木:22分鐘
橫濱:22分鐘
共用設施
冰箱4台
2熱水壺
2烤箱
廁所4間
4 Washing machines
5共用自行車
免費高速WIFI
燒烤架
腳踏車停車場
淋浴室4間
電視
飯鍋2台
洗手台4個
各房間
高腳床
扁形收納箱
冷氣機
您需要自備寢具組,或是向我們租借(一次一組日幣8,000元)
高速WIFI
桌子/椅子
If your favorite room is not available right now, please fill out this form.You will be notified as soon as a new vacancy comes up.
手續流程 & FAQ
洽詢申請 尋找目前的空房

網路或電話進行預約/詢問洽詢申請 預約看房

物件房間確定

最快在提出入居申請的兩天後可入住。請於入居申請表當中填寫希望的入住日。
問與答
您可以在我們的辦公室或即將入居的物件內進行入居簽約

您可以不用實際看房就進行預約,最快預約申請日的2天後即可入住。
最短需住滿一個月

初期費用是多少錢呢?

事務手續費15,000日元+保證金15,000日元。合計30,000日圓保證金會於退居日當天以現金方式退還(*如果有尚未繳交的房租/家具、物品有任何損壞的話會從保證金當中扣除)

英文或日文不流利的話也可以入住嗎?

不用擔心!當然歡迎入住!
你可以和你的室友們互相學習彼此的語言,透過彼此間的交流互動讓生活變得更有趣。

我和室友們有機會能感情變好嗎?

Borderless House的特點之一就是有很多和他人交流的機會。我們的房客會互相討論及制定生活公約,像是打掃時間等等。透過這些討論及交流,讓我們的居住生活環境變得更舒適美好。
即使入住後有任何問題也請歡迎隨時和我們聯絡。
Search by neighboring station
Recommended Houses around this area