Where to Stay in Japan ▏How to find the right match?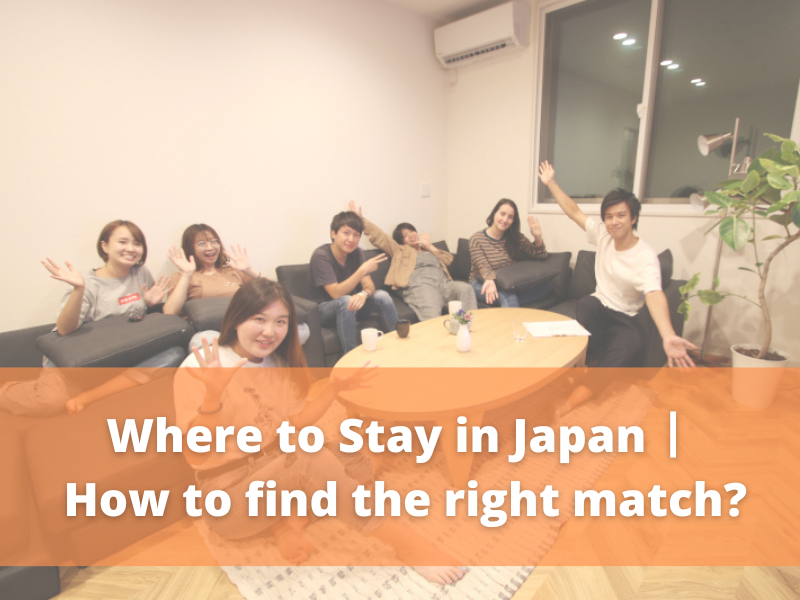 Moving to a foreign country can be very daunting. First, you have to find a realtor, maybe one that speaks your language so you're not struggling with the language barrier. Then you may also have to decide where you want to live, and factor in budget, lifestyle, and what you're looking for in an accommodation, all of which you might even be done from far overseas.
To resolve your concerns about "where to stay in Japan?", "how do I find the right match?", we would like to introduce BORDERLESS HOUSE to you!
Brief introduction of BORDERLESS HOUSE
Many people may think sharehouses are noisy and inconvenient, but that's certainly not the case! The right sharehouse might actually provide you with peace of mind and solve many of your problems.
At Borderless House, our share houses not only are full of people eager to make friends, but thanks to a multicultural staff, it's also very stress-free to find the right place to stay. Borderless House staff are quick and responsive, with multiple language support. So staff can help you choose which house best suits what you're looking for during your time in Japan, and make the reservation process extremely stress-free. It's even possible to reserve a room within as little as three days!
Merits of choosing to stay at a share house in Tokyo as foreigners
People may travel to Tokyo for many different reasons, so is a share house right for you?
One really wonderful aspect of living at a sharehouse is how quickly you can meet people and make friends. Naturally, you'll have the chance to learn a lot about many foreign cultures and do a lot of language exchange. And, because Borderless House residents are made up of both Japanese and foreign residents, this also means you have a great support network to help you with many different aspects of living in Japan.
There are over 40 Borderless Houses in Tokyo alone, in various neighborhoods and with their own unique traits. We have picked 5 featured share houses for you, let's take a look!
BORDERLESS HOUSE HONKOMAGOME1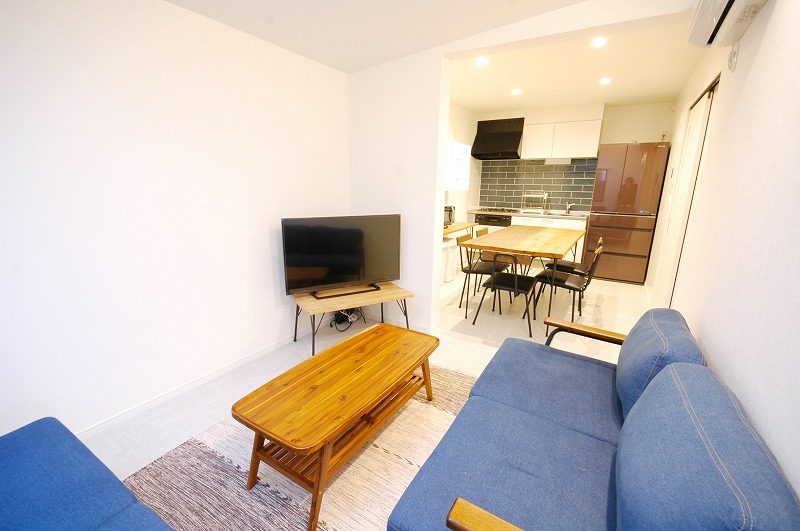 Borderless House Honkomagome1 is a new house located in the Ueno/Asakusa/Akihabara area of Tokyo, with ten private rooms! It is also very conveniently located to train lines such as the Tokyo Metro Namboku line and JR Yamanote loop line. These stations are within five minutes away. For anyone who works in areas like Ikebukuro or Shinjuku, a quick fifteen-minute train ride makes commuting very easy.
There is also a very convenient shopping area located not too far away from the house, with supermarkets, drug stores, and bookstores. This Yanaka-Sendagi neighborhood is full of history, once serving as a gateway to old Tokyo, Edo, along the Nakasendo Highway. Today there are also many houses that once served as residences for feudal lords.
One such historic location is the Rikugien Garden, located very nearby. Not only does this offer you a place to get away from the city at times and enjoy some greenery, you'll also have a great front-row seat to the seasons changing, such as sakura in spring and autumn leaves in fall. Enjoy lovely walks with your roommates any time of year!
BORDERLESS HOUSE ROPPONGI1
For those who really want to live right in the center of Tokyo's exciting city life, Roppongi1 share house is a great choice! Roppongi is known for being a hotspot for new and exciting shopping, museums, and events.
Roppongi is called a city-within-a-city, because of the interconnectedness of its buildings. There are whole residential, shopping, and business areas around the station, full of stylish shops and cafes to explore. It's also a great area for events like live music and nightlife, and Roppongi is famous for its stunning view of Tokyo city's skyline.
The nearest station to the sharehouse is Roppongi station itself, meaning you're right on the Toei Oedo and Metro Hibiya lines. Shibuya is 7 minutes away, and Shinjuku is only 9! It's hard to beat that sort of convenience to the most lively areas of Tokyo.
Roppongi1 share house has sixteen private rooms, meaning there are plenty of opportunities to meet other people. The living area has a stylish kitchen and lots of space for hanging out with the rest of your share mates.
BORDERLESS HOUSE SHINAGAWA-OIMACHI2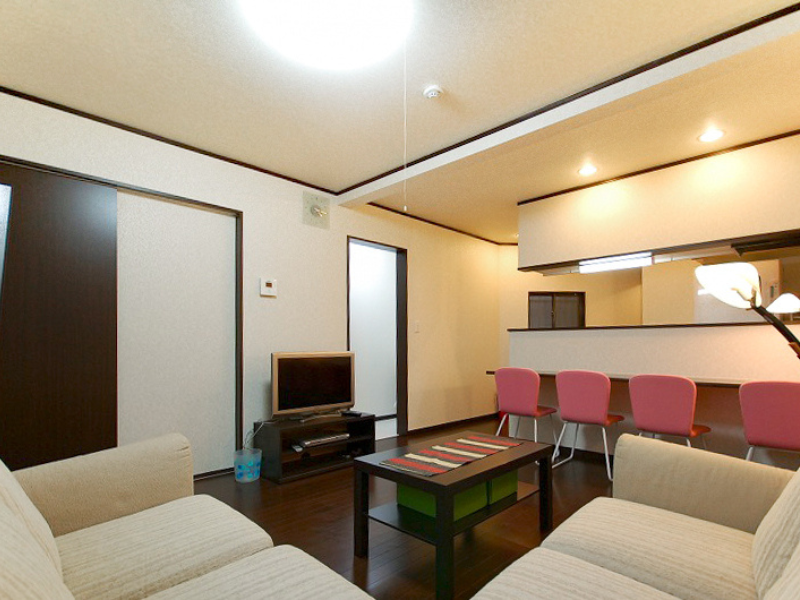 Shinagawa is known for being a mostly business district, but for locals living in the area, there are a surprising number of unique things to do and see. If you like day trips, there are even direct trains to Yokohama, and Shinagawa is right on the Tokaido Shinkansen line, going directly to Kyoto and Osaka!
Borderless Shinagawa-Oimachi2 share house is located only a few minutes away from sights such as the Shinagawa Aquarium and Shinagawa Temple. The aquarium especially is popular for dates, and appears in many dramas!
There are also unique museums such as the Archi-Depot Museum, for anyone interested in architecture, and Senkakuji Temple is a historic testament to the famous story of the 47 ronin. This is an area rich with history.
The sharehouse itself is located in a quiet neighborhood, without sacrificing convenience. Located close to a major train station like Shinagawa, it is very surprising to find rooms are so wide and spacious. Because the house has less than ten tenants, it's a peaceful sharehouse that lets you grow close to your flatmates in a relaxed atmosphere. Enjoy the hominess of this house, and quiet chats in the comfy living room, while still having plenty of privacy in your own room.
BORDERLESS HOUSE KUGAHARA1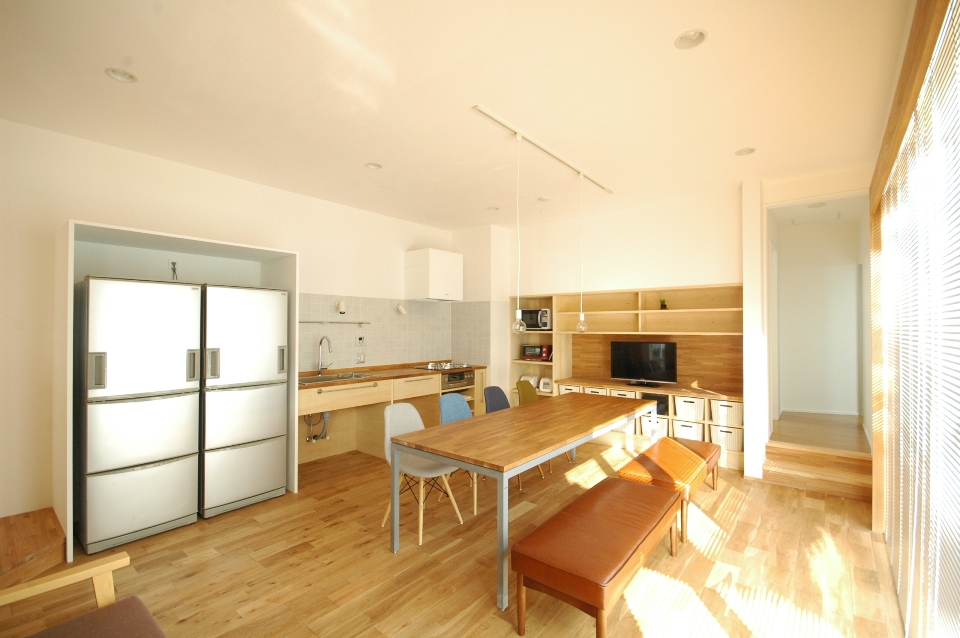 Kugahara Station is on the Tokyu Ikegami Line in Ota Ward, Tokyo. With direct access to Kamata in 8 minutes and Gotanda in 17 minutes, it is convenient for commuting.
Denenchofu, an upscale residential area, is located nearby, but Kugahara has the most reasonable rent in Ota Ward. It is a quiet residential area with excellent public safety, making it a safe place to live for both single people and families.
An old-fashioned shopping arcade stretches from in front of the station, and it is full of unique individual stores and convenient shopping for any of your daily needs, with supermarkets open until late no matter what time you arrive home. It is a town where you can relax when you come home without the noise of the city.
A short walk away is the natural beauty of the Tama River, creating a relaxing break from urban living whenever you need a little nature. Wide open spaces are hard to find in Tokyo proper, but at Kugahara you'll find that's not the case at all.
Borderless Kugahara share house has a lovely open concept, with lots of airy light and wood features. The rooms are also very wide and spacious, with very big windows and a wrap-around balcony.
BORDERLESS HOUSE KIKUKAWA1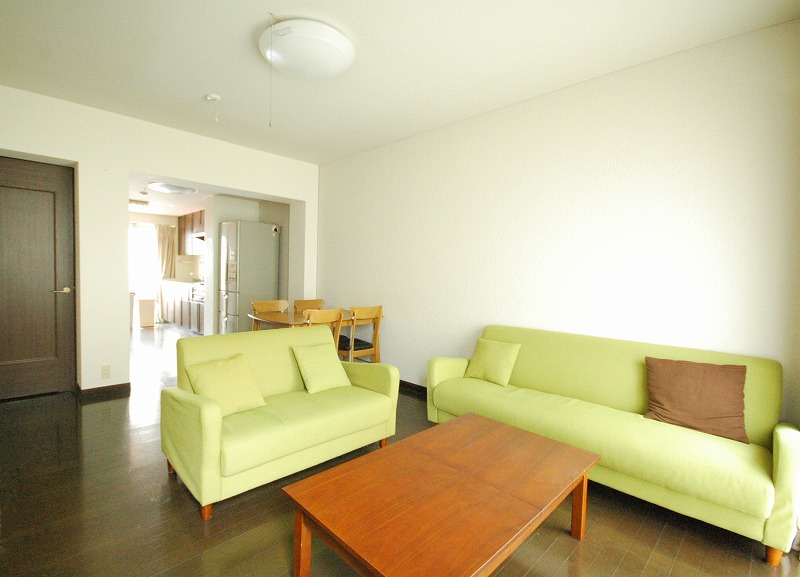 Kikukawa1 share house is located in a very popular area of Tokyo, with its location close to the famous Tokyo Sky Tree. With Asakusa only 6 minutes by foot and access to the Toei Shinjuku Line from Kikugawa station, you'll always have places to go and things to do! Stores and restaurants are all very nearby, making it an extremely convenient location. Akihabara and Ueno can also be easily reached by bike.
Nearby attractions include the Museum of Contemporary Art and the Edo Tokyo Museum. It's also very close to Ryogoku Kokukigan National Sumo arena! The Sumida and Otani rivers are also very nearby, meaning you have a few lovely quiet areas to hang out not too far away. The Sumida River is particularly famous in spring for cherry blossom viewing!
In spite of its convenience, the house itself is located in a quiet area and has a very cozy atmosphere. With only six tenants total, it's a great choice for those who want to come back at the end of the day to a nice quiet house. There's even a lovely rooftop balcony to hang out on the third floor. And then if you ever want to have a more lively get-together, there are two other sharehouses nearby, making it easy to meet up for more fun!
Lastly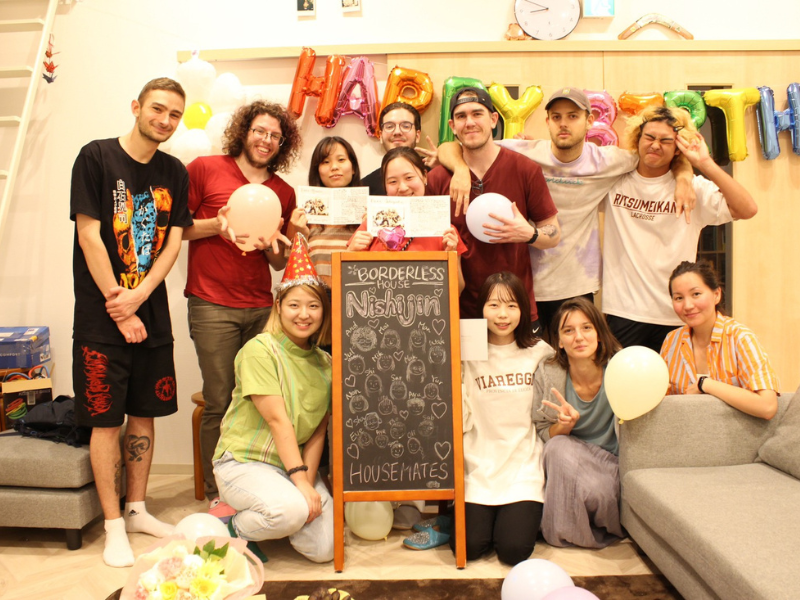 Sharehouses at their best give you the opportunity to live comfortably and conveniently, and also provide valuable opportunities to meet and talk with other people. Just like Tokyo is an incredibly varied metropolis with all manner of people and neighborhoods, Borderless House share houses are very varied as well! No matter what you prefer, there is certainly a house with the right personality for you. Contact us now and we can help you find the right match!