Tenant's Interview ▏Encounters at an International Share House Taught Me About Diverse Career Opportunities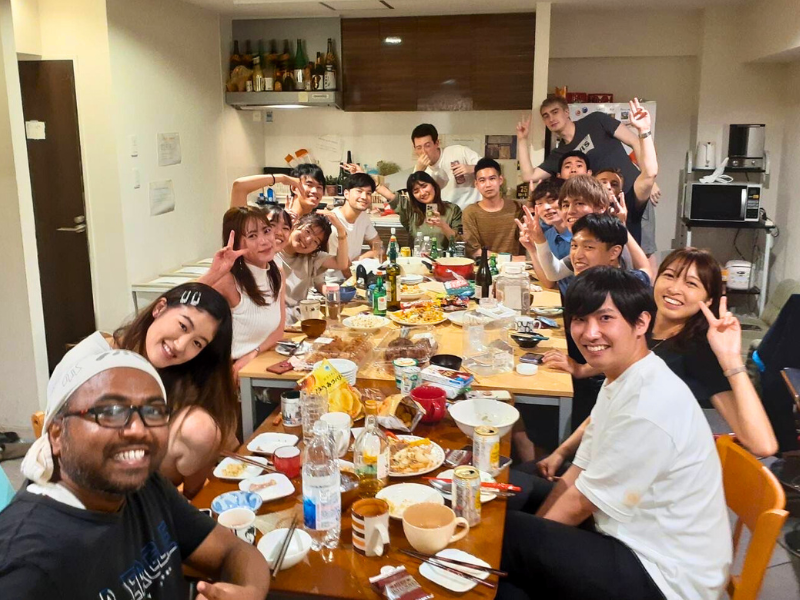 One of the most attractive features of an international exchange share house is the variety of people you can meet!

Many of our residents tell us that their sense of values has changed while living with people from all over the world and from diverse backgrounds. For this interview, we spoke with Shintaro, a third-year university student from Osaka, who actually had such an experience!


Shintaro said that he had few opportunities to interact with others due to Covid-19 and that he felt uneasy, wondering if his perspective was a little narrow. It seems that the encounters with foreign residents and working adults that awaited him at BORDERLESS HOUSE greatly broadened his perspective, especially with regard to his career. He also talked about the warm daily interactions with the residents that only share house living can offer!
"What kind of encounters and how did they change Shintaro's career plans? "
If you're one of our readers who's been wondering, "Even if it's an international exchange share house, can I really meet all kinds of people?". Why don't we check this interview with our current tenant and get to know what "the BORDERLESS HOUSE life", filled with global and diverse encounters and exchanges, can look like?
I chose BORDERLESS HOUSE to learn about the unique values and culture of foreign countries!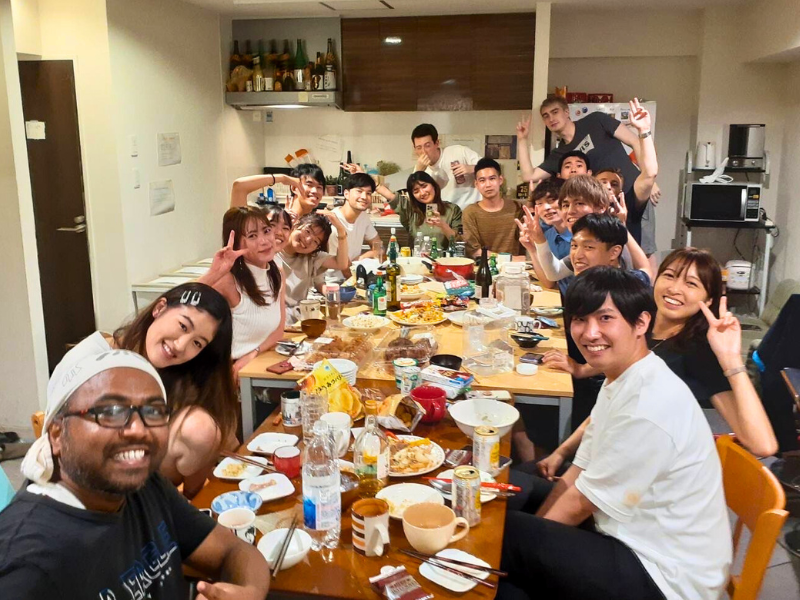 -First of all, please introduce yourself! How long have you been living in BORDERLESS HOUSE?
My name is Shintaro Matsuura. I am a 3rd-year student at a university in Osaka. I started living in a share house this spring, and it's been about a year now.
-What made you decide to live in a share house?
I decided to live in a share house because I wanted to interact with people from different backgrounds. In particular, there are many people from overseas living in BORDERLESS HOUSE, and I felt that I could learn about different ways of thinking and cultures from those in Japan, so I decided to stay here!
I realized my career potential through encounters with working tenants!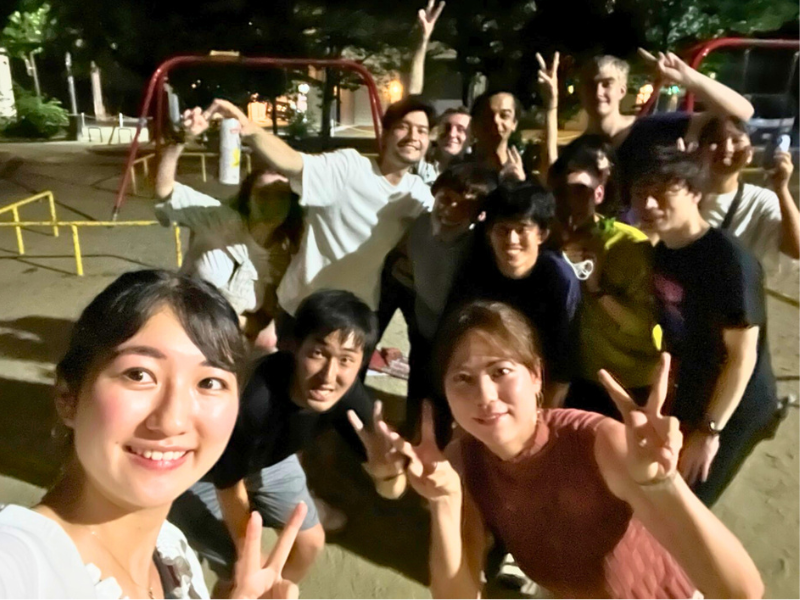 -Did you have any goals before moving into the share house?
When I moved in, I wanted to broaden my horizons! This is because, due to COVID-19, I didn't have many opportunities to get involved with other people during my college life. In particular, I had very few encounters with other adults, and I was worried that my perspective might be a bit narrow. But living in a share house and talking to all kinds of people has changed that a lot.
Take job hunting for example. Before living in the share house, my mind was dominated by the idea of "working for a company when I get out in the world" (laughs). But there were also people living in this share house who were freelance workers and other working people who had also changed jobs, and talking with these people made me realize that there are many different ways of working, which really broadened my horizons.
Housemates who were reliable like family and gave me more diverse advice than family.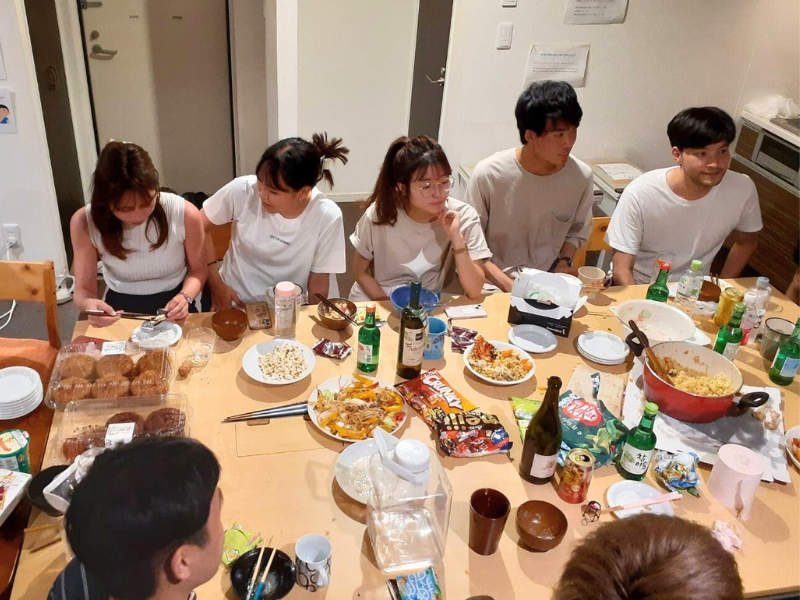 -What is the best thing about living in BORDERLESS HOUSE?
There are so many things, but the best part is that I can immediately ask for help when I have a problem! Of course, I have my family at home, but in a share house, there are people from different backgrounds and with different ways of thinking, and they give me advice from a different perspective than mine, which I really appreciate.
-What is your favorite memory?
What I find attractive about share houses is that when I come home, my housemates welcome me with a "welcome home" greeting. For example, when things don't go well at my part-time job, or when I'm feeling down, talking with my housemates naturally calms me down and makes me feel like I can start working hard again tomorrow! I feel that BORDERLESS HOUSE is a very comfortable place for me.
Thanks to my experience at Borderless House, I was able to be more proactive in my job search!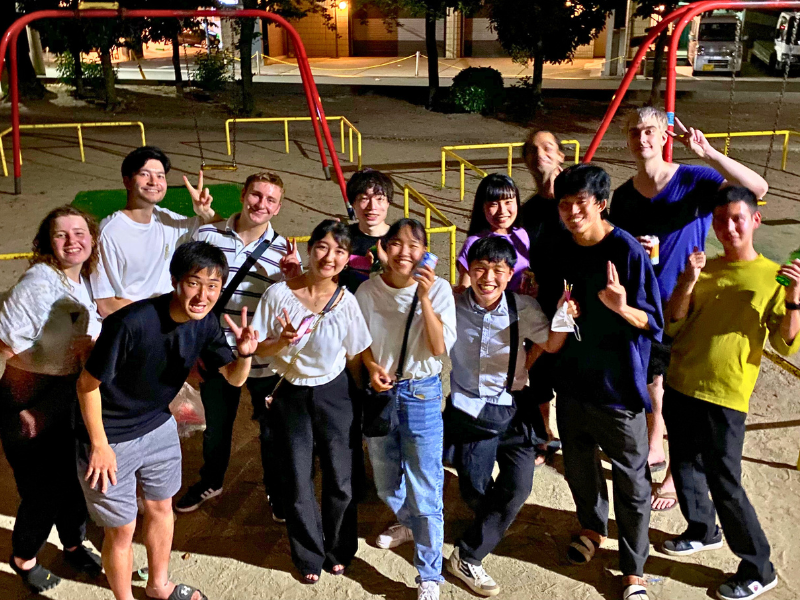 -Do you have any dreams for the future or anything you want to do?
I actually don't have a set goal for the future right now (laughs), so I'm thinking I'll do my best to find one from now on! This is also something I thought about after living in a share house, but by actually listening to the stories of various working people, I've become fascinated with jobs that I had no interest in before. I am currently in my third year of college, and I am also doing an internship, but I think that I would like to talk to people working at various jobs when I'm actually job hunting!
-What would you like to say to those who are interested in living in a share house?
If you're not sure whether or not to move into a share house, I'd personally encourage you to do so! I personally feel that there are many things that I've learned through my experience living in a share house. At first, I had never even lived alone, so I was very anxious, but after actually moving to a BORDERLESS HOUSE, I feel that I have changed a lot.
Of course, speaking with people from overseas has helped me improve my English, but more than anything, I feel that it has broadened my horizons. I also feel that my communication skills have really improved through my interactions with various people. If you're reading this article, I highly recommend shared living, and I hope you'll consider it!
Living in a share house is a chance to make a big change in yourself!
I'm sure you'll find that this is a share house with a wide range of residents of all nationalities and ages! Building new relationships that are different from family and friends may be one of the keys to meeting a new you.
The international exchange share house "BORDERLESS HOUSE" is currently accepting residents from both university students and working adults! We have many share houses in the Tokyo and Kansai areas.
From each share house page, you can read testimonials from current and past residents! Please check out the following pages♪
▶Tokyo Share House List
▶Kansai Share House List
▶Testimonials from Former Residents
You can do it right now in Japan. Would you like to experience studying abroad with a super multicultural group of friends from over 50 countries?