Autumn Early Bird Campaign - Secure your room NOW at BORDERLESS HOUSE Share House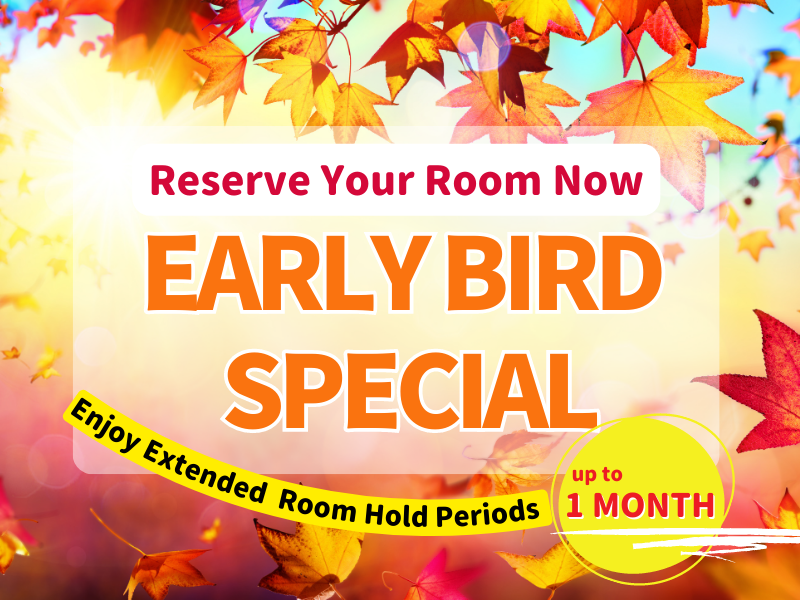 Are you ready to embark on a life-changing journey filled with international connections, cultural exploration, and unforgettable experiences in Japan? BORDERLESS HOUSE is thrilled to announce our exclusive Early Bird Campaign, offering you the perfect opportunity to secure your spot in our housing in Tokyo before anyone else!
Details of the Early Bird Campaign
BORDERLESS HOUSE wants to help those who wish to reserve a room in Japan soon to secure their future plan! Therefore, we are launching this "Autumn Early Bird Special " for people who will be coming to Japan from overseas this coming Autumn.
・Usually, we can only keep the room free of charge for 2 weeks, but with the "Early Bird Special", BORDERLESS HOUSE will hold the room for you for up to 1 MONTH!
・ You don't need to worry about paying extra fees because of booking a room too early!
Requirements and Conditions
Early Bird Campaign starting from July 15tth, 2023 can only be applied for the following customers & conditions:
● Those who can move in by October 7th, 2023
● Overseas Customers Only
● Postponement of the move-in date is NOT allowed.
● Change of the share house of the room is NOT allowed.
● Cancellation policy: No refunds after the reservation is confirmed after the Skype session.
● Eligible Share House Area: Tokyo 
※Ineligible Share Houses: Shinjuku Honancho, Shinagawa Oimachi 1, Omori 2, Omotesando, Ueno Tabata 3, Asakusabashi, Jimbocho
What is BORDERLESS HOUSE? International Share House in Japan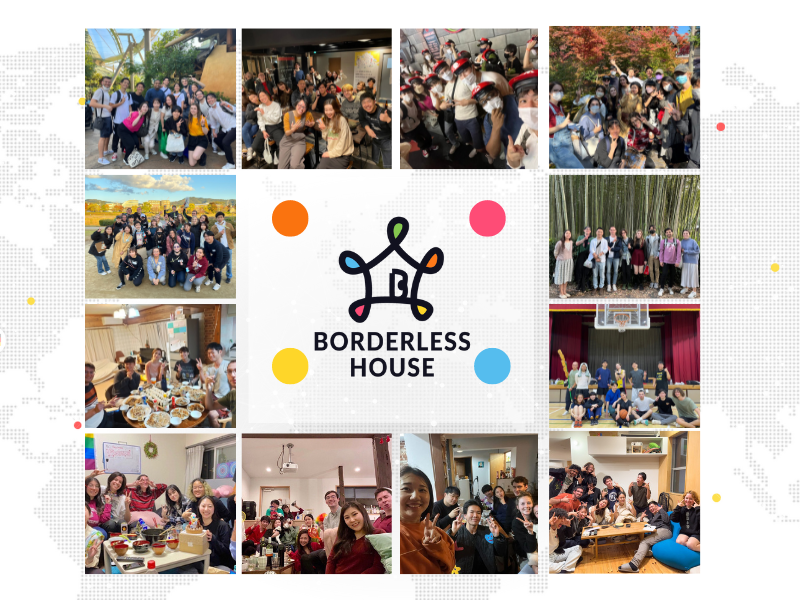 Borderless House is a renowned and innovative share house community that caters to individuals seeking a unique and international living experience. Borderless House offers a diverse and inclusive environment where residents can connect, learn, and foster friendships across cultures.
At Borderless House, residents have the opportunity to live with like-minded individuals from different backgrounds, creating a vibrant and multicultural atmosphere. Whether you are a student, professional, or digital nomad, Borderless House provides a supportive and exciting community that encourages personal growth, cultural exchange, and lifelong connections.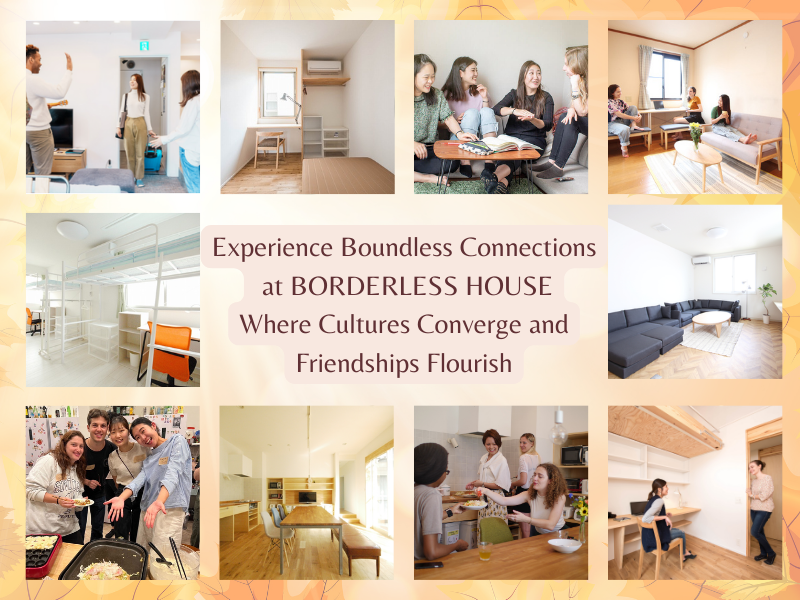 Key features of Borderless House include:
International Community: Borderless House brings together individuals from different countries and cultures, creating a global community that celebrates diversity and fosters intercultural understanding.
Fully Furnished Rooms: Each room within a Borderless House is thoughtfully furnished, providing residents with a comfortable and convenient living space. From cozy private rooms to shared facilities, Borderless House ensures that residents have a welcoming home environment.
Shared Spaces and Facilities: Borderless House offers various shared spaces and facilities, including communal kitchens, living areas, study rooms, and even social spaces for events and gatherings. These spaces are designed to encourage interaction, collaboration, and the formation of lifelong friendships.
Language and Cultural Exchange: Borderless House actively promotes language and cultural exchange opportunities among residents. Through organized events, language lessons, and informal interactions, residents can enhance their language skills and deepen their understanding of different cultures.
Convenient Locations: Borderless House selects prime locations within cities, ensuring easy access to transportation, amenities, and local attractions. This allows residents to fully immerse themselves in the vibrant surroundings and explore Japan's unique offerings.
We look forward to seeing you in Japan!
Whether you are embarking on a new adventure, studying abroad, or seeking a cross-cultural experience, Borderless House provides an inclusive and supportive environment where you can create lasting memories and forge connections!
Don't miss out on this incredible opportunity to be an early bird in our diverse community. Embrace the chance to create lifelong friendships, experience different cultures, and make unforgettable memories that will shape your life.
Use the BORDERLESS HOUSE Early Bird Campaign and secure your place in our exceptional share houses in Tokyo. Be part of a community that transcends borders and celebrates diversity like never before!
Check the availability of rooms right now by clicking the link below!
● Share Houses in Shinjuku area
● Share Houses in Shibuya area 
● Share Houses in Shinagawa area
● Share Houses in Ikebukuro area
● Share Houses in Ueno area
● Share Houses in Roppongi area