BORDERLESS HOUSE 北千住2-上野、淺草、秋葉原Share House
BORDERLESS HOUSE
北千住2
Ueno・Asakusa・Akihabara周邊
東京Metro千代田線/日比谷線 北千住駅 徒歩3分
House Type
20~ people
With theater equipment
徒步五分鐘內可抵達車站‏
Non smoking house
Gender Mix
Rooftop
Great access that you can reach Akihabara in 10mins and Ueno in 15mins! This brand-new house opened! Only 3mins away from the nearest station!
【Kitasenju area has been selected as the most well-kept-secret place in Tokyo for the third successive year!】
This area has big shopping complexes as well as coffee shops, a rental DVD shop, a bank in front of the station but on the other hand, you will find traditional streetscape with classic styled shops once you walk into small streets.
There are also nice bars and cafes whose building were used to be an old folk house and we believe that you will discover the attractive mixture of old and new in the city.
Kitasenju area has also lots of local events on a daily basis such as yoga class at a public bath (sento) and music concert in a shrine located near the house, we are pretty sure that you will have unique and Japanese-like experiences if you live in this house!

【5train lines available and it takes 3mins only to get to the house from Kitasenju St.!】
Kitasenju has 5train lines including Tokyo Metro Chiyoda Line and Hibiya Line and you need only 10mins to get to Akihabara without changing of trains.
About 5mins to Nippori St. where Akamonkai Language School is located and 10mins to Naka-Okachimachi St. where Intercultural Institute is located.
We would like to recommend this house especially to those who do not like to have a long walk to your nearest station!

【Tenants have a regular event once a month!】
Regular events will be supposed to be held at least once a month organized by TENANTS! House event will be like a birthday party for one of your housemates, welcome party for a new tenant, movie night with a home theater provided in the house or just spending a summer evening in the roof balcony with a beer ;)
If you are a person who likes doing something fun, having fulfilling days with housemates or likes doing something with lots of people, you can have them all your own way in this house!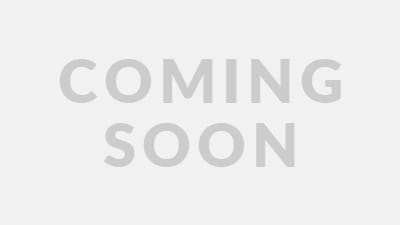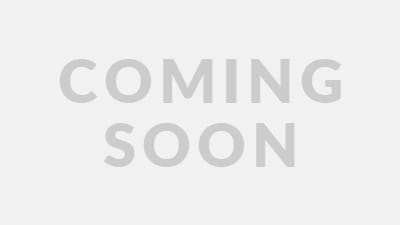 最近車站
東京Metro千代田線/日比谷線 北千住駅 徒歩3分
JR常磐線 北千住駅 徒歩5分
筑波快線 北千住駅 徒歩5分
到以下各處所需時間
新宿:29分鐘
涉谷:35分鐘
品川:32分鐘
高田馬場:24分鐘
池袋:20分鐘
上野:9分鐘
六本木:30分鐘
橫濱:50分鐘
共用設施
飯鍋3台
冰箱4台
淋浴室4間
4 Washing machines
廁所4間
Projector
roof balcony
洗手台4個
Screen
熱水壺
烤箱
免費高速WIFI
電視
無腳踏車停車場
microwave with oven function
各房間
高速WIFI
扁形收納箱
床
冷氣機
您需要自備寢具組,或是向我們租借(一次一組日幣8,000元)
桌子/椅子
If your favorite room is not available right now, please fill out this form.You will be notified as soon as a new vacancy comes up.
手續流程 & FAQ
洽詢申請 尋找目前的空房

網路或電話進行預約/詢問洽詢申請 預約看房

物件房間確定

最快在提出入居申請的兩天後可入住。請於入居申請表當中填寫希望的入住日。
問與答
您可以在我們的辦公室或即將入居的物件內進行入居簽約

您可以不用實際看房就進行預約,最快預約申請日的2天後即可入住。
最短需住滿一個月

入居所需要的費用有哪些呢?

初期費用50,000日圓(事務手續費30,000日圓及保證金20,000日圓)、首月房租及水電光熱費必須於收到入居申請確認信後的三日營業日內付款。 假如您需要額外租借寢具組,寢具組租借費用為8,000日圓,一次性費用。(寢具組包含: 枕頭、枕頭套、床單、保潔墊、棉被、被套、毯子)在您退房時最高可退還2萬日圓。(若您有未付清的款項,我們將會從您的保證金扣除)

※第一個月的房租及水電費計算方式為以日計算,從入住日起計算至當月月底。
※假如您預定的房間為即日起空房,您的房租最晚會於兩周後開始起算。假如您預定的房間為某日起空房,您的房租最晚會於空房日起的兩周後開始起算。

英文或日文不流利的話也可以入住嗎?

不用擔心!當然歡迎入住!
你可以和你的室友們互相學習彼此的語言,透過彼此間的交流互動讓生活變得更有趣。

我和室友們有機會能感情變好嗎?

Borderless House的特點之一就是有很多和他人交流的機會。我們的房客會互相討論及制定生活公約,像是打掃時間等等。透過這些討論及交流,讓我們的居住生活環境變得更舒適美好。
即使入住後有任何問題也請歡迎隨時和我們聯絡。
Search by neighboring station
Recommended Houses around this area