MOVE TO JAPAN | Cost of Living in Tokyo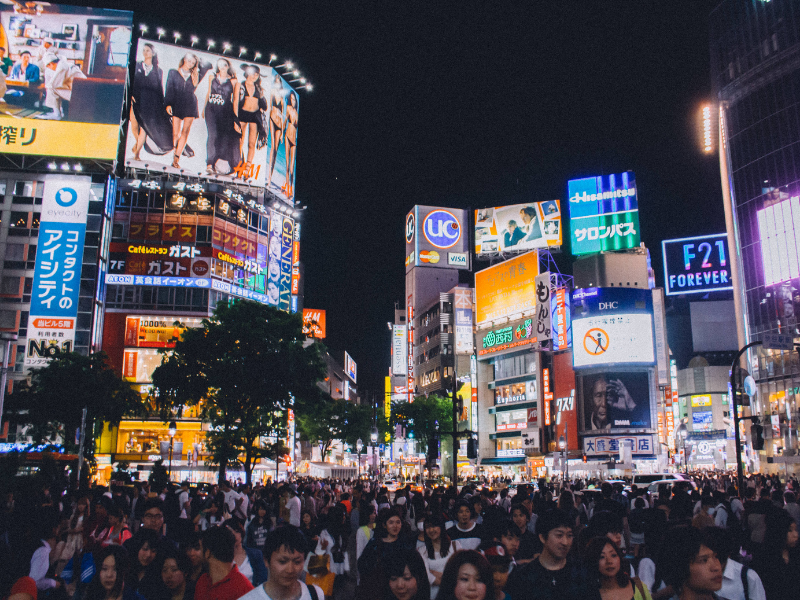 The capital city of Japan, Tokyo, is a busy city booming with business in recent years. This lively city is a mix of ultramodern as well as traditional lifestyles. One can see both skyscrapers and historic temples in this city.
Being the capital city, Tokyo is equipped with all facilities that one might need. They are proud of the top-class amenities they provide to their residents, which are by far better than what the western world has seen. However, the luxuries and modern lifestyle come at a high cost that makes Tokyo one of the costliest cities to live in for foreign nationals. The city attracts a large number of foreigners from around the world who come here for well-paid jobs.
If you are planning to move to Tokyo for work, then there are certain things you should know about the costs of living. Japan is one of the most expensive places to be in, and Tokyo is always in the top ten list of most expensive cities in the world. Hence, one should be aware of the costs they need to incur in order to live a decent life in Tokyo.
Accommodation Costs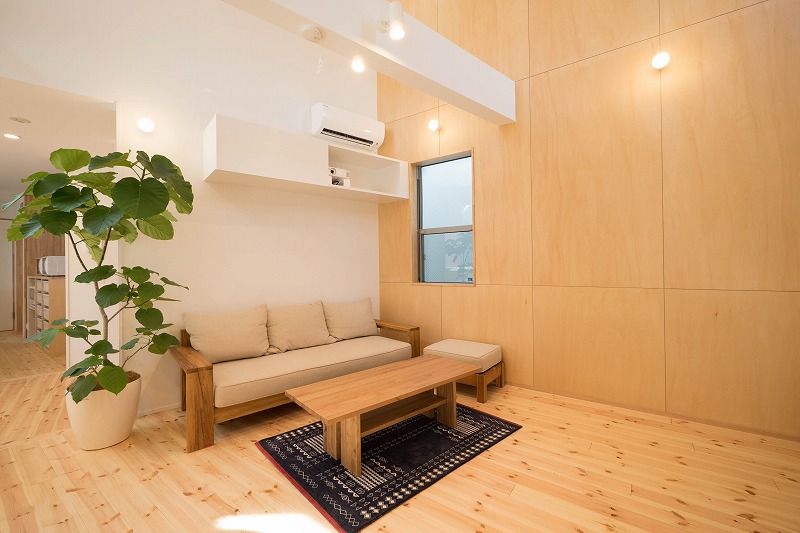 *This picture is KITASENJU2 HOUSE
If you have a steady job in Tokyo, then paying for the house should not be too tough. There are multiple options for you to choose from based on your financial status. You might not be able to rent or buy a house the minute you move into the city. So, you should definitely know the alternatives that are available for you. Lately, as represented by BORDERLESS HOUSE, the living style of house sharing has become popular among foreigners and local young people. If you are considering moving to Tokyo, you may consider house sharing as one of your accommodation options.
Hotels and Hostels
Hotels are great places to be in for the first few weeks or a month before you can find a nice home for rent. Tokyo is filled with hotels at various rates. If you are visiting the city for business purposes and your stay is a short one, you can go to the business hotels or budget hotels which will cost you somewhere in the range of 8000 to 10000 yens for a room.
Hostels or dormitories are also quite popular among the students and young people with new jobs in the city. The bedroom and bathrooms are usually shared, and each resident gets a small locker for keeping the belongings safe. This will cost you less than hotels. 1500 to 4000 yens is the average price range for per person in such accommodations.
Japanese cities are known for their traditional low-cost accommodations called Minshuku. These are small spaces with a bed in the Japanese style, and you also get a one-time meal here. These are also cheap and costs between 4000 to 10000 yens for a single person.
These are the cheap options and can be your accommodation for a short time in Tokyo.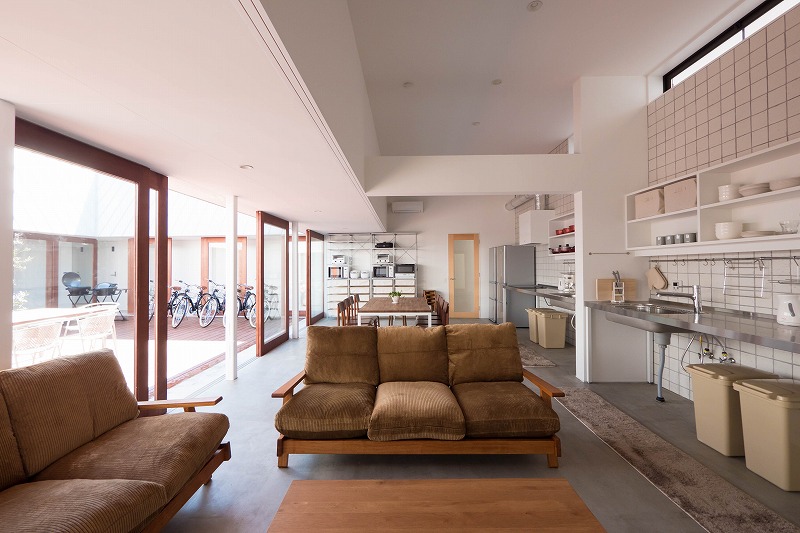 *This picture is SHINAGAWA-OIMACHI1 HOUSE
Renting a House in Tokyo
Living in a hotel cannot be a permanent option if you plan to stay for a few years or months. So, in this case, it is always better to look for a house on rent. The prices can vary depending on the type of accommodation you choose for yourself. The prices also differ from one location to another within the city.
The rents are quite high in this expensive city and can take up a large chunk of your salary. 50000 to 70000 yens is the average rent of a small one-bedroom apartment in the country. For the same size apartment in Tokyo, you might have to pay 100000 yens. This rent does not include utilities or furnishings. Hence, it is evident that the overall cost of living will be pretty high.
Rents will include costs such as security deposit, real estate agent fees, advance rent, maintenance cost, key money, and utilities.
If you are willing to stay at the center of the city with easy access to public transportation, then the costs are definitely higher as compared to accommodations in the suburbs of Tokyo. A 900 square feet apartment that is well furnished can cost close to 200000 yens for a month in the heart of the city, while the same apartment will cost you 110000 yens a month away from the main city.
If you are single and prefer a smaller space, the size of a studio then you have to pay 120000 yens a month if the location is a good one. You can rent such a well-furnished studio apartment in 92000 to 95000 yens a month in the suburbs or less busy parts of the city.
Such conventional apartments might be costly for most newcomers. Hence, Japan has got the Gaijin houses or the Guesthouses for your rescue. These are inexpensive options that provide you with all the basic amenities. The rooms may be available on share or as private spaces. Most foreigners prefer these over renting expensive apartments. Many of these properties also have the "foreigners only" policymaking things easier for the expatriates.
Owning a House in Tokyo
From the rents, we can conclude that owning a house in this city is an even costlier affair. So, if you feel you have saved enough and are going to stay in the country for long, then you can definitely look forward to owning a house in Tokyo.
This is a much less sought-after option for foreign nationals, owing to the high costs and other legalities. For the permanent residents, the costs will be high even for a small space if the location is the city center. The cost is as high as 1,177,250 yens per square meter in the main area. In the suburbs, the costs are between 500,000 to 800,000 yens per square meter.
Cost of Food
Japan is an island, and therefore, they do not have many cultivations of their own. Most food items are exported from the outside, and therefore, the costs are also quite high. Living in Tokyo, one needs to plan well on the expenditure on food. If you opt for the traditional Japanese items like seasonal vegetables, seafood, and soya beans, then your food costs will be considerably less. The local markets, supermarkets are perfect for daily grocery shopping.
You can also enjoy full meals at restaurants in Tokyo. In cheap restaurants, the average cost is around 500 to 1000 yen. For the expensive restaurants, the costs are somewhere between 1000 to 3000 yen. On the whole, one's average monthly food costs can go up to 40,000 yen in Tokyo.
Transportation Costs
Transportation is a need of every individual. Tokyo boasts about having a great public transportation system that connects almost all parts of the city. The commuters can always opt for the train passes that allow them to travel to and from home and office/college for several months. As a foreigner, you can avail some discounts when purchasing the rail passes in Tokyo.
Public buses and taxis are also available in every part of Tokyo. Cycling is quite a common means of transportation in Tokyo and also in other parts of Japan. There are cycle parking slots near every railway station. This is the cheapest option and is perfect when traveling short distances. Transportation costs in Tokyo will be around 11000 yen in a month. The costs may vary depending on the distances one travels and the mode of transport chosen.
Owning a car is an expensive affair in Tokyo. The gasoline costs are 150 yen for every liter, which implies you have to incur a huge cost on a monthly basis. Insurance costs, bi-annual inspections, parking fees, and automobile tax are mandatory in Japan when owning a car. Therefore, using public transportation is a much better and cost-effective option.
Electricity, Gas, and Water Costs
The basic utilities are a cost every individual has to incur. In a month, the average cost for the utilities is around 10000 yen, which includes 4000 yen for electricity, 3000 yen for gas, and 2000 yen for water. When renting a house, these costs are not included in the rent amount. However, the guesthouses or Gaijin houses include such costs.
Connectivity and Household Goods
A mobile phone, subscription plans, and internet facilities are absolute necessities in today's world. Mobile subscription plans can range between 2000 to 6000 yen per month. The internet charges are 2500 to 4000 yen on average. Therefore, connectivity costs are under 10000 yen for a month.
Household goods such as furniture, television, refrigerators, micro-ovens are available from national as well as international brands. Online services like Amazon are also available. While foreign products are pricey, the local products are available at affordable rates. If you rent a well-furnished home, then you can do away with these individual costs.
Conclusion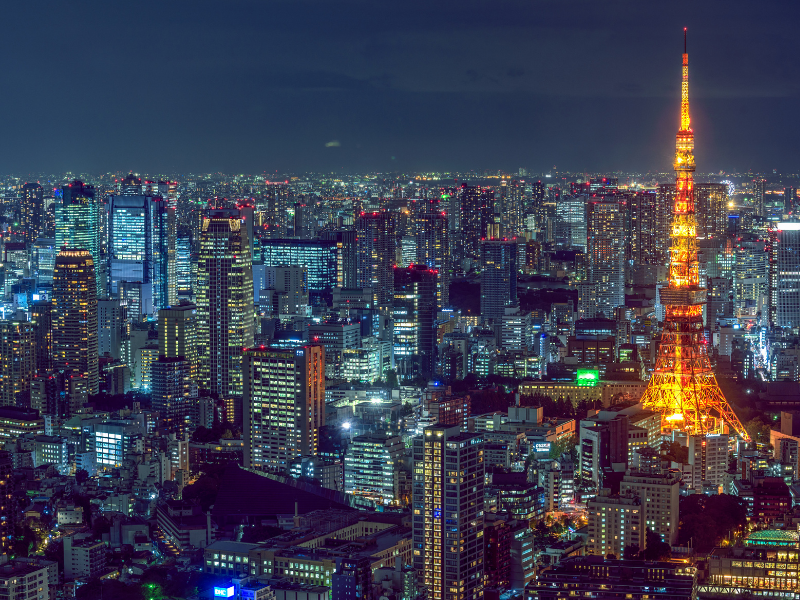 The cost of living in Tokyo is surely high, and hence monthly expenses must be planned smartly. While the costs listed above are the basic expenses every individual needs to bear, the living costs may differ from one to another depending on the lifestyle. Entertainment, clothing, learning a language, and other such similar activities are some added costs that can also be a part of the living cost in Tokyo.