<Program Review> An island where you can meet living dinosaurs !? Virtual Local Trip in Indonesia!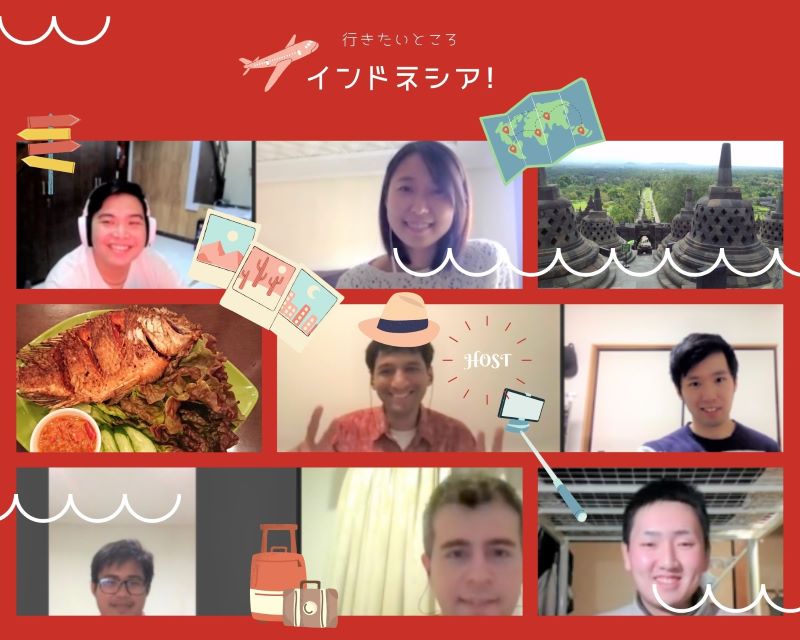 Hello! I am Daijiro!
I usually work as a photographer in Tokyo, but sometimes I participate in Borderless House events as a language exchange facilitator. This is my first time participating in "Virtual Local Trip", so I will tell you about it!
"Virtual Local Trip" is an online event where the host introduces his/her hometown with various topics. This event is held in English and Japanese, and it is a great way to enjoy unique local stories! I will recommend this event not only to those who are interested in foreign cultures and international exchanges, but also to those who like traveling and eating, and those who are thinking of traveling after the Corona pandemic is over!
This time, a former resident of Borderless House from Indonesia told us many stories about cultures such as local tourist spots, popular dishes, and traditional costumes. If I tell you all of them, it will be more than 10,000 characters (lol), so I will introduce some impressive episodes!
Living dinosaurs!? Komodo island where you can meet Komodo dragons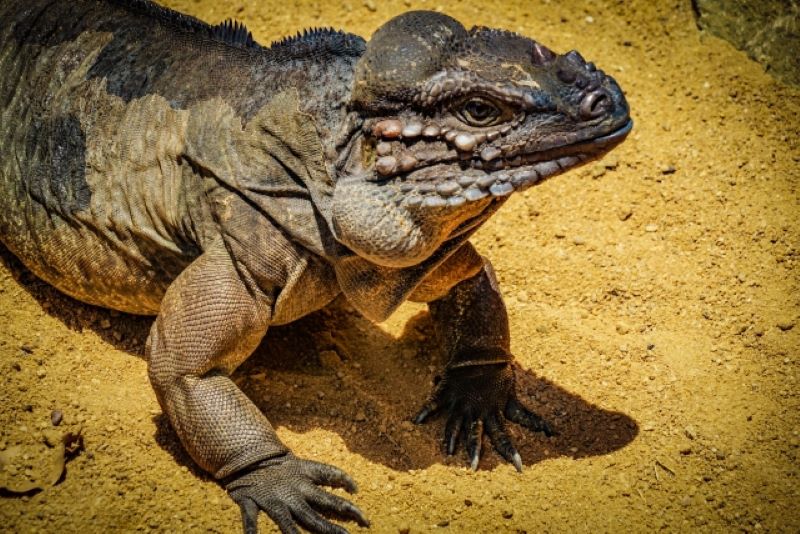 Participants are from various countries, mainly current residents of Borderless House, and even the host's friends who live in Indonesia participated at the last minute! It was a gathering of multicultural people.

A relaxed atmosphere from beginning to end with surprises and laughter during the event.
The host told us the charms of the local areas with an introduction video of Indonesia and lots of photos. We could ask questions anytime during the event, so you can feel free to ask any questions you may have. By the way, I asked a lot of questions. (Lol)

When it came to the topic of Komodo Island, everyone was asking a lot about "Komodo Dragon". It's really famous! They say that if you go there, you'll almost certainly see them up close! First-hand information you can get from the natives is very interesting!
Indonesian traditional costume "Batik"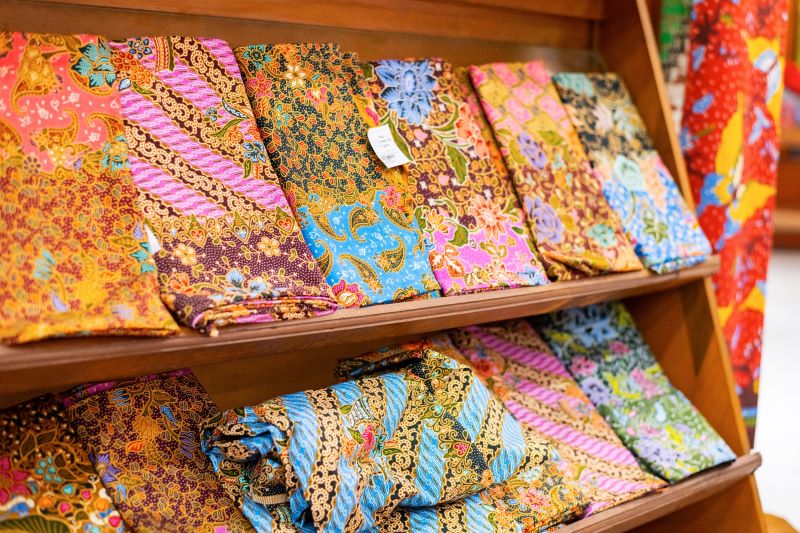 At the event, they introduced us to Indonesian tourist destinations, history, traditional food, etc., but what impressed me the most was their traditional costumes.
A specialty of Indonesia is a fabric with a beautiful pattern called "batik". "Batik" is used in many clothing items such as shirts and dresses, and those clothes are also popular as formal wear.

Patterns range from geometric to flower motifs. On the day of the event, the presenters actually wore shirts made of "batik". They showed us the batik clothes and told us what kind of pattern it is, which was very interesting!
This is also the information the host gave me, but it seems that there are traditional patterns and colors of "Batik" and those for young people! In that respect, it's similar to Japanese "furisode" and "hakama", which is interesting!

He told me that "Batik" had collaborated with Japanese kimono at international events. When a kimono fashion show with themes from all over the world was held, it seems that one kimono was made using the dyeing of Kyoto called "Kyoyuzen" and the technique of "batik". He actually showed me the photo, and it was very impressive to see the flower pattern of "Batik" shining on the cloth dyed in red and white unique to Japan.

Cultural exchanges that connect countries take place in various places and we just don't know about them. I think it is one of the great things about the event to know these kinds of stories.
Am I able to talk with people I meet for the first time at an online event?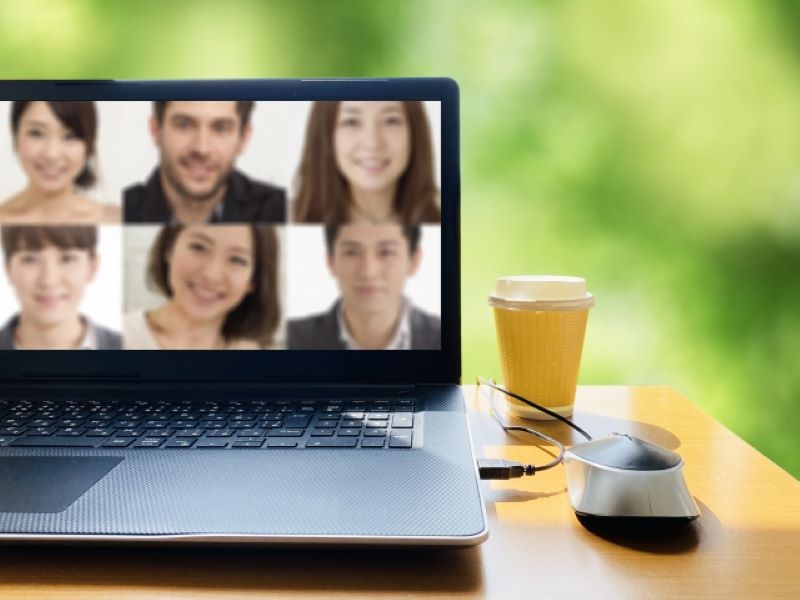 Under the current pandemic situation, I talk to people online more often, but I'm still not used to it.
Moreover, this was my first time participating in this kind of event. Just between us, I felt nervous until I participated.

However, as I said earlier, the event had a relaxed atmosphere from beginning to end, and when I noticed, I was leaning forward and enjoying myself.
I cannot fully understand English, but I could still enjoy the presentation because it was explained also in Japanese!

During the event, I often wondered "How can I ask this in English?", and found it annoying that I couldn't say it well in English. But, it is a good learning opportunity, and it also motivates me to learn English every day like "I will definitely be able to ask questions in English by the next time!" I was relieved that all the participants were willing to listen to the questions.

If I think about it, all the participants are those who have learned a second language and they know how difficult it is to learn a new language. I think that is why we could have such considerate communication beyond words.
What makes VLT so appealing? The fun of getting to know new places through the host!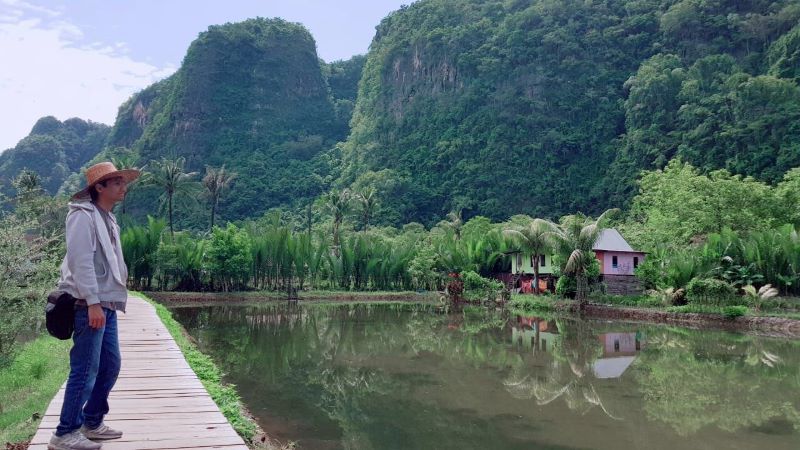 It was exciting to feel the culture of a new land I have never been to, especially when it is difficult to go out due to the Corona pandemic.
Virtual Local Trip will be held in other countries/regions in the future !!!

"Where should we go when the pandemic is over?"
This event made me feel such excitement! I will definitely participate again!

Also, please visit the website below for other Borderless House original programs such as Language Exchange I mentioned at the beginning.