Tokyo City Guide ▏Shinjuku・Nakano・Kichijoji Area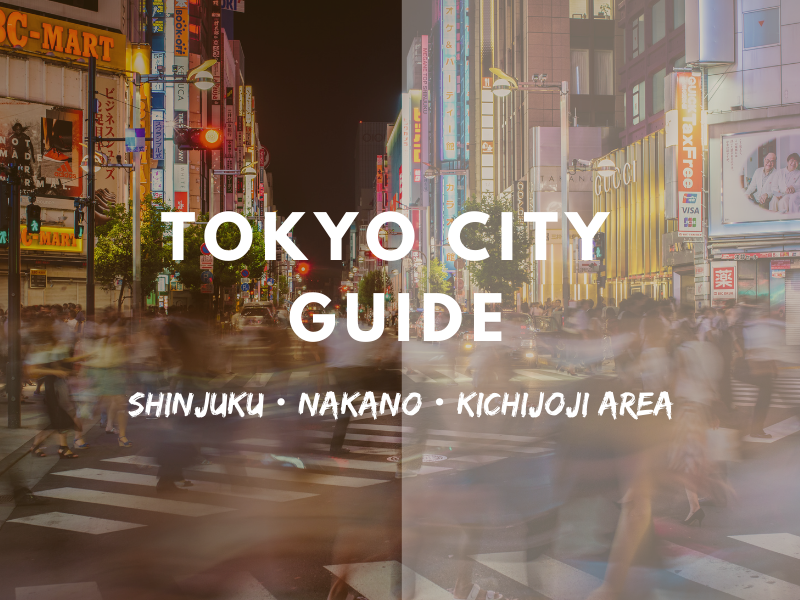 Without question, Shinjuku is the heart of Tokyo. With Shinjuku Station being the busiest railway station in the whole world, handling more than 2 million commuters per day, it pumps life into every corner of the Tokyo metropolitan area.
Being so closely connected with Shinjuku, the surrounding areas of Nakano and Kichijoji grew into very sought-after residential and development areas. With a combined population of over one million, these areas have developed a specific characteristic unique to each of these districts, whether it be the major commuting center of Shinjuku, the small but compact shopping streets of Nakano, or the peaceful and quiet neighborhood of Kichijoji.
Shinjuku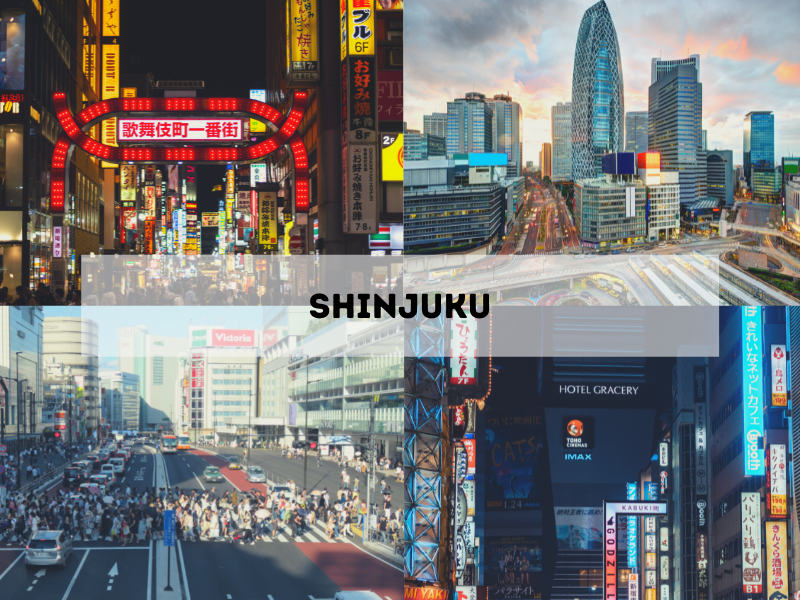 Access from Tokyo Station; 15 minutes via the Chuo Line.
Already a big highway hub during the samurai era, Shinjuku has become known globally for its extremely hectic, and efficient way of handling the 2 million travelers daily. From here, no matter where in Tokyo, and even Japan you want to travel to, you have many options to choose from. There are hubs for subways, long-distance trains, shinkansen, busses, and long-distance highway busses.

Outside the station, Shibuya has much to offer. The famous Kabukicho is Japan's largest red light and nightlife area. While it is famous for having an extremely active and varied nightlife, it has been considered to be one of the slightly more risky areas in the otherwise safe country. Filled with tourists and locals, you will always find someone to grab a few drinks and talk to.

While here, take the time to admire the great skyscrapers just west of the station, and travel up to the free viewing platform on the Tokyo Metropolitan Government Building and bask in the beautiful view, night or day.

After exiting the extremely compact station, you can almost feel like you have entered another world when you reach the nearby Shinjuku Gyoen National Garden. With over 20,000 trees and 58.3 hectares of pure serenity. Yearly, it hosts many celebrations and is a common meeting place for friends to gather for picnics and events.
International Share Houses in Shinjuku Area
▶BORDERLESS HOUSE SHINJUKU-CHUO1
Located in a walkable distance to Shinjuku station! When it comes to shopping, gourmet, living, and entertainment, there is nothing left to wish for. Around Shinjuku Station, a station with the world's largest number of passengers per day, large department stores such as Isetan and Lumine and various leisure spots line side by side.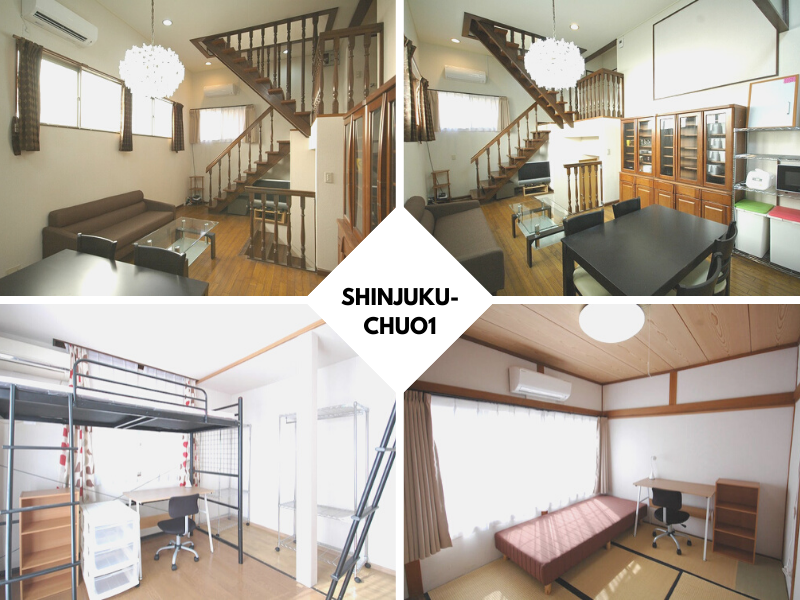 It's a one-minute walk from this house to Shin-Okubo Station! It feels like traveling in Korea when walking around the neighborhood! And it feels like you're studying abroad when you're back home!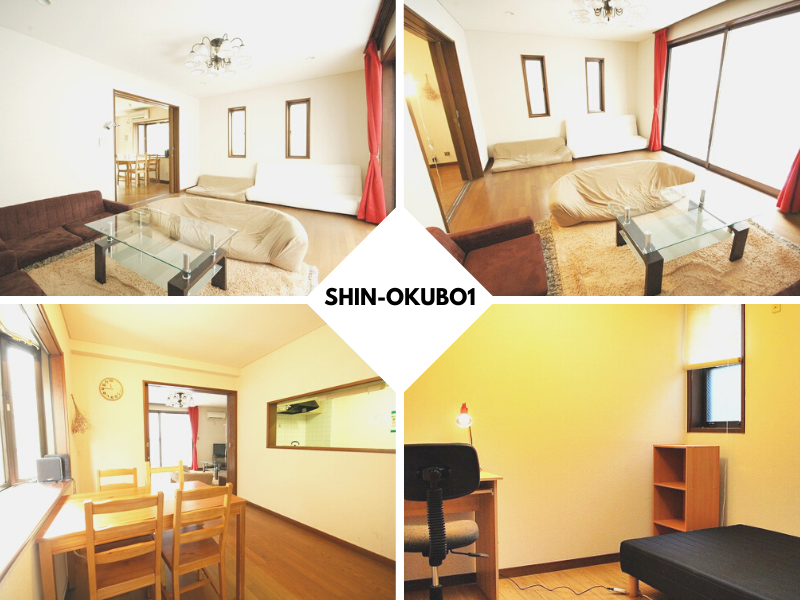 Nakano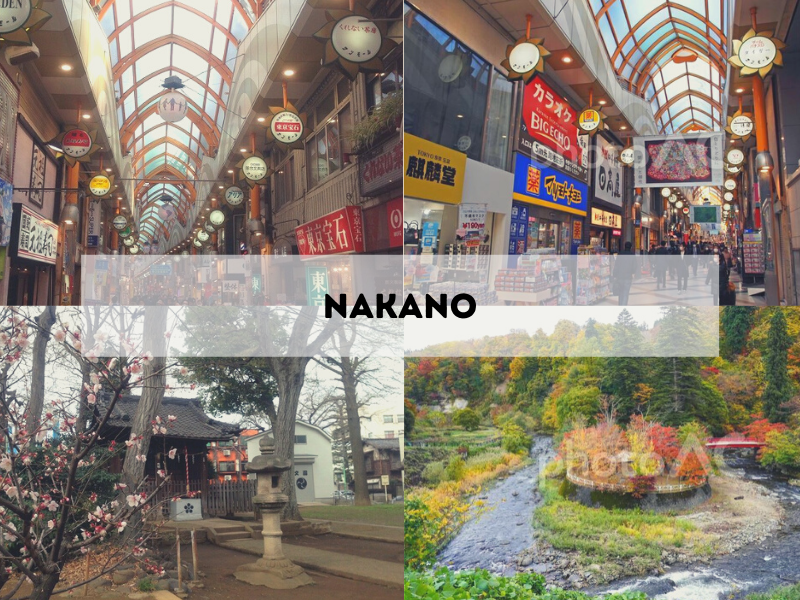 Access from Tokyo Station; 20 minutes via the Chuo Line.
A much smaller, but with much more character, Nakano is a more quiet and local part of central Tokyo. Great area when you want to have good access to the more active areas of Tokyo, but still have a peaceful place to return to after the day is done.

Much of the shopping and local life is centered around Nakano street and especially the Nakano Broadway shopping complex. A four-story shopping complex with each floor covering different needs for different people. The two top floors offer great anime, manga, and idol goods, both retro and modern. Floor one and two are focused on more daily life shopping, and most of the clothing and second-hand goods stores are found on these levels. On the basement floor, there are local markets that have goods like fruits, vegetables, and fresh meat, and fish!

Enjoy your off time at the Nakano central park area, with many local events and gatherings taking place here, with many students from the nearby Meiji University Nakano Campus, studying and socializing around their areas.
International Share Houses in Nakano Area
▶BORDERLESS HOUSE SHINJUKU-NAKANO1
Just one stop away from Shinjuku from JR Nakano station! The house is located on the north side of Nakano Station, where is a lively area where you'll find a big shopping street bustling with customers. There are many restaurants, bars and izakaya where you can enjoy the nightlife in the neighborhood and great access to supermarkets for groceries/household goods.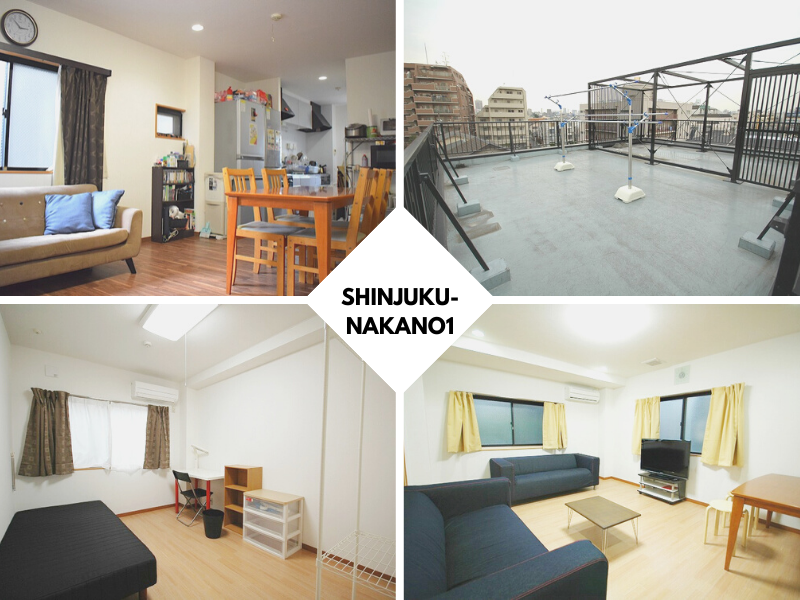 ▶BORDERLESS HOUSE SHINJUKU-NAKANO3
Easy access to Shinjuku by train within 4 min! This sharehouse is located in a quiet and safe residential area. You can easily find a convenience store, supermarket, and Japanese traditional public bath 'Sento'! If you want to study in a quiet place, you can go to a public library in the neighborhood.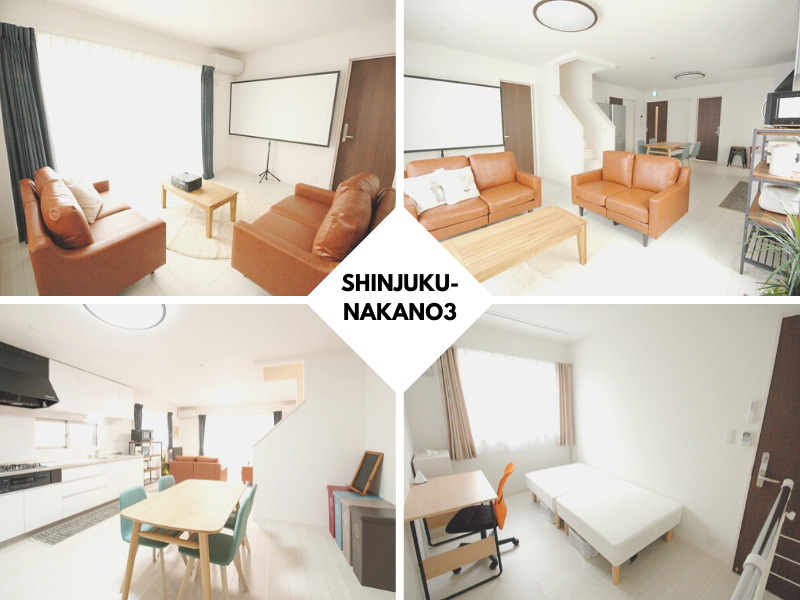 Kichijoji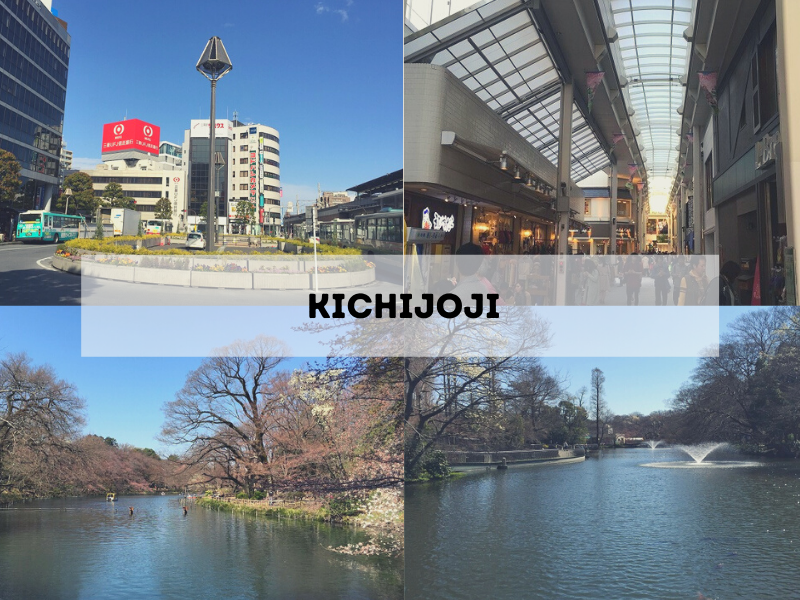 Access from Tokyo Station; 30 minutes via the Chuo Line.
In polls taken by CNN GO, Kichijoji has been ranked the Nr 1 area people from Tokyo wish they lived in. One quick look at the spacious and serene streets, it's easy to understand why. With all the convenience and practicality of the major districts, but without the super tall buildings blocking out the sky and constant sound, many have considered this an incredibly ideal place to live.

With the local Yodobashi Camera department store, a slew of local live music venues, and many independent restaurants and bars, even people from outside this district travel here just to wind down and walk along these relaxed streets.
Many young students travel here after school for studying and socializing, so it is a great chance to make local friends who often want to freshen up on their English and learn about foreign cultures.

And enjoy all the different, fantastic seasons at the breathtaking Inokashira park, where you can enjoy the cute Inokashira Zoo or join the annual events that take place here, like the Kichijoji Music Festival and Kichijoji Anime Wonderland!
And make sure to not forget to visit the Studio Ghibli Museum located inside this park as well.
International Share Houses in Kichijoji Area
Kichijoji is one of the highest-ranked cities for living in Japan! In the surrounding area and near Kichijoji station, you will find shops such as Loft, PARCO, and Yodobashi, as well as many fashionable cafes and restaurants. On your walk home from the station you can get all your shopping done and grab a bite to eat! Here also provides convenient access to Shinjuku, which is 15 minutes away on the Chuo Line, and to Shibuya, which is only 16 minutes away on the Keio Inokashira Line.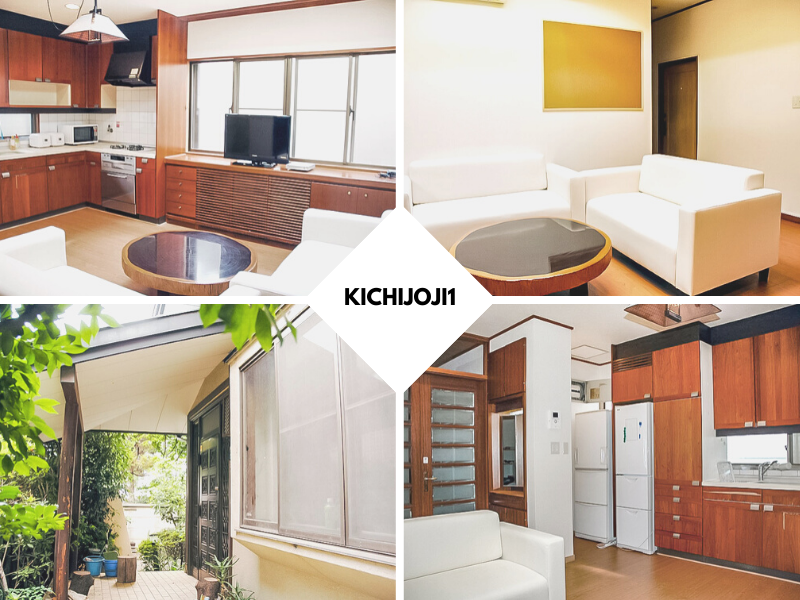 Trial Stay at Borderless House with RENT-FREE!!
Are you looking for...
a room on a limited budget or a place to stay temporarily only for the short term?

Do you want to...
make local Japanese friends or put yourself in a new environment where you can practice Japanese every day?
Then you should check out this TRIAL STAY campaign that is offered by BORDERLESS HOUSE! You can enjoy a RENT-FREE stay for up to 2 months at an international share house!!