BORDERLESS HOUSE KYOTO-NISHIJIN-Share House Live with Japanese
BORDERLESS HOUSE
KYOTO-NISHIJIN
Kyoto周邊
Bus stop Senbon-Kuramaguchi 5 minutes
House Type
20~ people
Bathtub
Gender Mix
Non smoking house
Here is the new-built share house opens in March 2020 !
Here is the new-built share house opens in March 2020 !
As there is a huge kitchen and living room for 20 tenants, this is the good house for someone who wants to meet and live with many tenants !!
Also, you can get access to city center by bus without any transfer.


This house is new built, and also has 20 tenants. It means that you can meet many tenants from all over the world ! You can have dinner together and watch movie and study loft space with housemates on the huge living space ! As each room has loft space and high roof, the room is very specious ! Also, you can park your bicycle and motorbike next to the house.


This house is 5mins bicycle ride away from Ritsumeikan University. Also, you can get ISI Japanese language school by the city bus without any transfer !
If you go to the city center like Kawaramchi, Shijo and Kyoto station, there are also directs buses.


By bicycle
To Ritsumeikan Uni >5mins
To Doshisya Uni > 10 mins
By bus
To ISI >15 mins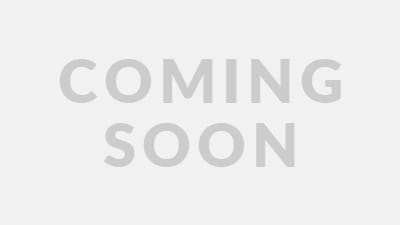 International Exchange Base in North Kyoto
where 3 Borderless House are connected.
Space with daily laugh and chat
Spacious living room focused on international exchange. Watching movie on a couch, dinner with housemates on dining space and reading a book on comfortable loft space.
Please enjoy a special moment with housemates!
Living in the local Kyoto
Here is the local area in Kyoto, Nishijin. There have been many craft factories of traditional woven fabrics. Traditional houses are lined up alongside alleys.
You must feel time travel to hundred years ago. Neighbors: 'Kitano tenmangu', 'Hirano shrine' and 'Kamishichiken' which is oldest geisha district in Kyoto. Please feel local Kyoto with your housemates!
International Exchange over the houses
There are other Borderless Houses (Kuramaguchi House and Kinugasa House) nearby. You can have more chance to meet new people in these 3 houses.
最近車站
Bus stop Senbon-Kuramaguchi 5 minutes
Bus stop Kinkakuji-michi 5 minutes
Keifuku Line Kitano-Hakubaicho station 20 minutes
共用設施
2 micro waves
2 coffee makers
陽台
冰箱4台
Toilet
3微波爐
Bath room(shower and bathtub)
免費高速WIFI
飯鍋3台
淋浴室4間
各房間
冷氣機
高腳床
床
您需要自備寢具組,或是向我們租借(一次一組日幣9,000元)
高速WIFI
扁形收納箱
桌子/椅子
If your favorite room is not available right now, please fill out this form.You will be notified as soon as a new vacancy comes up.
Recommended Houses around this area
手續流程 & FAQ
洽詢申請 尋找目前的空房

網路或電話進行預約/詢問洽詢申請 預約看房

物件房間確定

最快在提出入居申請的兩天後可入住。請於入居申請表當中填寫希望的入住日。
問與答
您可以在我們的辦公室或即將入居的物件內進行入居簽約

您可以不用實際看房就進行預約,最快預約申請日的2天後即可入住。
最短需住滿一個月

入居所需要的費用有哪些呢?

BORDERLESS HOUSE 日本

初期費用50,000日圓(事務手續費30,000日圓及保證金20,000日圓)、首月房租及水電光熱費必須於收到入居申請確認信後的三日營業日內付款。 假如您需要額外租借寢具組,寢具組租借費用為9,000日圓,一次性費用。(寢具組包含: 枕頭、枕頭套、床單、保潔墊、棉被、被套、毯子)

※第一個月的房租及水電費計算方式為以日計算,從入住日起計算至當月月底。
※假如您預定的房間為即日起空房,您的房租最晚會於兩周後開始起算。假如您預定的房間為某日起空房,您的房租最晚會於空房日起的兩周後開始起算。
※依實際居住時間長短,退房時會從保證金扣除「物件維護費用」5,000~10,000日圓。

BORDERLESS HOUSE 韓國

事務手續費300,000韓元以及保證金500,000韓元,合計800,000韓元的初期費用請於收到入居申請確認信後的三日內付款。
事務手續費是不會退還的,此費用為契約費,物件設備的維護費及其他我們提供房客生活支援的費用。在退租日當日會有員工去檢查您的房間,若沒有任何問題,我們會將保證金退還給您。
我們有提供寢具六件組租賃。房租以外外加60,000韓圓即可享有寢具組租賃服務第一個月的房租及水電費(從入住當天計算至當月月底)請務必於入住當天付款。

BORDERLESS HOUSE 台灣

初期費用合計6,500元,其包含事務手續費1,500元以及保證金5,000元。請於收到入居申請確認信後的兩日內付款。
※假如您預定的房間為即日起空房,您的房租最晚會於兩週後開始起算。假如您預定的房間為某日起空房,您的房租最晚會於空房日起的兩週後開始起算。
第一個月的房租及水電費(從入住當天計算至當月月底)請務必於入住當天付款。

不會說英文或當地國家的語言也沒關係嗎?

BORDERLESS HOUSE裡有很多剛開始接觸英文或當地國家語言的朋友,以及第一次出國的朋友。從國外來的朋友都是對當地文化感到興趣、或是想學當地母語的朋友居多。偶爾在需要幫助時也能得到其他當地朋友的幫忙,入住後語言能力明顯提升的房客也非常多。是個能讓你能安心入住的好地方。

我和室友們有機會能感情變好嗎?

Borderless House的特點之一就是有很多和他人交流的機會。我們的房客會互相討論及制定生活公約,像是打掃時間等等。透過這些討論及交流,讓我們的居住生活環境變得更舒適美好。
即使入住後有任何問題也請歡迎隨時和我們聯絡。