The international share house Borderless House Tsuruhashi was opened in OSAKA!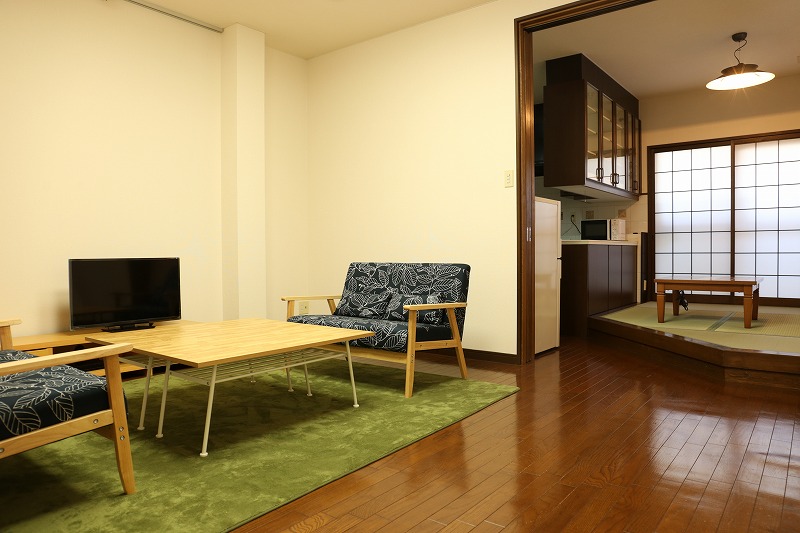 BORDERLESS HOUSE finally opened in Osaka area in June!
Osaka Tsuruhashi house
 has a good access – it is only a 3 minute walk from the station! And not only that – the station is highly convenient with three train lines going through JR, subway and Kintetsu. Tennoji, the home of Japan's tallest skyscraper, Abeno Harukas, is also only 5 minutes away by train. Popular sightseeing spots like Namba or Shinsaibashi, that offer various places for shopping as well as keeping the traditional Osaka spirit alive, are also only a 15 minute train ride away – and so is the hottest shopping spot in Osaka, business center Umeda (Osaka Station) too. And since the closest station from share house, Tsuruhashi Station, is also a part of Korean Town in Osaka, you can also catch a glimpse of Korean lifestyle and culture here. Around the share house, there are lots of Yakiniku and Korean restaurants – a chance to experience a very special and unique Osaka! A convenience store as well as a park is within a 3 minute walking distance, offering a nice and convenient living environment.
Photos of Osaka Tsuruhashi Share House
Osaka Tsuruhashi House offers space for 8 people. There are 2 private rooms and 2 shared rooms. So, this is the perfect share house for those who are looking to build a family-like bond with their house mates while enjoying cultural exchange. The spacious living room is perfect for gathering and communicating, watching movies, or have a real Osaka-like Takoyaki Party! And there is still one more special characteristic of this share house – there is a tatami space in the dining room, so you and your house mates can get cozy in a Kotatsu during winter season!
Location of Osaka Tsuruhashi Share House
-3 mins walk from Tsuruhashi Station, JR Osaka Loop Line/Kintetsu Line/Subway Sennichimae Line -15 mins to central Osaka area(Umeda) and 5 mins to Namba Station
The number of our fun international share houses is increasing constantly. May the empty rooms soon be filled with your joy and laughter! We hope you will enjoy your new life at one of our share houses. The details of 
Borderless Tsuruhashi house is HERE!