Opened January 5th, 2017 Great location -15mins to major towns in central Osaka!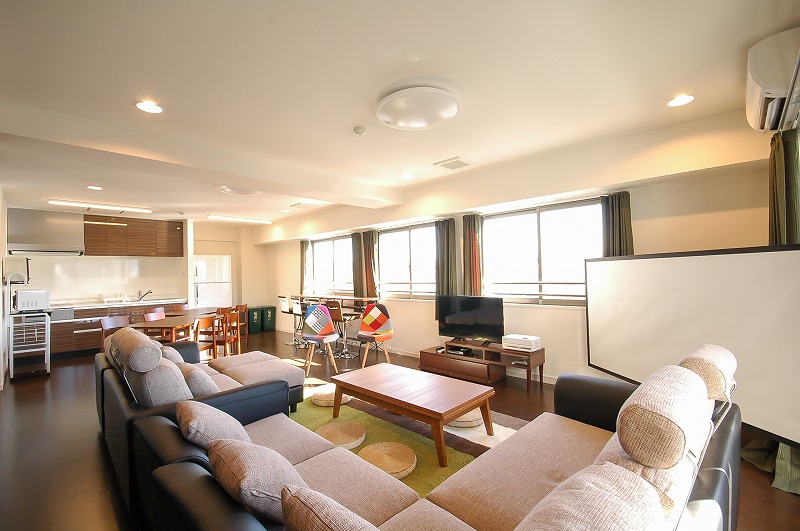 The international share house with big capacity of 24 people
Borderless House Osaka-Tamatsukuri 
is a big sharehouse which has the capacity of 3 stories for 24 people.
The more capacity, the more chances for communication!
If you are worried whether or not you can establish closer relationship due to its capacity…, please no worries! We provide a relaxing cozy community space where everyone in the House can gather. You can also communicate with other tenants who live on a different floor.
One of significant features of 
this House is that all rooms on the 6th
 floor are female only.
Especially for women who live in a share house for their first time can satisfy its safety.
Easy access to everywhere in Central Osaka!
This House is close to Imazato station on Sennichimae subway line and Tamatsukuri station on JR Osaka Kanjo line. You can easily access to major stations in Central Osaka 
within 15 min., such as Osaka (Umeda), Namba, Shinsaibashi, Tennoji, Kyobashi
, and more.
The house is located in a very convenient environment with a convenience store, police box, supermarket, drug store, bank, TSUTAYA, nostalgic shopping street, and greenery park.
Community space with lots of fun
Big community space on the 6th floor for all tenants!
You can enjoy 
watching movies with a big screen, playing board games, and even playing table tennis.
There is also a bar corner by the window. It's nice drinking together with your housemates & beautiful night view!
There are 3 floors, but you can meet anyone in such a fun community space on the 6th floor.
House equipment / Security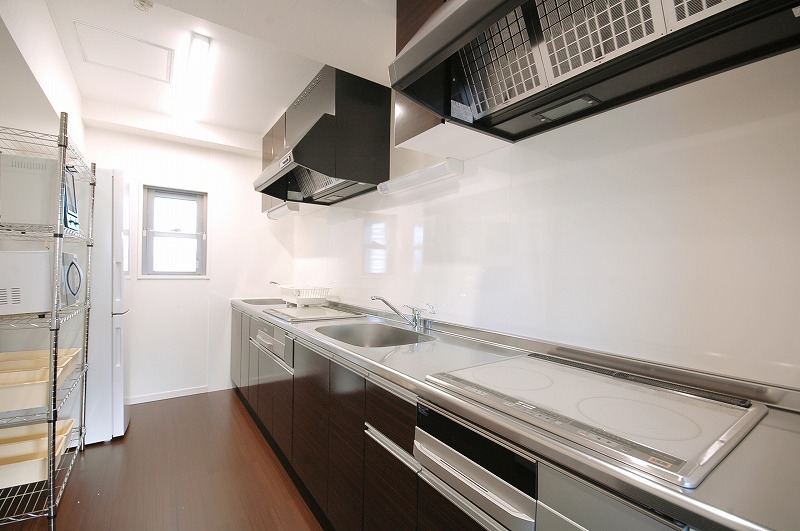 We could carefully design equipments and its security, because this building itself is a brand new.
If you care about the toilet, shower rooms, and wash stands, you don't have to worry about those equipment.
We equip adequate numbers of those facilities on every floor. No irritating even especially in busy morning.
There are 2-3 IH stoves, so our tenants can enjoy cooking together.
Reliable security of key to each room, self-locking main entrance to the building, security key for using elevators! NON-tenants cannot easily access to the House, so you can live in a safe environment.
Multigenerational Share House
Much more fun in this Borderless House Osaka-Tamatsukuri!
Seasonal events, such as parties, potluck, and more are organized occasionally. Those events are for not only our tenants, but also all tenants who live on the 1st to 5th floor in this building.
We hope those events give you opportunities to enjoy experience multigenerational and multicultural experiences!
Why don't you start your new life in this international share house "
Borderless HouseOsaka-Tamatsukuri
" from the new year of 2017!
<Borderless House Osaka-Tsuruhashi1>
http://www.borderless-house-zh.com/jp/sharehouse/h/tsuruhashi1/
<Borderless House Osaka-Toynaka1>
http://www.borderless-house-zh.com/jp/sharehouse/h/toyonaka1/