Introducing life and rules in the international share house!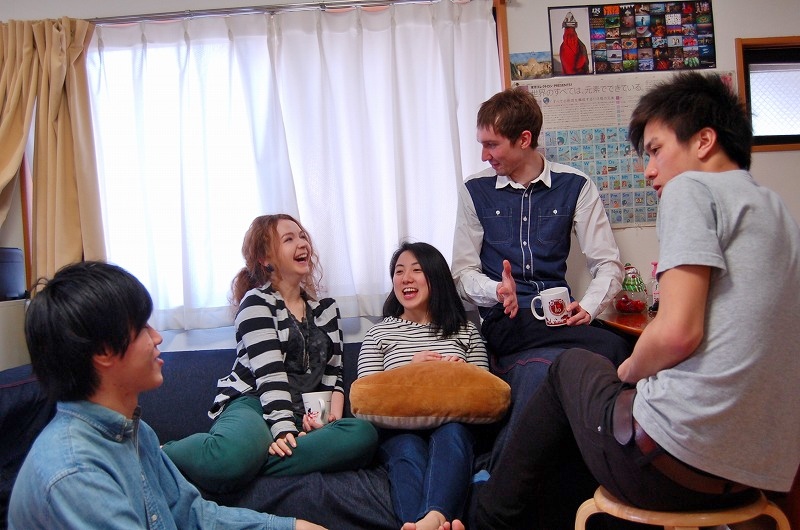 Hello, this is BORDERLESS HOUSE!
We would like to explain about the life and rules in our share house for you who are curious about it.
BORDERLESS HOUSE provides precious experiences through a place (=community)  where Japanese and Foreigners live together.
Living with people who are from all over the world and have different cultures, ideas and values may lead to conflict between housemates.
Even in such a situation, by being considerate to others and communicate with each other.
There are a lot of accidental encounters and opportunities to learn  which would never be possible living by yourself.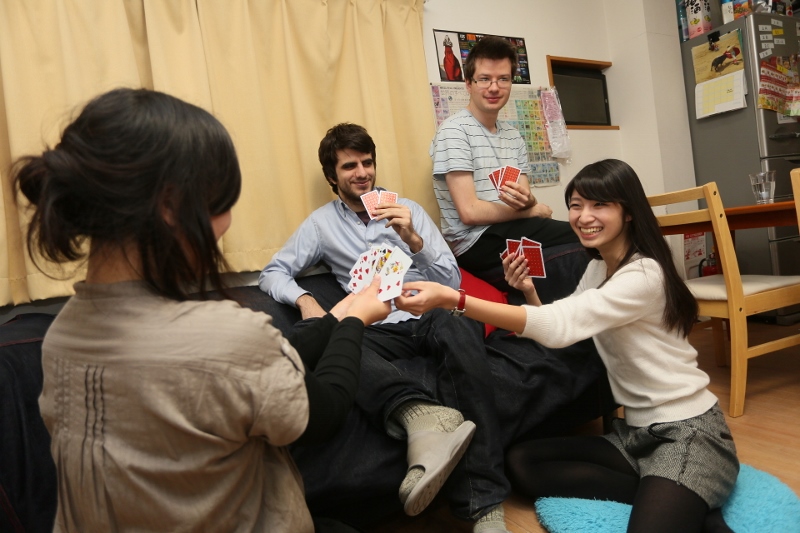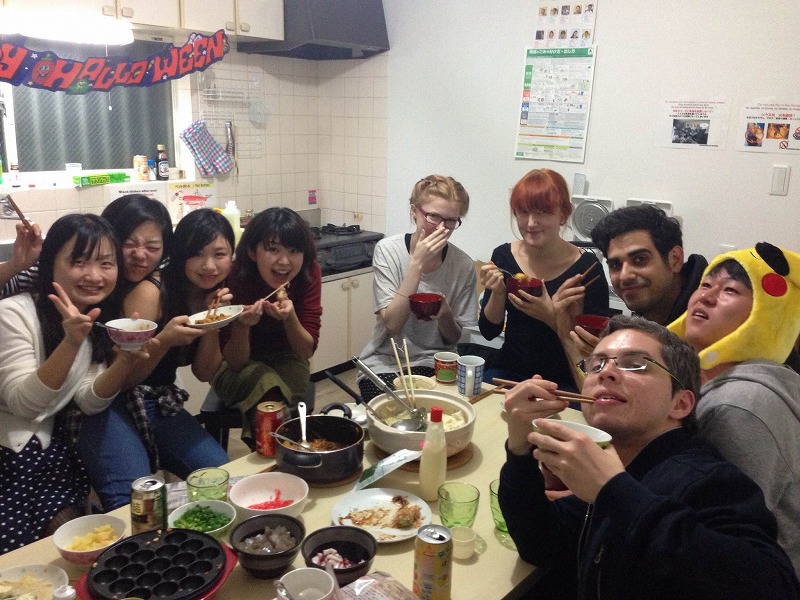 Cleaning and Trash
BORDERLESS HOUSE is YOUR HOUSE. Cleaning and Taking out trashes 
should be done by tenants. It is you and your housemates to decide rules for it.
Please find the way to make it more enjoyable with other tenants, for example, having a cleaning day or making an allotment chart.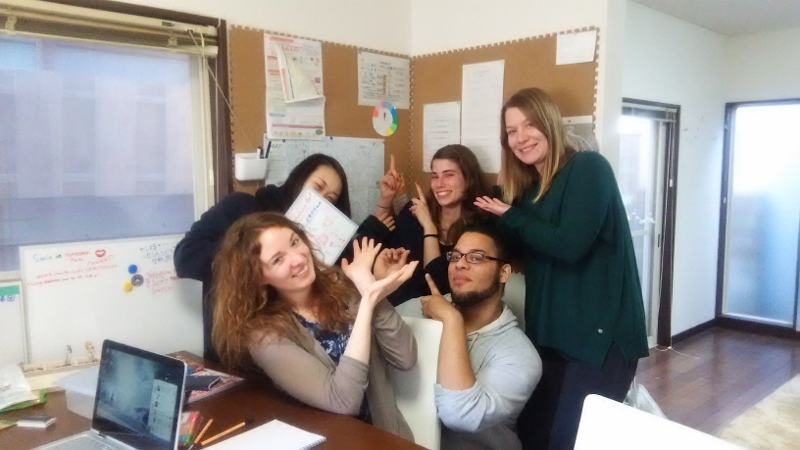 Cleaning
・You can use basic cleaning equipment in the house.
・Please help each other to keep the house clean.
・Please do not leave your personal belongings in common space, and wash and clean up dishes after you used them.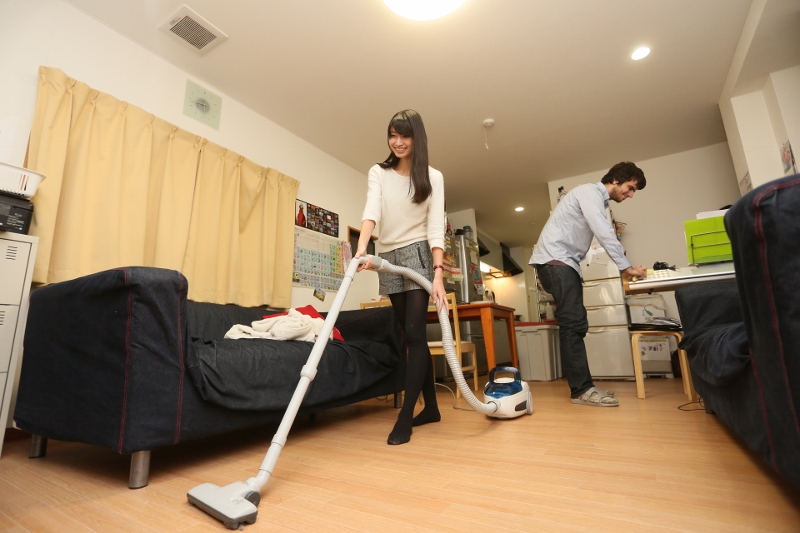 Trash
・There are the various rules for trash separation such as burnable garbage,non-burnable garbage and so on.
Please separate trashes properly when you throw away the trashes. 
・There are particular days for each type of garbage to be collected.  Please follow the rule of your area.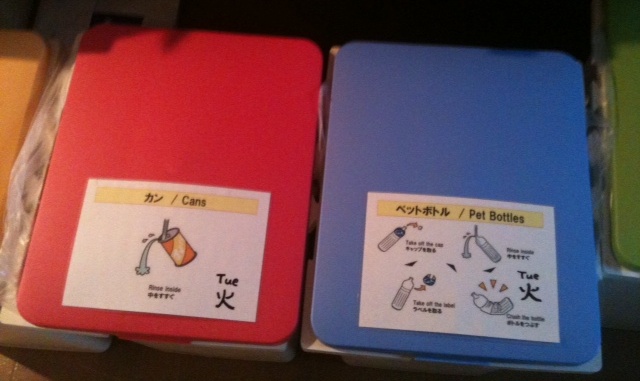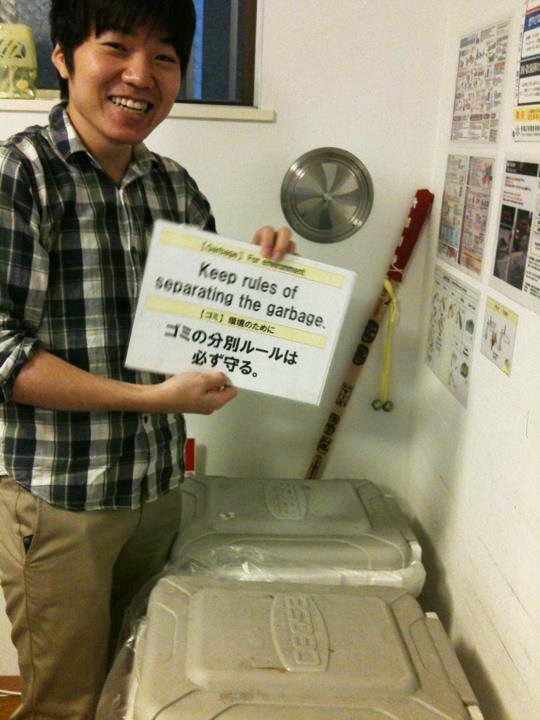 Other Rules
Purchasing Common Consumable Goods
In some houses, the housemates collect some money each month (about 300-500 yen) to purchase common consumable goods such as toilet papers, light bulbs, and trash bags.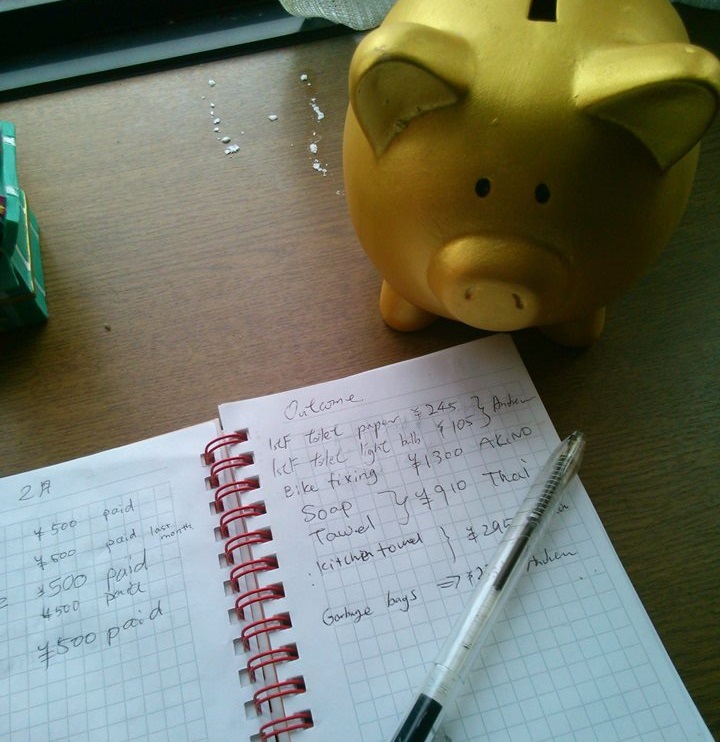 Internet
You can use internet by cable or Wireless. 
Inviting friends
You can invite your friends or family, but they cannot stay overnight.
Curfew
There is no curfew. However, please do not disturb other housemates' sleep when you come back to the share house late at night.
Also, please close doors, turn down the volume of TV and music, and do not speak loudly outside after 8 pm, considering other housemates and neighbors. 
Smoking
You can smoke in designated areas only which is decided for each houses.
You cannot smoke inside of  the room. 
※Some houses are non-smoking houses.
Please check web pages of each house for details. 
Parking Area for Bicycles
You can use a parking space. 
※There is no parking space in some houses.
Please check web pages of each house for details.
Equipment
The house is fully furnished, so you can just bring your own belonging.
- Common Space: Refrigerator, Washing Machine, Microwave, Mini Oven, Toaster,
Rice Cooker, Kitchen Utensils , and dishes(frying pans, pots, plates, glasses, etc. ) 
- Each Room:Desk, Chair, Desk lamp, Storage Case, and Closet 
※Please buy ingredients and seasonings by yourself.
※Some houses have the different equipment.
Please check web pages of each house for details.
HOPE YOU MAKE INCREDIBLE MEMORIES WHILE YOU STAY IN BORDERLESS HOUSE!