Great Location – Our NEW SHARE HOUSE is opening only one stop (3 min.) away from Shibuya Station!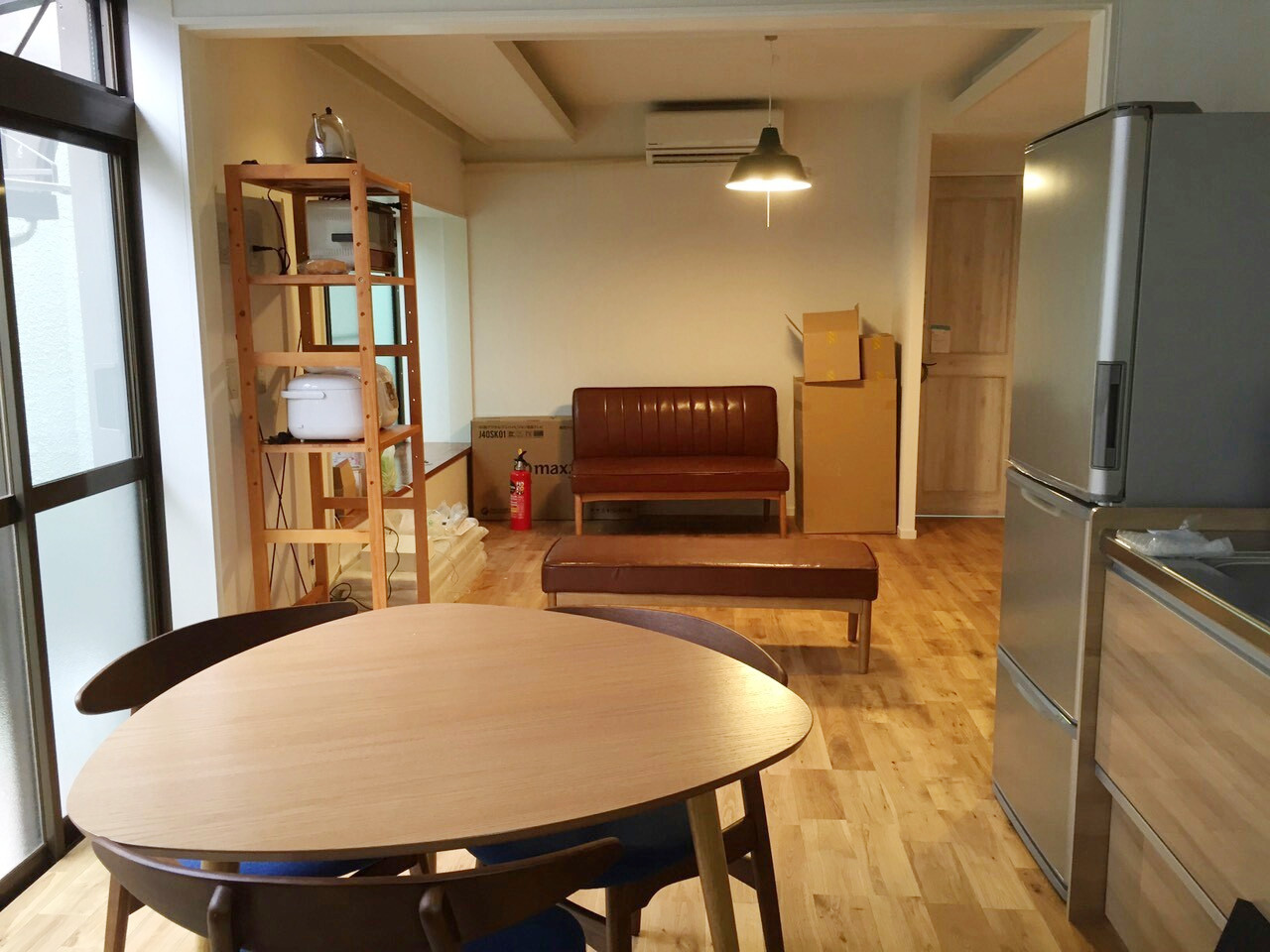 Only One Room Vacancy Left!
One week after putting it on our website, there is already only one room left! If you are interested, make sure to apply fast. 
Current Vacancy: One private room for a foreign female
Hello, this is Kohei, House Developer at Borderless House. Today I will introduce our new house opening on September 23rd – 
Shibuya-ikejiri Share House
. Right now, our staff is in the middle of preparing for the opening. So today, you will also learn more about the process of creating a new share house!
Where is Ikejiri-ohashi again…? Actually, it's in walking distance to Shibuya!
The closest station to the house is Ikejiri-ohashi Station. With the Denentoshi Line, it takes only 3 minutes to Shibuya. Not only will this make your daily commute to school or work easier, but you can also conveniently reach any place in Tokyo from here. And as Shibuya is only a 25 minute walk away, you do not need to worry about missing the last train anymore. This is the perfect location for those working in and around Shibuya!
The staff is working hard to prepare the opening!
The house opening experts roll up their sleeves and get to work. "You'll see - we'll turn Shibuya-ikejiri into a wonderful house!"
At Borderless House, the staff is responsible for the whole process, from choosing the furniture up to putting it together. They have not only lived in a share house themselves before, but they also communicate with the current residents every day. By keeping a realistic imagine of the house's future tenants and their daily life in mind, they create a comfortable and cozy living space.  
Our house opening apprentice Suguru; currently struggling with putting up a desk…
"Leave the loft beds to me!" –by Takato
There you go – one room done!
Our unique interior: The private rooms are equipped with a stylish desk and chair.
The loft beds are made of wood, perfect for those with a natural taste. If you chose a share room, you can live in the middle of the city at a low-priced rent.
The living room just needs one last effort until completion!
Around Ikejiri-ohashi, there is a park with lots of greenery as well as many stylish shops, perfect for going out with your housemates on the weekend. No matter if you are an experienced share house resident or not – why not build a brand new community with the other original members? <More Information on Shibuya-ikejiri Share House> JPN: 
http://www.borderless-house.jp/jp/sharehouse/h/shibuya-ikejiri1
EN: 
http://www.borderless-house.com/jp/sharehouse/h/shibuya-ikejiri1