【Borderless House Kyoto Kinugasa】I did not want to leave this amazing international exchange share house after staying for weeks on my business trip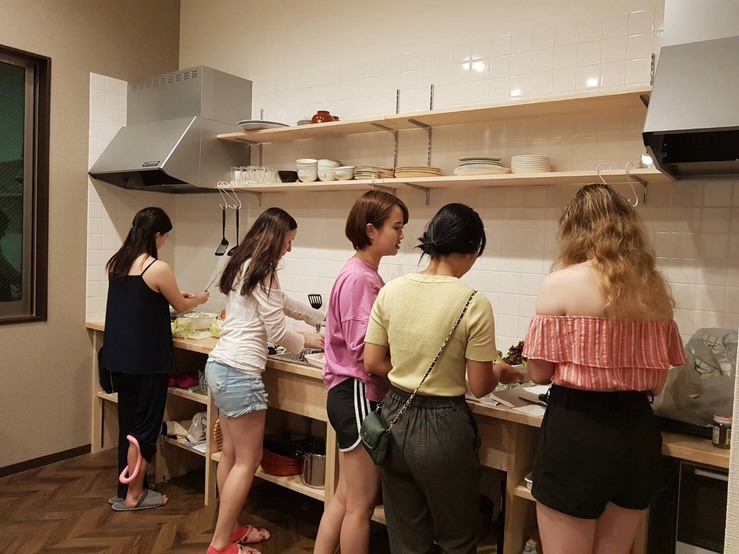 Hello! I'm Yuya in charge of the blog!
I usually work at Borderless House in Tokyo, but I just went to Kansai on a long business trip recently.
I have stayed at Borderless House for the first time because it was a long business trip to Kansai.
This time, I would like to share a story about the share house life being so much fun that I didn't want to go back to Tokyo at all.
The place where I stayed was Borderless House Kyoto Kinugasa, which opened in August.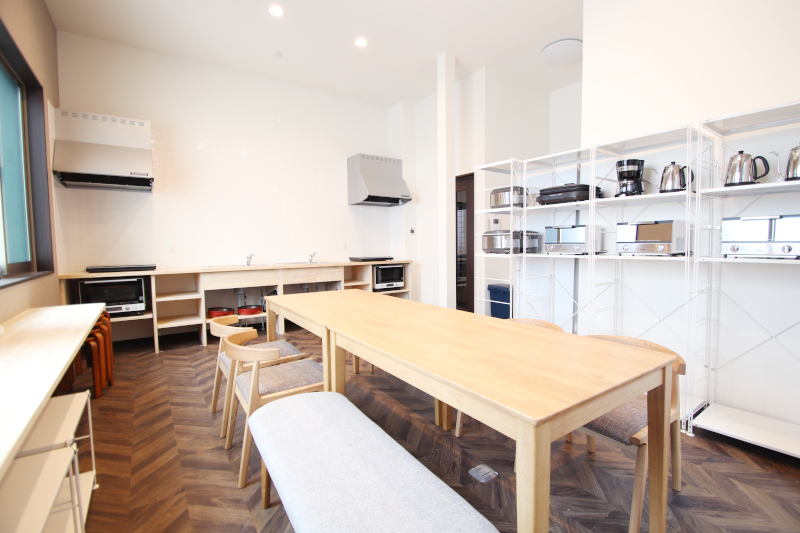 Borderless House Kyoto Kinugasa is a 7-minute walk from Kamaguchi and a 10-minute walk to Kinkakuji Temple!!! This house is in such a great location!
This is a newly built house that just opened in August, and it's beautiful!
The living room and dining room are separated on the first and the second floors, so there are a lot of free spaces that you could use whenever you want.
This house is up to 26 residents!
Even it was just opened when I moved in, I was able to be surrounded by around 10 housemates from all over the world, such as United States, Taiwan, Korea, Vietnam, and Japan in this international exchange share house.
You can also secure personal time in your cozy private space!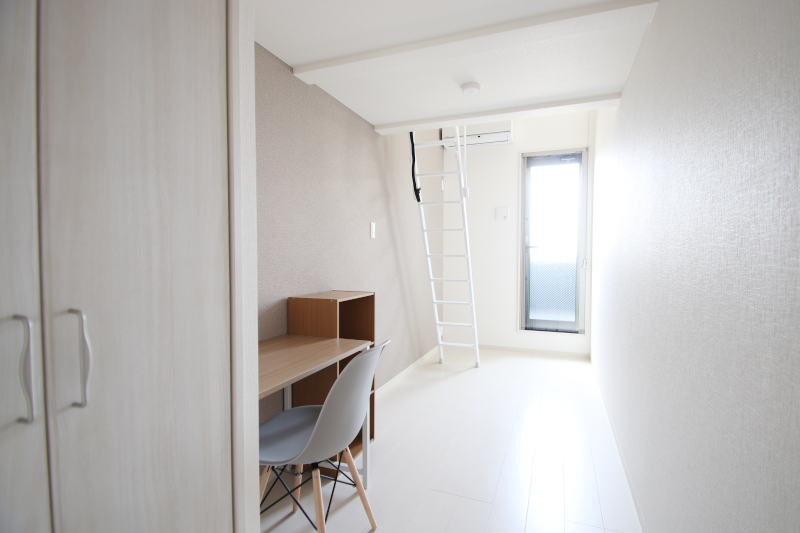 Here is my favorite space ranking announcement!
One of my favorite spaces in this house is the personal room!
The reason is that the private room in this house is the biggest among Borderless House!!!
And the size of the bed is semi-double!
Anyway, it is very important to me.
But don't be underestimated, the shared room is also the best. Since there is a door between bed and bed, you can still have your private space even staying in a shared room.
I can't forget the excitement of the first time I showed the shared room to my housemate, we both agreed it felt like Doraemon`s secret space.
After hanging out with housemates in the living room and dining room, I was able to enjoy my private time by reading or working in the room.
The loft space gradually became my healing space during my business trip. It was too comfortable and cozy.
Feeling warm at the kitchen and dining room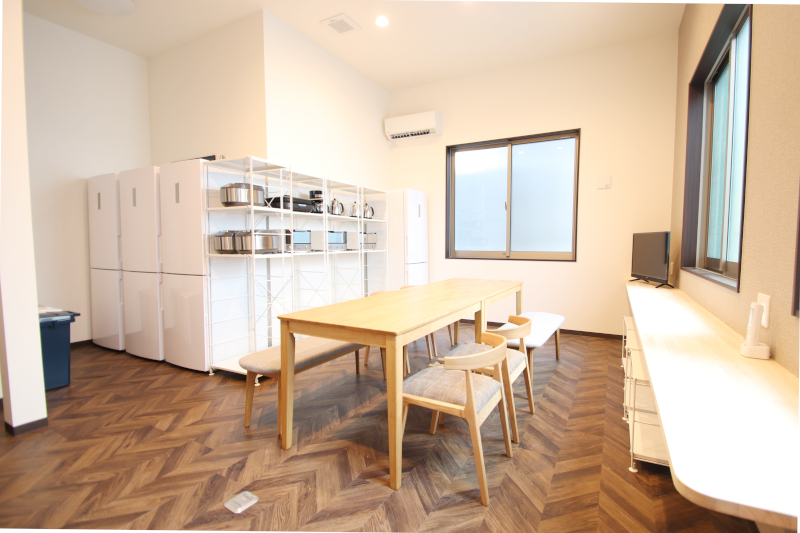 My 2nd favorite spaces at the house are kitchen & dining!
The interior designer hoped to give our tenants warm feelings.
A long dining table is designed for 14 people usually but it can fit 20 people at the maximum. You can feel the warmness from the person who sits next to you!
During my stay, whenever I came home, there was always some of housemate having dinner or studying at this table.
Even when not having meals, tenants still sit around the table talking with others.
It makes me not feel lonely at all, but feel excited and I always wondered "Who's in the dining room at this time?"
I was looking forward to going back from work every day as well!
Are there more attractive points of Kinugasa House!?
My NO.1 favorite space is the living room!
Most share houses have a living room with kitchen and dining room together
But at Kinugasa House, kitchen/dining room and living room are separated on the first floor and second floor.
We were usually watching TV and relaxing with music in this living room! Some tenants like to work or do their homework here too.
During weekends, we also had movie nights and parties here!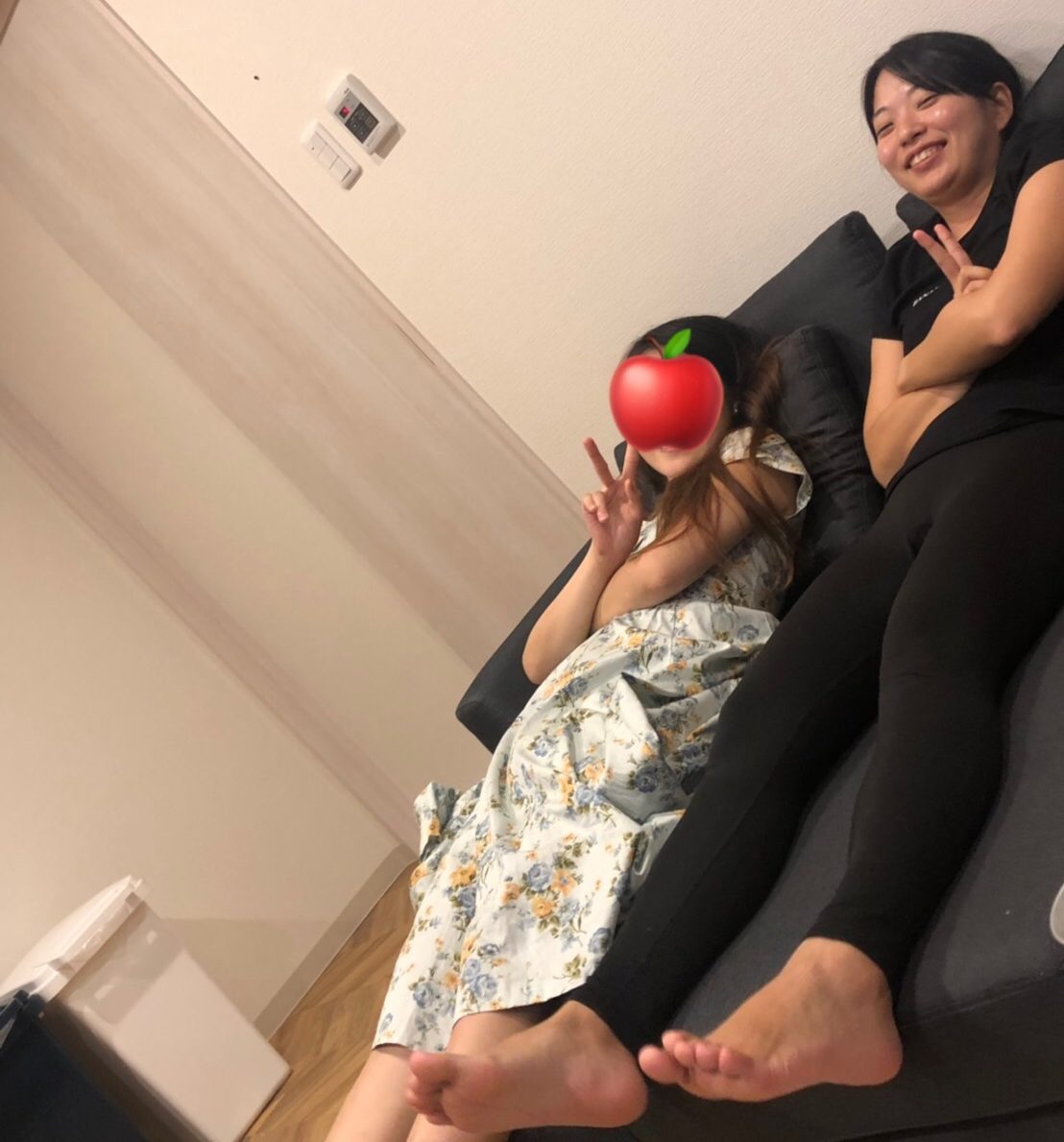 Are there more attractive points of Kinugasa House!?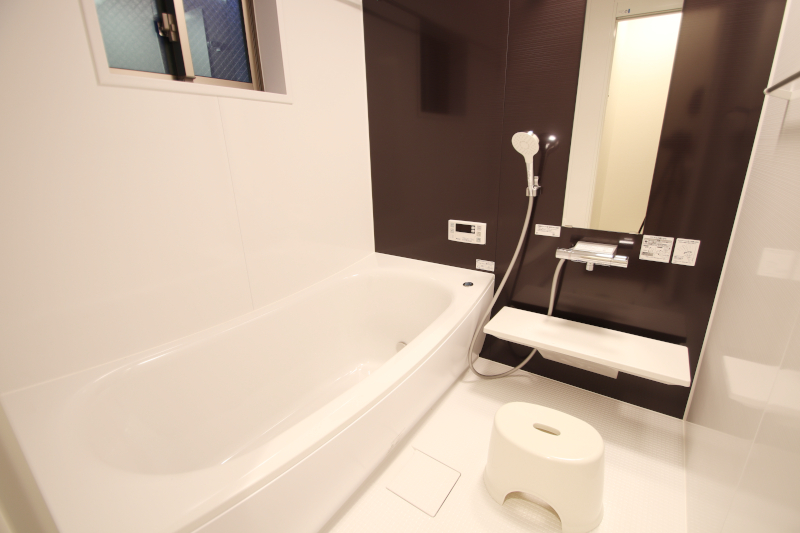 There are two more points I would like to recommend.
First one is the bath!
There are many share houses that have only basic shower rooms, however, there is a spacious bath at this house where you can stretch your legs!
Bath lovers must see! !
And you can use it whenever you want without worrying about water and gas fees.
It was an awesome information for me since I live alone.
Second, there is a stylish gallery and guest house in the neighborhood!
The interior is modern Japanese style and they sell there wonderful ceramic work.
It was fun to stop by and talk with the guests while enjoying the exhibition.
Even as a staff, I did not know living in an international share house is just so much fun!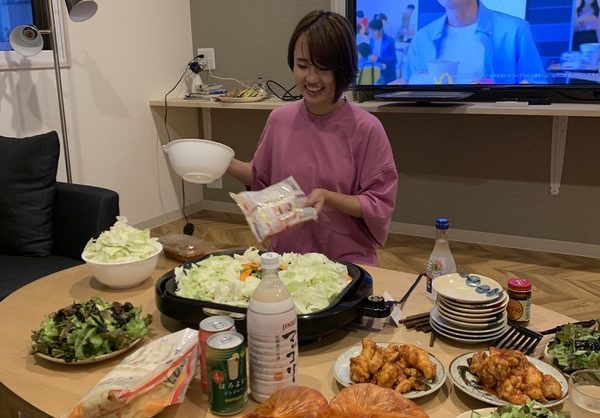 As a staff member, I am a friend with many of our tenants, and I'm invited to a house party often.
I feel that Borderless House is a fun place to live,
however, after living here, my point of view has changed.
It was not just fun, but correctly, it is INCREDIBLY FUN.
Share house seems interesting from the Japanese TV series「TERRACE HOUSE」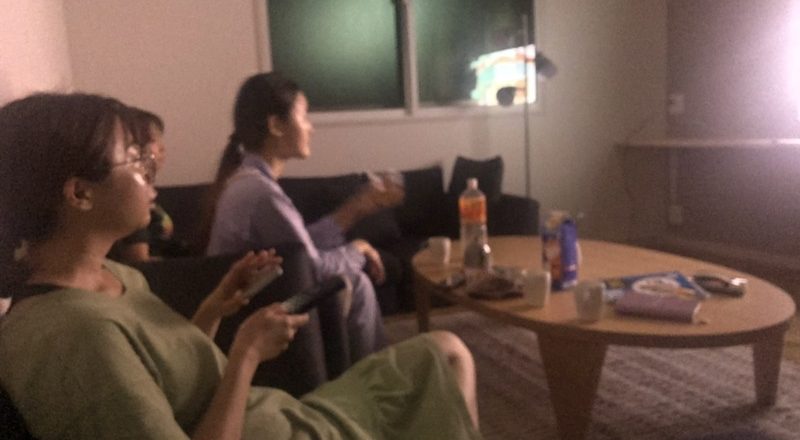 Speaking of share house life, you must have to watch the TV show called「TERRACE HOUSE」
We were totally hooked and everyone gathers in the living room together on Tuesday nights for it while having dinner.
During my stay, there were many girls, so we have discussed about each country`s philosophy of love, "It's impossible to be like this" or "It's vey similar to my country." "I felt very excited when everyone was very into it." etc.
The show was more exciting compared to Borderless House though.
"Well, it's fun for making lots of friends than focused on a love life, isn't it?"
Be the master of Takoyakiー!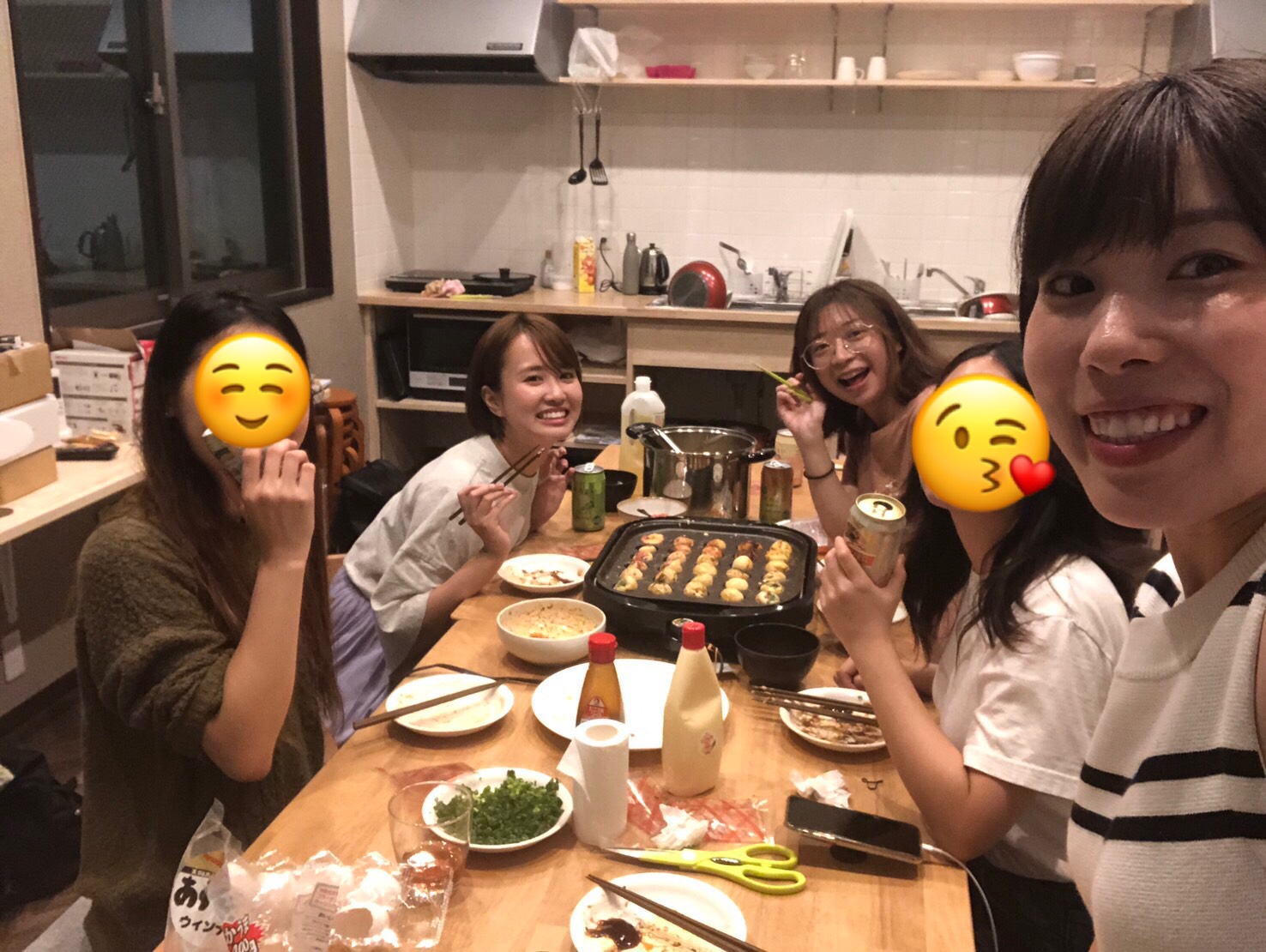 Takoyaki party is very classic as a home party here. Of course, we did it during my stay.
For some reason,we did it every three days in one of the weeks!
Don't underestimate it and think it was just a takoyaki party! We actually made it very international and interesting.
For instance, my housemates put kimchi from Korea and tried various ingredients.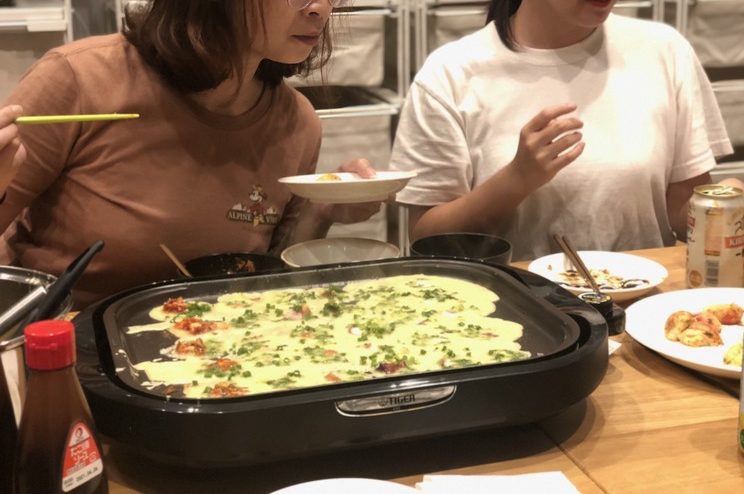 It was in a mess at the first time we tried, and it was also frustrating that everyone became very quiet while making it.
However, it was so tasty after we were getting good at making it and we even accidentally made too much!
But I can say they were more delicious than the ones I bought from the store!
There is tangible cultural property near the house?! Cheers with milk at a public bath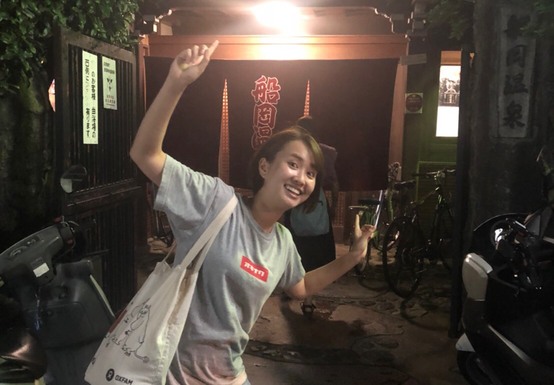 All the house events of Kinugasa House were fun, but the best one was we went to public bath together
There are 2 tangible cultural properties near the house which are KING OF public bath and Funaoka Onsen.
Unfortunately, I didn't go to Kinkakuji-yu during my stay, but I can't forget Funaoka onsen, which I went to after the takoyaki party with everyone in the house.
"In Korea, there is a place called Chimjiruban, which is like a public bath" and "There seems to be a public bath where men and women can enter together in Germany."
"While having a ""hadaka no tsukiai"" in the bath, we talked about many deep stories.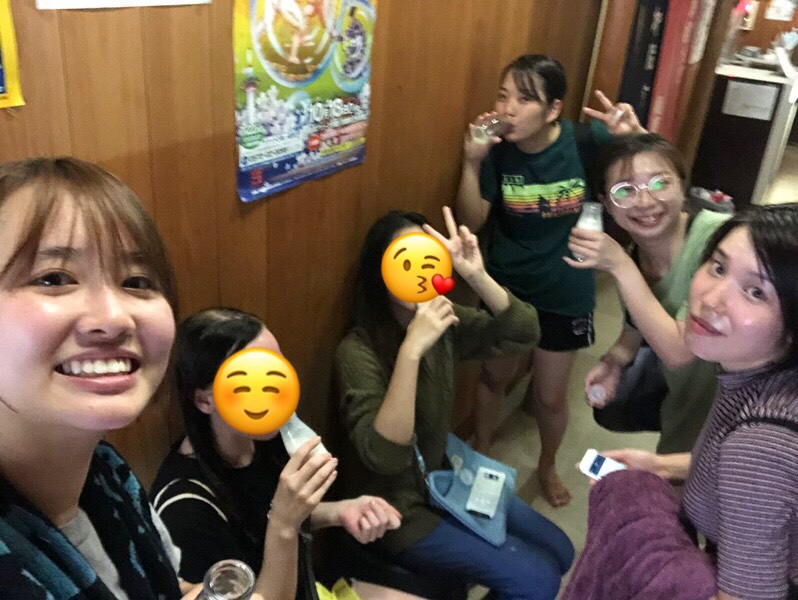 After the bath, we toasted with bottled milks.
Even if it was not a special event, milk made it the best ending of the day.
I miss the share house life so much afterwards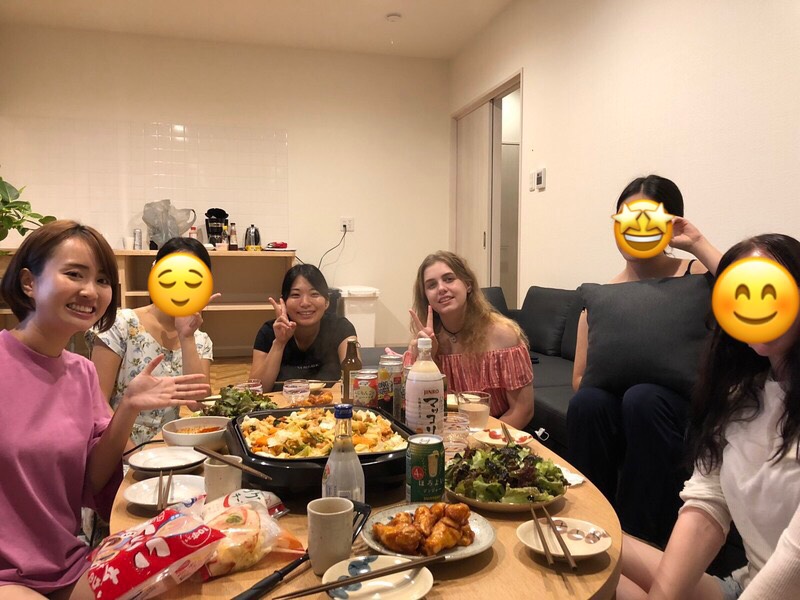 It was only about one month that I stayed at Kinugasa House for the business trip,
even it was very short, I was able to have a lot of good memories with my housemates.
Before I left, they held a farewell party for me. It was so hard for me to say goodbye to everyone, and we were chatting until 4 o'clock in the morning the day I left.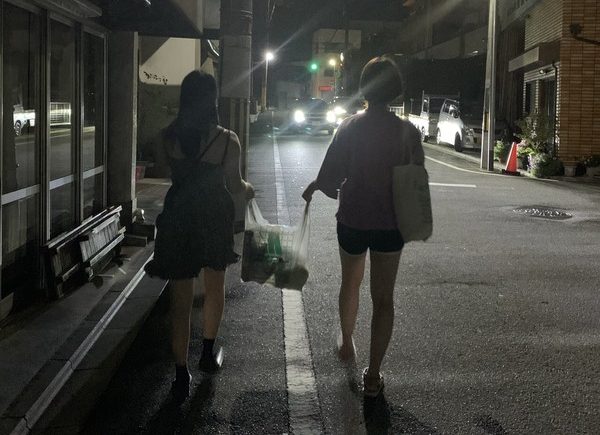 Not only events and parties, but we often went groceries shopping together.
To cook and have dinner together and to be greeted with "Okaeri" when I came home every night were the things I miss the most."
My heart is still in Kyoto after I am back to Tokyo.
I strongly recommend Kinugasa House! since even for me, I want to live there for a long time.
Minimum contract term at Borderless House is one month, so you can stay here for your business trip as well!
I hope you like my sharing about Kinugasa House!
PS. Potluck party and chances to visit the house for non-tenant guests!?
Borderless House Kinugasa is open for visitors every Saturday, so anyone can visit it freely!
Moreover, there is a potluck party once a month!
We invite local people who live in the neighborhood to join the party too.
If you are interested, please drop in! (I really wanted to go to the Potluck Party!) )
Borderless House Kyoto Kinugasa Web Page
List of share houses in the Kansai area