Moving to Japan During COVID-19 ▏Tenant's Review - Quarantine Support Service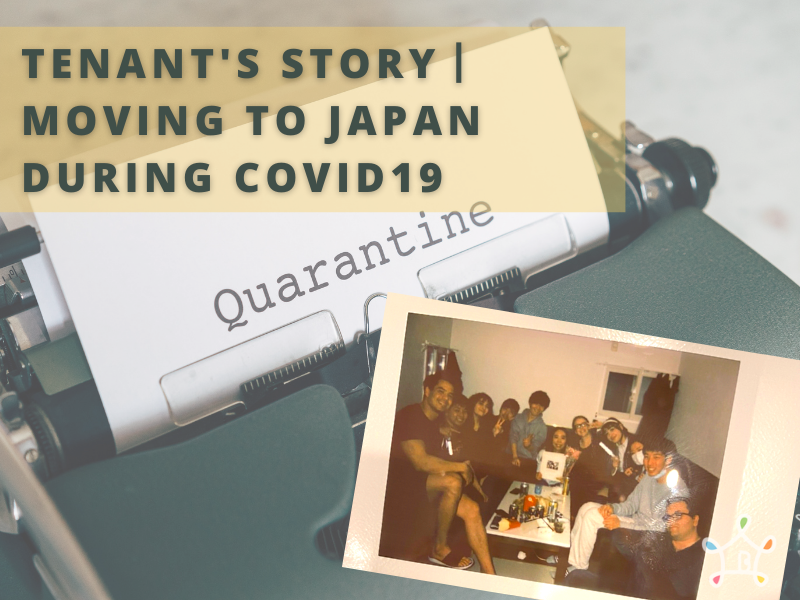 It is difficult to realize a life project, especially when it is as complicated as leaving for Japan, a country where the language and culture were almost unknown to me. Something I noticed in this kind of adventure is that the proverb "Knowledge is power" takes on its full meaning. If I hadn't had the right information, I might have spent 50% more of my initial financial resources, but with a little bit of daring and a LOT of luck, I was able to get some very valuable information.
It was in this same quest for information that I came across the Quarantine Support Service campaign.
Quarantine Support Service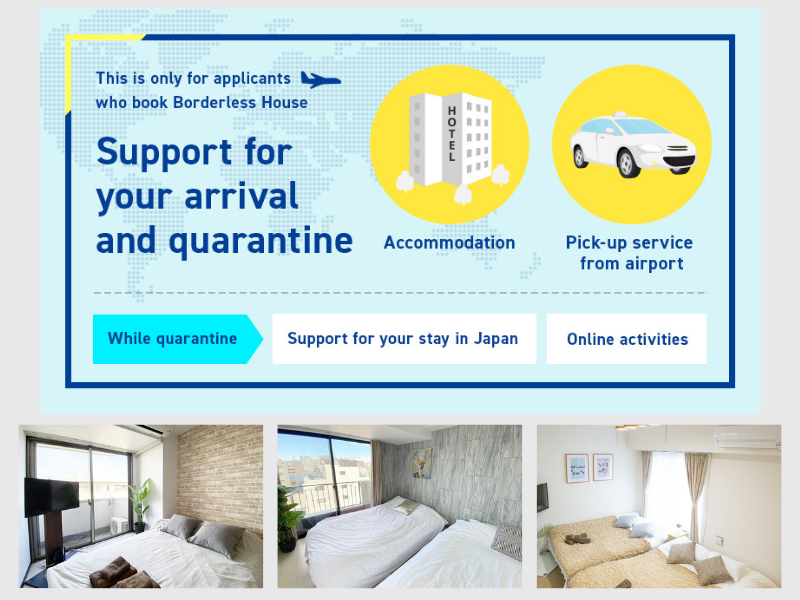 I came across the Borderless House "Quarantine Support Service" campaign and I was lucky, very lucky. I was in the process of booking my accommodation on Airbnb and my transport on a related site when I spotted the Quarantine campaign on the Borderless House website while looking for the address of my future shared house. As I was about to press the confirmation button and spend over €700 in extra fees, I decided to wait before booking the accommodation and transport to get more information about the campaign. This was one of the best decisions I could have made!
Before I go on, I would like to come back to one important and rather disturbing point of the quarantine measures: We know that the preparation of such a project is quite consequent and costly but these are necessary and compulsory costs, but the organization of the quarantine and all that it implies is exceptional. This means that in your basic plan, you have to add this enormous unforeseen event that is the quarantine and its cost is not the least! If I take my case, the cost was 500€ +- for accommodation and 230+-€ for transport. So, a little more than 700€ for an exceptional measure that will fade away in a few months and will no longer be necessary (I hope so!), that's a lot of money. This is precisely where the BorderlessHouse campaign has been a real relief, both financially and administratively. Finally, as you can see, I was delighted to be able to benefit from this discount and I am still happy about it today.
Life is not a long quiet river and there will always be complications, but it is pleasant and comforting to know that one is 'supported', even in a superficial way.
Moving into Share House After Quarantine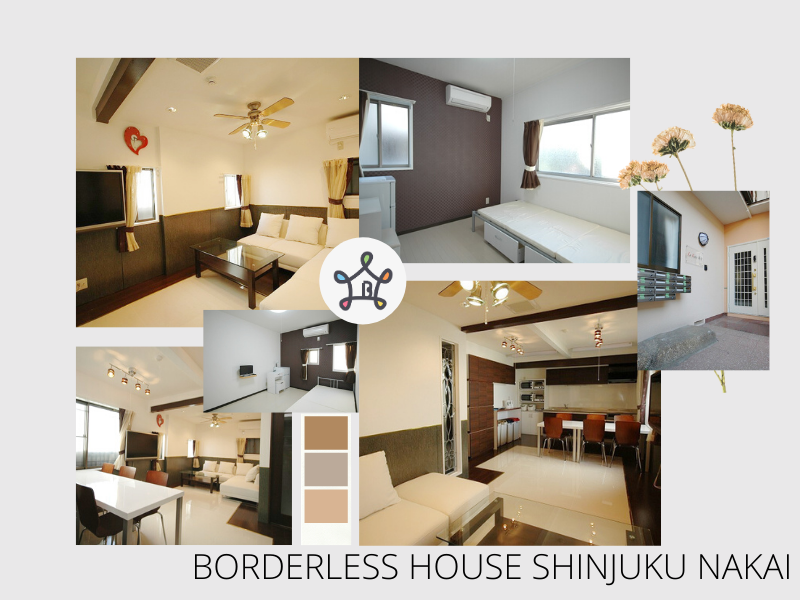 After the long and arduous 14-day quarantine in a small hotel in the city of Asakusabashi, I was able to return to the new home I had chosen. No, actually, I hadn't chosen it. I had chosen another shared house and the agent who took me in and interviewed me got the shared houses mixed up, we talked and gradually she recommended the house I am in today, and frankly, how lucky I am! I moved to this newer house and it is perhaps the best thing that could have happened to me here in my promised land. I had never had any experience in a shared house or even a flatshare so I had some fears, doubts, and uncertainties. You may be an adventurer but there will always be a fear when you are apprehensive about the unknown - don't worry, it's normal, it's human - and I was no exception.
Oh sorry, I know you're waiting but don't worry, the most important thing is coming up: the "after-quarantine" and my life in the house!
After these long fourteen days of isolation, I took the train to the Borderless House agency to get access to the house and complete all the administrative paperwork to reach my destination. A little anecdote: In addition to the intense fatigue, excitement, and wonder (during midlife we are in "stasis", we can't satisfy our needs of discovery), my bad luck struck again: The wheels of my suitcases broke... Pulling two 25 kilos suitcases all day is hard, but the fact of carrying them added on all the fatigue (Yes, it's tiring to do nothing) and the lack of sleep accumulated in the hotel really exhausted me. Anyway, all these difficulties are part of the adventure and "What doesn't kill me makes me stronger", and then I'm lucky to have excellent cohabitants who helped me carry my bags when I arrived completely exhausted.
How much I value this shared house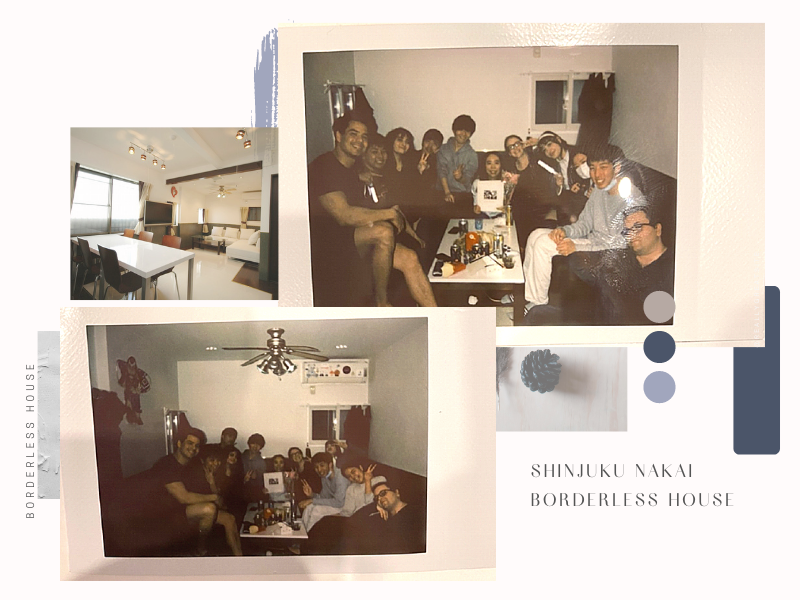 I started school the next day, and I started to integrate into the house and then into school and now I don't just have a single family, I have a second family!
We have the Mama who reminds us of our weekly chores, the Daddy who scolds us when we forget one of the house rules or make too much noise, and all the brothers and sisters in this house get along well!
Each time a new resident comes, we "celebrate" their arrival with a small homemade meal or a meal together. What could be more convivial than sitting around a table to get to know each other better? This is the custom of the house and every time a new resident is announced, we are all excited to find out what special features (and secrets) our new member will bring to the house. Each new member brings a little something to the house, be it culinary, entertainment or human. It really makes you richer to live in an environment where cultures, tastes, and languages are shared. Ahhh, it was while writing this article that I realised how much I value this shared house.
This beautiful adventure that I am currently living is not without its difficulties, but if every day I get up with a smile that I sing on my way home or on my way to school, it is because I am lucky enough to find a positive and pleasant environment after a very busy day. Yes, "Home, sweet home", that legendary phrase that brings so much comfort is not just a myth and it is thanks to Borderless House that I have been able to experience this reality.
Thank you, Borderless House!
I thank you again for the care, understanding, and support they have shown me and bless the person who misunderstood my first booking and put me in this shared house instead of my original choice. Thank you to you, unknown heroine, as you have most certainly saved my journey.
※Written by Shinjuku-Nakai House resident, De Ré Jordan